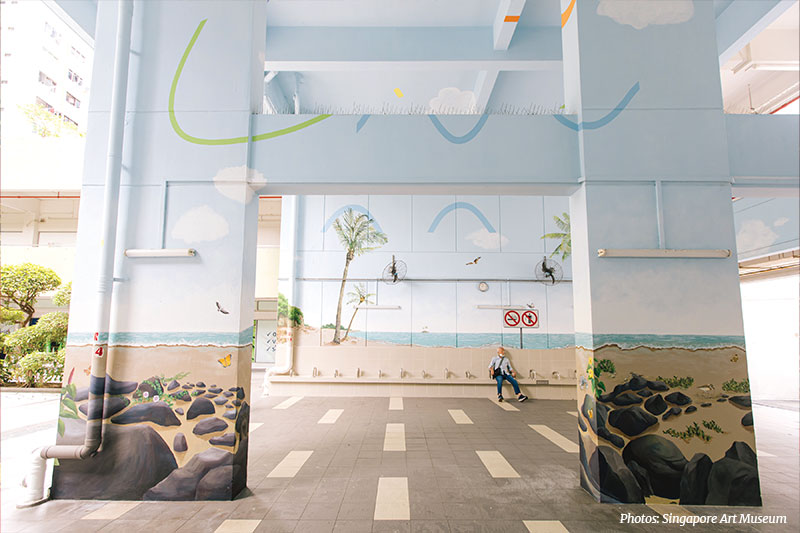 All Aboard the Art Train
Journeys of wonder, mystery and local insights await visitors to Singapore
Photos: Singapore Art Museum
Merriam-Webster defines a trail as "a track made by passage especially through a wilderness". The word "wilderness" evokes a sense of mystique that offers countless possibilities. For the adventurous, it could be the raw beauty of a deep jungle path, but for others the wonder and mystery lies in our everyday lives transformed by the power of art.
Inspired by this playful spirit of adventure, the Everyday Museum – a public art initiative run by Singapore Art Museum – conjures magic from the mundane in local communities.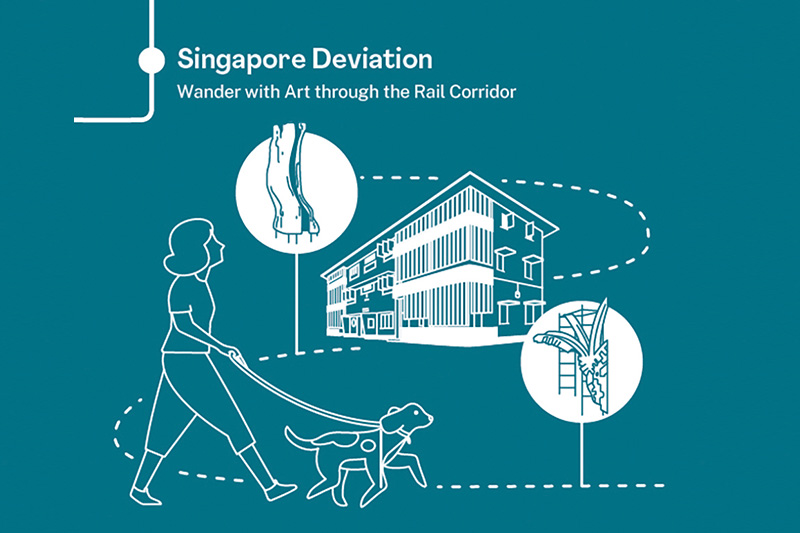 Port/raits of Tanjong Pagar: Encounters with Art in the Neighbourhood is a lively art installation located between Outram Park MRT station and Singapore Art Museum at Tanjong Pagar DistriPark. The series of public artworks created by artists and collectives portray the busy district's transformation over the decades, revealing its roots in slower and more traditional lifestyles.
Meanwhile, Singapore Deviation: Wander with Art through the Rail Corridor offers visitors an imagivative journey along the city's iconic transport route. Hang onto your hats as public artworks by Sookoon Ang, Hilmi Johandi, and Tan Pin Pin steam from the colonial railway to the new wildlife corridor and recreation hall. The art trail runs parallel to the original Singapore-Kranji Railway, taking you on a trip through the city's transformation over time. The artworks travel from colonial times to the modern day, tracking the diverse histories and relationships bound together through the rails.
Check out the Port/raits of Tanjong Pagar at Duxton Plain Park, Everton Park, Tanjong Pagar Plaza and Tanjong Pagar Distripark. 
Board the Singapore Deviation art trail at Kampung Bahru Bus Terminal and Wessex Estate.