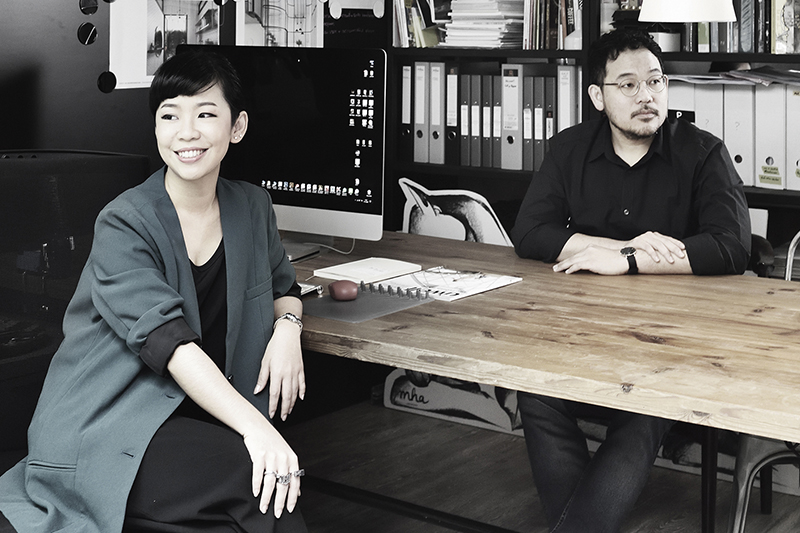 Tweaking Tradition: A Modern Touch to Thai Craft
For one Thai designer, inspiration springs from the provenance of artisan traditions. In the hope that people will continue an appreciation in the heritage of craftsmanship, she injects new concepts in already established techniques.
Words Phoowadon Duangmee
Photos Wichit Kongsiangsung, Salt & Pepper Studio
Talented Thai designer Anchana Thongpaitoon considers herself a best friend to animals and a guardian of the environment, both of which influence her design world. She worked for renowned Thai architect Duangrit Bunnag before setting out on her own venture with a partner who happens to be an interior designer. Like the furniture duo of Margaret Macdonald and Charles Rennie Mackintosh (or fashion maven Viviene Westwood and Malcolm MaLaren – in case you're a big fan of punk), Anchana and her interior designer partner, Pipidh Khowsuwan, have a common vision on art and design. The passion burns bright; both of them share the label of "Talent Thai" a designation by Thailand's Ministry of Commerce. Their dog sleeper or bed design won Thailand's Design Excellence Award (Demark 2016). Their Sputnik Collection of chairs and tables give new look and new life to traditional weaving patterns added to modern, sleek steel tubes and frames. With all that versatility, Anchana Thongpaitoon is a big proponent of artisan craft, and believes it is fundamental to product design.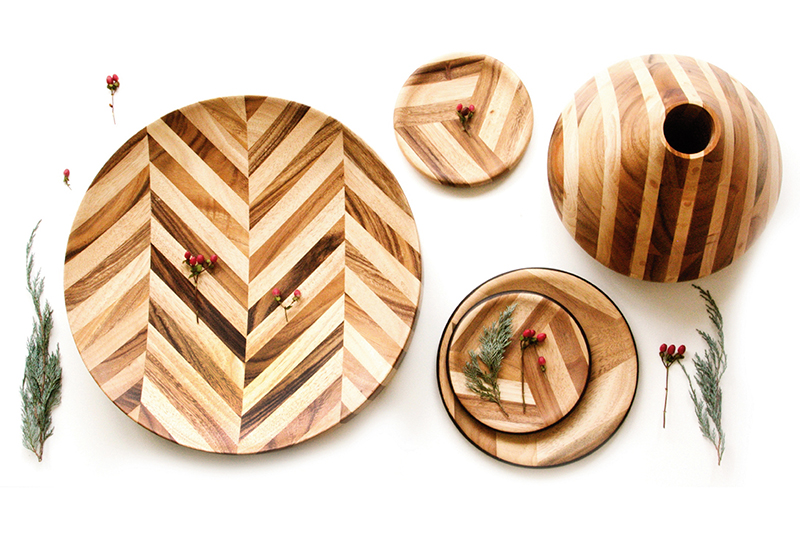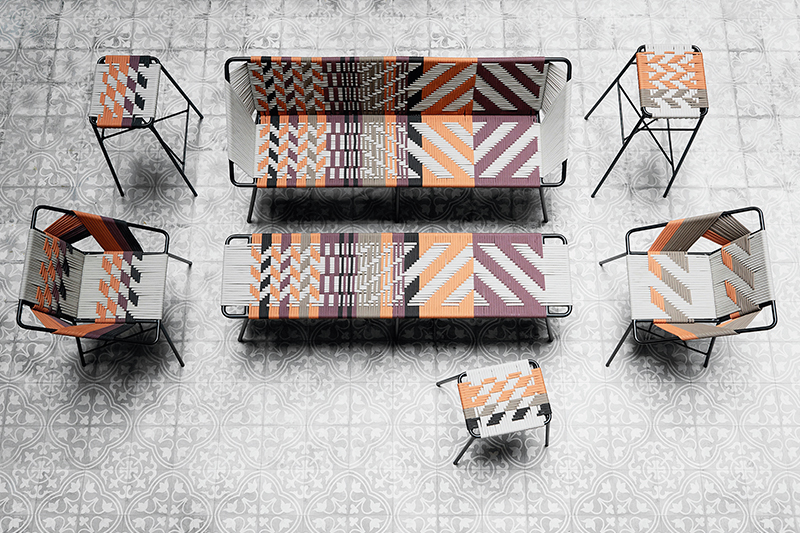 Why the name "Salt & Pepper" for your design studio? Did hunger play a role in thinking of a winning name?
With Salt & Pepper [studio], everyone thinks of food. Actually, I got the name from a Schnauzer, our family dog. Max ahs fur the colour of salt and pepper. With our comical thinking and playfulness, we named the studio after the colours in our dog. My partner, Pipidh, cannot agree more with the name Salt & Pepper because he [also] has a strong passion for cooking.
Salt & Pepper Studio is committed to the "Design Meets Craftmanship" concept. Can you tell us how the philosophy works for your product design?
In Thailand, craftsmanship plays a major part in home décor and design. This is true all over the world. Many global brands start from the most exquisite craftsmanship. We at Salt & Pepper are Thailand's home-grown brand. We want to keep working on local materials and with Thai craftsmanship – not what's inauthentic or conservative. With the skill of Thai craftsmen we add the sense of style, artistry and beauty to the products, making them fit into the modern lifestyle. It's challenging working with the local craftsmen who have followed the rules of traditional crafts way too long. They leave little room for new techniques and creativity. Anyway, it's worth trying. We once tweaked and played with the traditional ceramic ware of "Benjarong". Inspired by Ambrosius Bosschaert's paintings of bright and vivid flowers in a low key background, we asked the artisan to paint colourful flowers on a black background for our Midnight Garden Collection. It took me a long time to convince the artisans to give it a try because it breaks a traditional custom. Thai artisans would never paint a Benjarong piece with a black background.
What direction do you want Thai design to take to make it stand out? How do you incorporate "Thai-ness" yet make it approachable and of international standards so that it does not come across a subpar or exotic?
Branding is important because it deals with design and marketing. Many global brands in fashion and furniture industry come from a small unit with excellent craftsmanship. They simply keep moving and developing their brands and products.
The problem of Thai craftsmanship is that the artisans have been doing the same old thing repeatedly without trying new ways of creativity. Let's say, if you are in charge of painting flowers on ceramic ware, you keep painting the same flower and the same patterns. To add the value to Thai crafts, a Thai entrepreneur has to create a healthy brand and redesign products to make them fit into the modern lifestyle.
Who inspires you in their work and their approach to design?
I enjoy the works of Patricia Urquiola, a Spanish designer and architect. With unique techniques and skills, she always creates a distinctive piece of work from ordinary materials. So many times I have discovered that we have a similar style and design language. Patricia is excellent at working on traditional craft and a modern lifestyle.
What are people looking for in product design?
In the global market, the clients are concerned about price, fresh ideas on creativity and environmental impact. The product designers and distributors have to work under these circumstances if they want to catch up with the global market.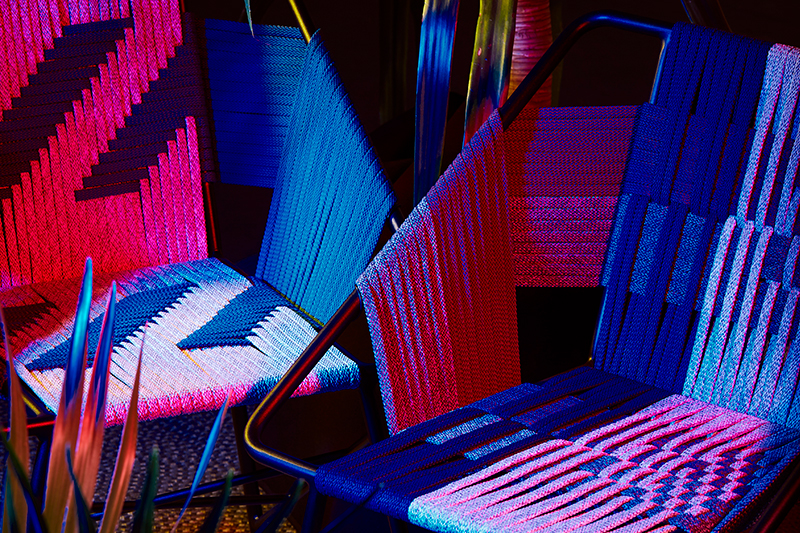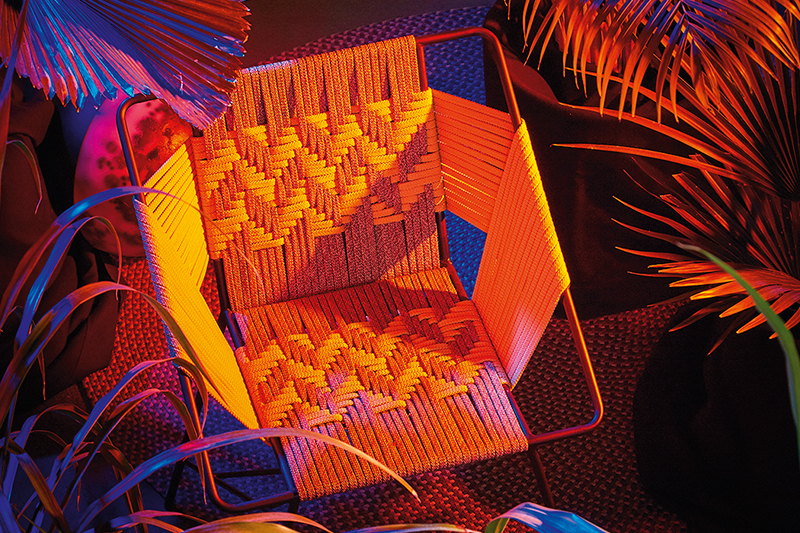 Do you create what people want or what you feel they should have? What do you consider good design to be?
When I was younger I did what I really wanted to do. Now I balance my desire with a customer's wants. Personalisation is a key to success because it connects customers to the brand. We have learnt from our successful Sputnik Collection – a set of chairs and tables with a woven pattern – that the customer wants a design that can be personalised. The personalisation makes the design unique to each customer, and it gets the customer involved in the end product. With an option for different colours and weaving patterns, the customers have fun with their choices and design that fit their lifestyle.
Is your life or lifestyle similar to your design projects?
Yes, it is. I don't design or create products that will hurt animals.
Do you travel much? Has any place or experience influence your design, please name a favourite place and why it inspires you.
We have big trips two times a year, which combines business and leisure. France and Italy become our popular destinations in the past few years. Milan Design Week is a must. This mecca for all things design is a paradise for a designer who wants to get updated with trends and innovation on product designs and interior design. I also enjoy visiting museums and galleries. I like Renaissance art. I can revisit Florence again and again.
What is your proudest design or product you've ever made? And why?
A dog bed or sleeper for "Mha Dog and Living" – our brand for canine living and lifestyle products. I love dogs, and I am happy to create something for them. This cuddle dog bd is functional but straightforward. It is made of high-quality materials to fit into modern home décor and urban living.
Please tell us more about your passion project on arts and crafts, and elaborate more on Fine Craft.
I am working on "The Silent Roar" – a special art project with different portraits of a black panther and leopard. I like Renaissance art, the art that increases awareness of nature. The collection of black panther drawings represents the beauty and spirit of nature with a strong sense of wilderness. I will use a black panther on my next product design collection.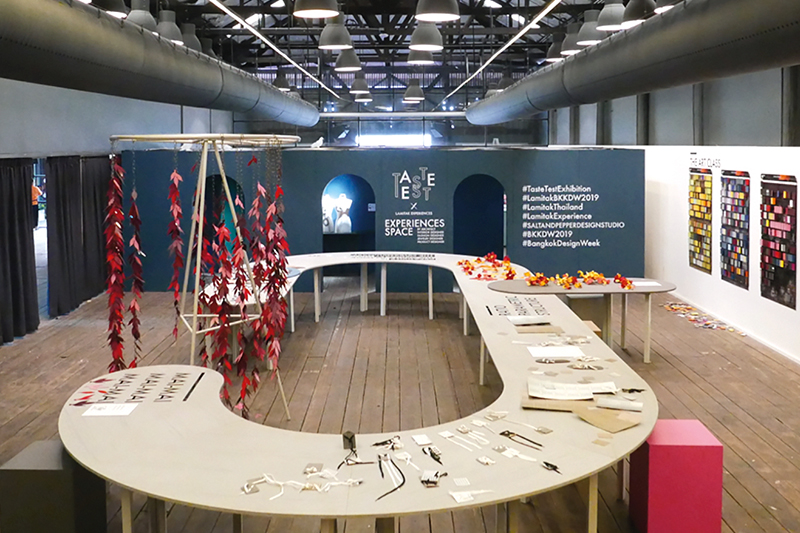 ด้วยรางวัลการออกแบบที่นอนสำหรับสุนัขชนะเลิศ DEmark 2016 จัดโดยกระทรวงพาณิชย์แห่งประเทศไทย และคอลเลกชันโต๊ะเก้าอี้ Sputnik ที่ใช้ลายทอผ้าแบบดั้งเดิมผสมผสานกับกรอบลวดลายสมัยใหม่ อัญชนา ทองไพฑูรย์ และพิพิธ โค้วสุวรรณ คู่หูของเธอ ถือเป็นนักออกแบบผู้มีพรสวรรค์อันน่าจับตามองอีกคู่หนึ่งของไทยเลยทีเดียว
อัญชนาและพิพิธ ตั้งชื่อสตูดิโอออกแบบของตัวเองว่า Salt & Pepper ซึ่งไม่ได้มีที่มาจากอาหาร หากแต่มาจากสีของขนสุนัขของเธอ ที่มีสีเทาๆ คล้ายเกลือและพริกไทย
เธอเป็นนักออกแบบที่ผนวกงานฝีมือเข้ากับการออกแบบในฐานะที่ Salt & Pepper มีต้นกำเนิดและเติบโตในประเทศไทย เธอจึงอยากใช้ฝีมือคนไทยสร้างกลิ่นอายความงามให้แก่ผลิตภัณฑ์ที่เธอออกแบบซึ่งไม่จำเป็นต้องเป็นแบบไทยแท้ตามขนบ อัญชนาเคยลอง "เล่น" กับเครื่องเบญจรงค์ โดยนำภาพวาดดอกไม้สีสดของ Ambrosius Bosschaert วางไว้บนพื้นหลังสีมืดในคอลเลกชัน Midnight Garden ซึ่งใช้เวลานานพอควรเพราะช่างฝีมือไทยไม่ต้องการแหวกขนบการลงลายเบญจรงค์ที่สืบทอดกันมา
อัญชนาเชื่อว่า วงการการออกแบบไทยจะเติบโตได้ ช่างฝีมือของไทยต้องกล้าเปิดใจรับความคิดสร้างสรรค์ใหม่แทนที่จะสร้างงานแบบเดิมไปเรื่อยๆ นักออกแบบไทยที่มีผลิตภัณฑ์เข้ากับวิถีชีวิตสมัยใหม่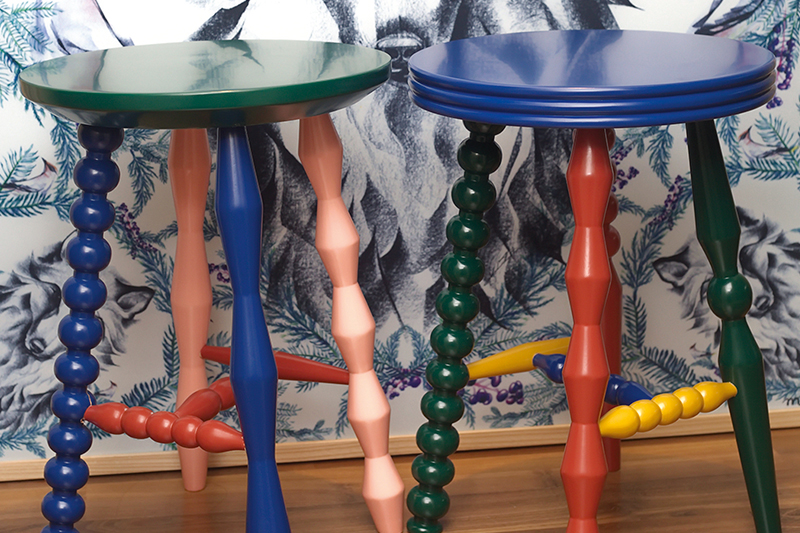 ในตลาดปัจจุบัน ลูกค้าสนใจเรื่องราคา ความคิดสร้างสรรค์ และผลกระทบต่อสิ่งแวดล้อม นักออกแบบและผู้จัดจำหน่ายจำเป็นต้องคำนึงถึงประเด็นเหล่านี้เพื่อตามตลาดโลกให้ทัน นักออกแบบยังต้องสร้างสมดุลระหว่างความต้องการของลูกค้าและบุคลิกของแบรนด์ งานออกแบบที่ออกแบบอย่างแตกต่างมาให้เหมาะกับลูกค้าแต่ละรายเป็นหัวใจสำคัญที่จะทำให้ลูกค้าสนุกกับการเลือกผลิตภัณฑ์ให้เข้ากับไลฟ์สไตล์ของตัวเอง
อัญชนากล่าวว่าแรงบันดาลใจหาได้ไม่ยาก เธอจะออกไปท่องเที่ยวสองครั้งต่อปี ทั้งเพื่อพักผ่อนและทำงาน โดยเฉพาะในฝรั่งเศสและอิตาลี เธอหลงใหลศิลปะเธอเนซองส์ การเยี่ยมชมพิพิธภัณฑ์และแกลเลอรี่
ความรักที่เธอมีให้แก่สุนัขทำให้เธอสร้างแบรนด์ "Mha Dog and Living" เธอภูมิใจกับที่นอนสำหรับสุนัขที่ใช้งานได้ดีและตรงไปตรงมา แต่ใช้วัสดุคุณภาพสูงเพื่อให้เข้ากับการตกแต่งบ้านสมัยใหม่และชีวิตในเมือง
ปัจจุบัน อัญชนากำลังสร้างโปรเจกต์ "The Silent Roar" วาดภาพเสือดำและเสือดาวด้วยศิลปะสมัยเธอเนซองส์เพื่อเป็นภาพแทนของความงามและจิตวิญญาณแห่งธรรมชาติ แน่นอนว่าเสือดำจะต้องปรากฏบนคอลเลกชั่นงานออกแบบของเธอแน่นอน ไม่นานเกินรอ