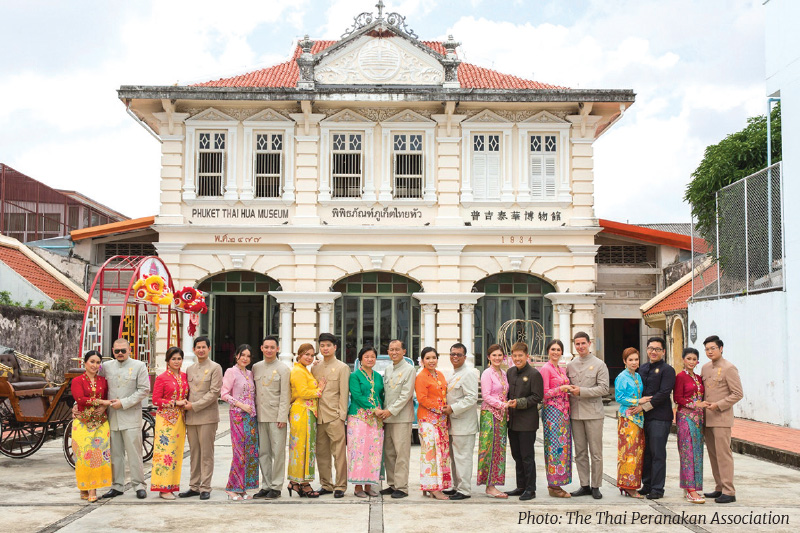 Baba Wedding
Phuket | 20-21 May 2023
Brides, grooms and crowds of well-wishers take part in the exquisite Peranakan or Baba-style mass wedding every year. The Phuket Baba Wedding festival showcases elaborate marriage traditions adopted by Thais of Chinese heritage in the elegant Sino-Portuguese mansions tucked away in Phuket's Old Town.
Unique wedding attire is just one fascinating feature of traditional Baba weddings. The bride wears a colourful, long lace tunic or kebaya coupled with the Pate – a Malay-style batik sarong – and a set of traditional gold necklaces, brooches, anklets, and beaded sandals. Grooms are often decked out in white or tan-coloured vintage western suits, a nod to the influence of Western traders during Phuket's tin mining heyday. Street celebrations and a colourful parade give well-wishers a chance to admire the newlyweds in their finery.
+66 (0) 81 691 1955, www.facebook.com/Phuketbabawedding