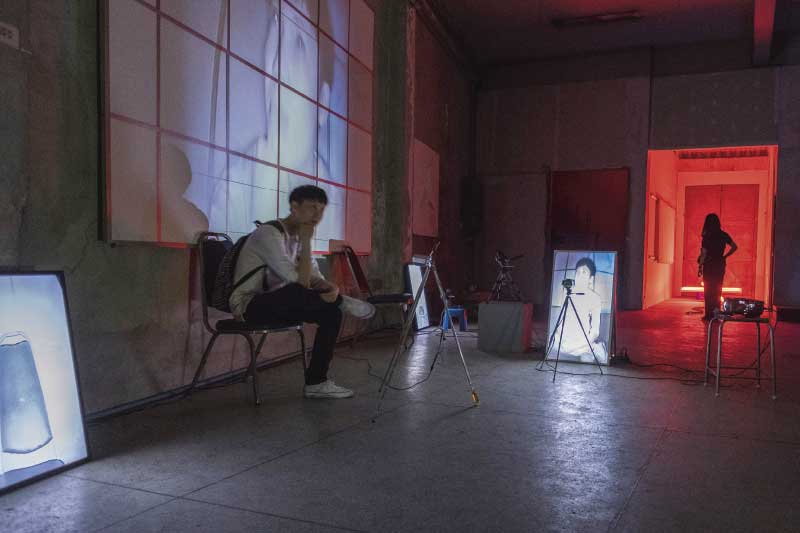 BANGKOK'S ART VERVE
It's constant busy in the city's indie art world, with momentum picking up for an inaugural biennale. Photographer Jesper Haynes makes the rounds on the opening day circuit.
Words & Photos Jesper Haynes
I felt in love with Bangkok's art scene back in early 2000, a time when About Café was an active experimental gallery, with always something fun going on. Another place called Gig Groceries inspired me to make the book GIG, which is a tribute to Bangkok's indie music and art world.
The continuing energy and passion of artistic creations in this city endured. Ten years later, my first solo show was at No Space gallery in (nightlife destination) RCA. At the time it was one of the most fun art galleries around. Run by musician Bank and photographer Yoko, this followed with more of my works exhibited at burgeoning art spaces such the Space, Soy Sauce Factory, Speedy Grandma and finally, at Jam factory last year. So here we are, with an established Bangkok scene bursting with artistic expressions that can be avant-garde, offbeat but always personal.
I have really high hopes for Bangkok becoming a mini Berlin. It has all the right ingredients, one of the most important being low rent and secondly, lots of big available spaces that could easily be converted into galleries.
Many poor artists would probably argue we're not there yet but I do have a sense the Bangkok [art] world is still evolving. In the last four or five years, so many new interesting venues have appeared, and there are now many areas where clusters of galleries form small communities where artists support each other, a sweetness that is often missing in bigger markets.
Bangkok's Chinatown has independent galleries like Cho Why, around the corner from the original About Café that started it all back in the 80's.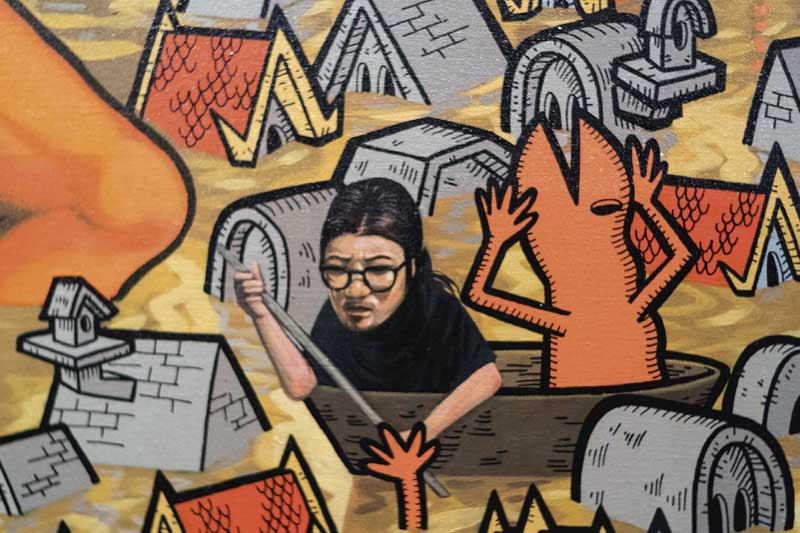 Artist Apiwat Banler often puts himself in his large paintings: this is from the exhibition "Maybe Tomorrow" at Cho Why Art Space.
Cho Why (on Son Nana in Chinatown), run by David Fernandez and Victor Hierro, is one of those really cool spaces, a converted Chinese shop house where anything art-related is encouraged.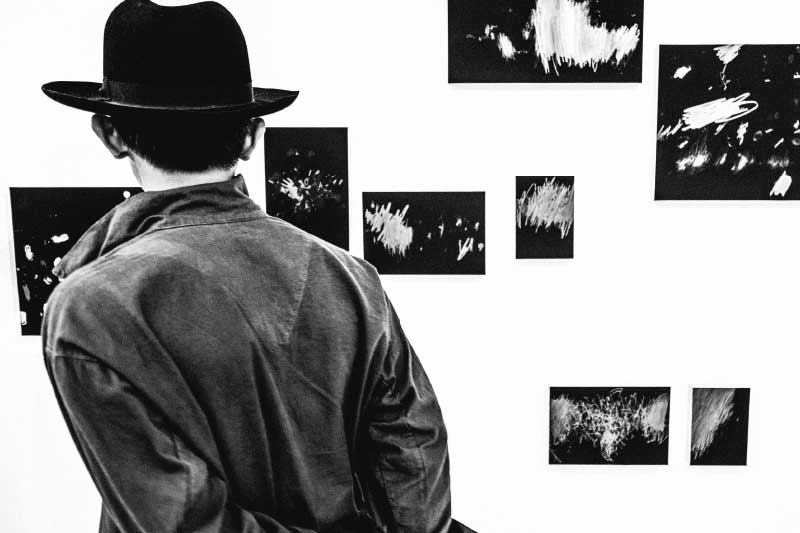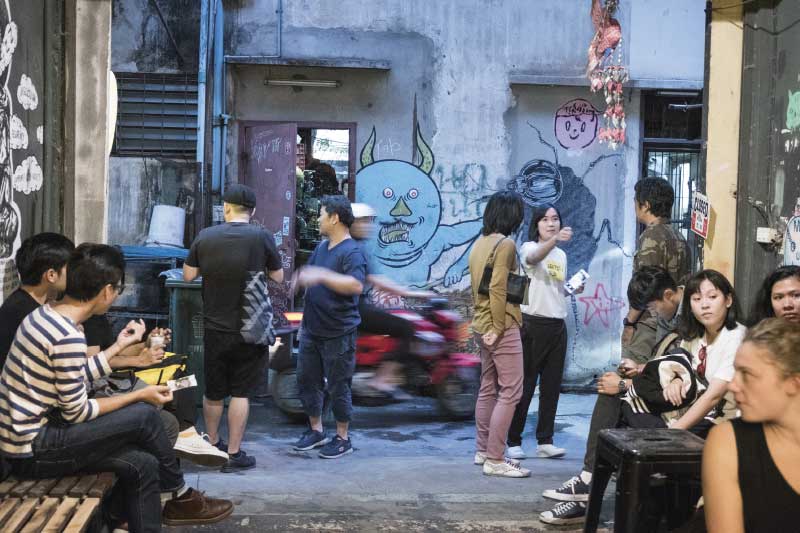 Bangkok-based Douglas Diaz's exhibit at Woof Pack Gallery. The current work of drawings and illustrations explore his personal definition of "Love."
Looking out from the entrance to Gallery Speedy Grandma, a very hip and cool gallery run by Lee Anantawat.