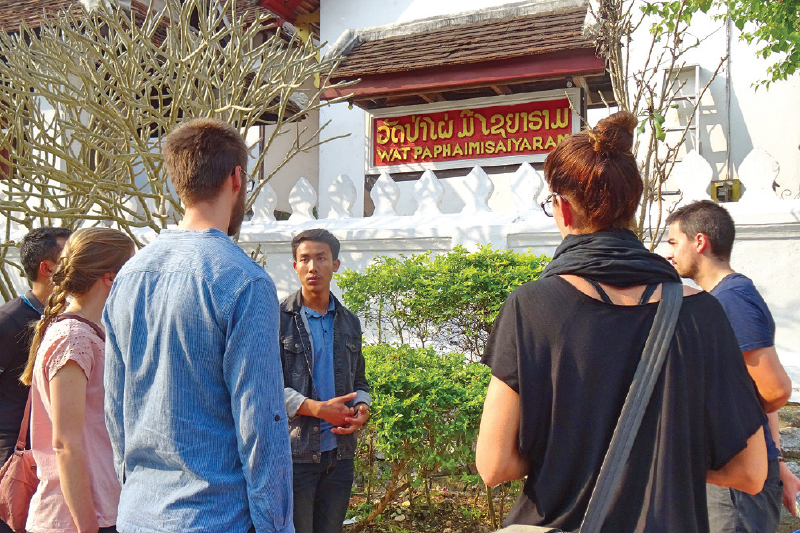 Buddhist Culture Trips
Luang Prabang
Intimate, personal and insight-rich, Orange Robe Tours offers visitors a unique opportunity to explore the sacred side of Luang Prabang. This profit-for-a-purpose social enterprise employs novices and monks who have recently left the monastery to guide visitors through the culture and customs of Laos.
This also gives them much-needed support as they transition from the monastery back to ordinary life. Part of the proceeds go to temples that Orange Robe Tours partners with.
With tours limited to seven guests, everybody is assured a fulfilling experience. There are two tours on offer. The Cultural Temple Tour explores local temples and is focused on culture and architecture. The Guided Meditation includes instruction on meditation techniques. Tours are priced at US$20 per person.
Photos: Orange Robe Tours