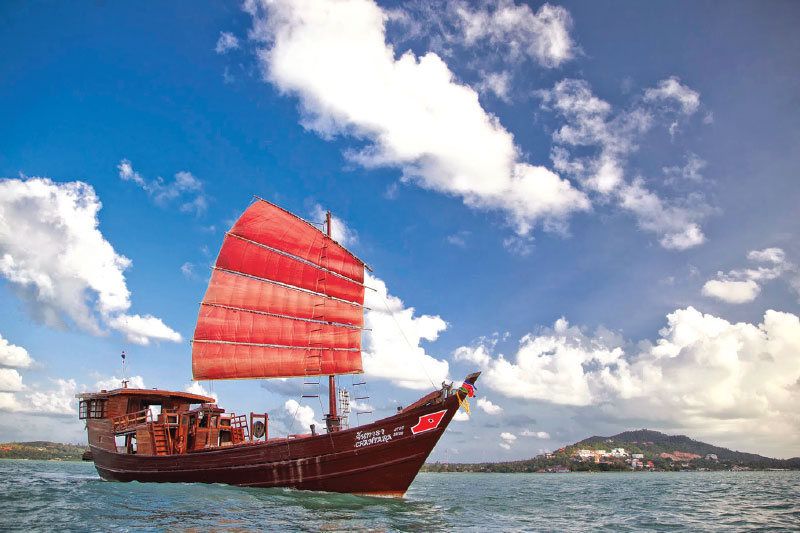 Pirates of Koh Samui 
Samui
Channel your inner Captain Jack Sparrow as you board this vintage Myanmar Junk Boat crafted entirely from teak. The Chantara Pirate Junk Boat takes you on a mini sea voyage to explore islands across the Gulf of Thailand including Koh Phangan, Koh Tao and islets in the Mu Ko Ang Thong National Marine Park. Guests can also request private cruises for parties, weddings, and other special occasions.
We recommend the full-day Koh Phangan sunset tour (11am to 7pm). You'll get to explore secluded beaches around Koh Phangan, snorkel into the underwater world, and tuck into a delectable Thai lunch buffet. More treasure awaits with a stunning golden sunset on the way back to Koh Samui.
+66 (0) 87 064 3126, junk- chantara.com