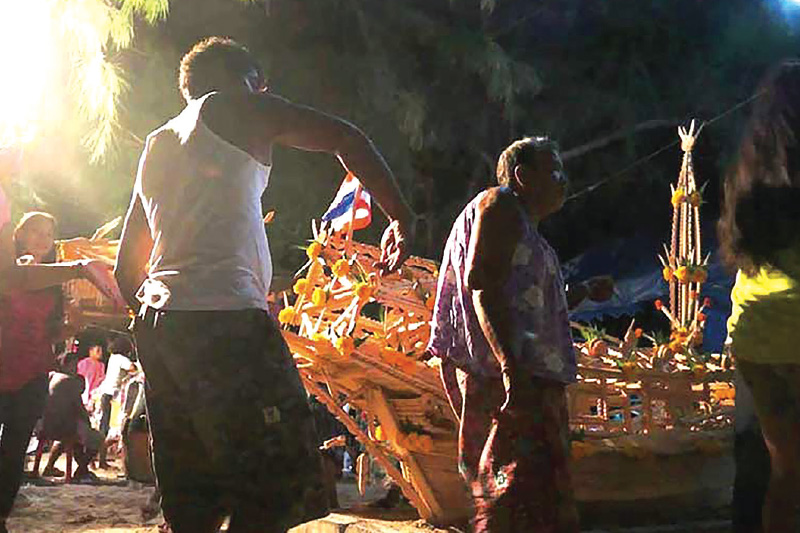 Chao Lay Boat Floating Festival
Southern Thailand | Mid-May
This ancient sea ritual is an unmissable event if you happen to be visiting Satun, Krabi, or Phuket during May. The Chao Lay Boat Floating Festival is held twice a year at Koh Lipe in Satun, Rawai Beach and Sapam Village in Phuket, and Koh Lanta in Krabi. The local Urak Lawoi, an indigenous Malay people known as sea nomads, create intricately carved and colourful replicas of their fishing boats and set them adrift at night. The idea is to bring luck and ward off bad spirits that might harm their fishing expeditions throughout the year.
Little dolls along with fingernail clippings and strands of hair are added to the boats before they are set adrift. The festival culminates in the traditional Ram Rong Ngong dance as villagers bless their boats for the coming fishing season.