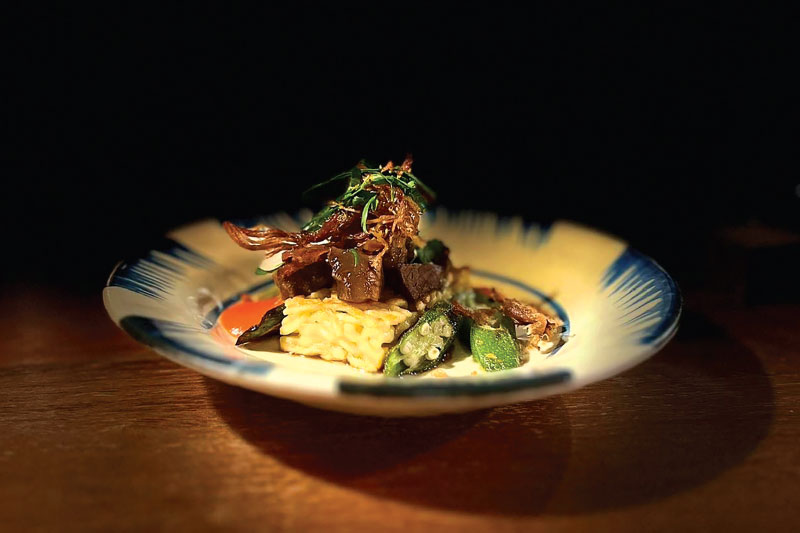 French Khmer Flair 
Siem Reap
Cuisine Wat Damnak opened its doors 12 years ago and quickly earned a reputation as one of Siem Reap's best restaurants. Food critics agreed: this cutting-edge eatery was also among the first in Cambodia to be listed as one of Asia's 50 Best Restaurants.
What makes Cuisine Wat Damnak stand out is its innovative approach to food. Under the leadership of Joannès Rivière, the restaurant blends authentic Cambodian flavours with French culinary techniques to create unique mouth-watering dishes.
The raw materials are sourced from nearby farms to ensure freshness, and the menu changes according to the seasons and inspirations of the chef. The venue and surroundings are equally charming – a traditional wooden house between Psa Dey Hoy market and Angkor High School in the Sala Kamreuk Commune.
Open Tuesday to Sunday, 6.30pm to 9pm, www.cuisinewatdamnak.com
Photos: Cuisine Wat Damnak