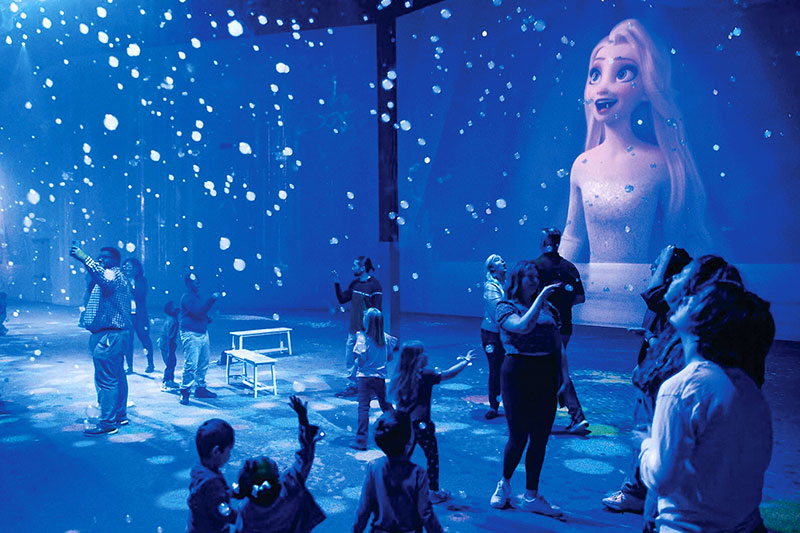 Disney: Full Immersion
Singapore | 18 Nov 2023 – 31 Dec 2023
Singapore opens a portal to the Disney universe in November. In its Southeast Asian debut, Walt Disnay Animation Studios offers 360-degree immersion via state-of-the-art responsive projectors that bring to life the settings and characters of iconic scenes in over 40 Disney films.
From singing with Elsa in "Frozen" to riding a magic carpet with "Alladin", the Disney Animation Immersive Experience allows visitors to become part of the story. Custom-designed interactive exhibits will also offer a behind-the-scenes peek into how Walt Disney Animation Studios brings movies to the screen.
Sands Theatre, Marina Bay Sands; baseentertainment.com.sg