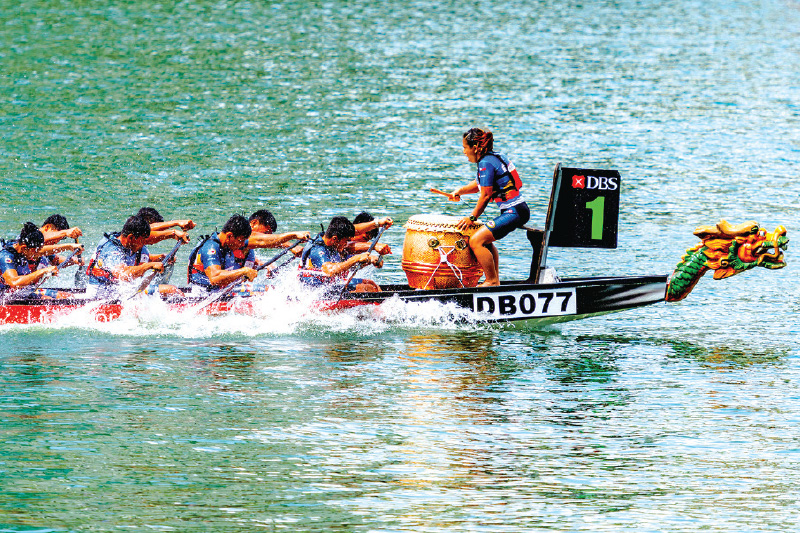 Dragon Boat Festival
Singapore | 22-24 Jun 2023
Dragon Boat racing dates back to ancient China. Today, the races are held across Asia and even worldwide as a colourful celebration of teamwork, competitive spirit and athleticism. The large Chinese community in Singapore offers one of the best examples of the spectacular sport with its annual Dragon Boat Festival. 
Visitors from around world flock to Bedok Reservoir, the Kallang River, and Gardens by the Bay to get a good view of the action. Amid the fast and furious boat racing, people toss rice dumplings wrapped in banana leaves into the water, inspired by an ancient legend.