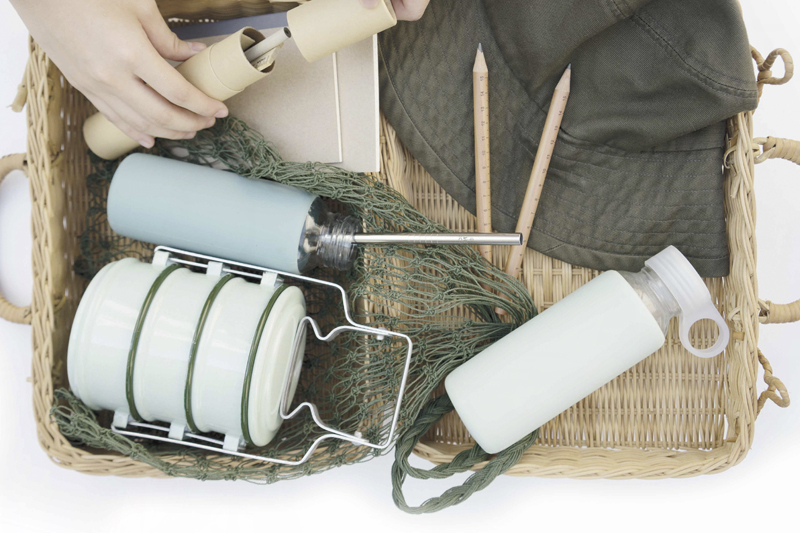 Have Conscience, Will Travel 
It's not enough these days to be aware of the concept of protecting the environment. Many travellers are practising the concept at home and taking their eco-awareness on the road with them. We find the many ways that people live that green life as ecotravellers on their journeys and in life.
Words: Phoowadon Duangmee
Photos: Thalay Thammapakkul
Responsible travel is on the rise. While ecotourism was a buzzword in recent years, the onus was on the travel and tourism sectors to encourage people to join in conservation efforts. Now travellers like me have taken matters into their own hands with personal green habits at home and aboard. The motto of "take only pictures, leave only footprints" becomes my familiar scenario.
Places like Hong Kong doesn't believe in packaging, or rather, they are trying to be plastic-free. Get ready to pay a few cents at convenience stores or supermarkets if you say yes to their bags, so proudly whip out that packable tote and refuse theirs. These days, you're not alone if you bring your own shopping bag.
For someone like eco-conscious Brittany A, her friends get gifts of metal or paper straws while she chugs away in her water bottle that never leaves her side whether at home or aboard. She'll also preach the virtues of bamboo toothbrushes with a high quotient of eco-friendliness and biodegradability. In a bold initiative, she's requested the five-star hotel where she works in Hong Kong to stop serving plastic bottles of water and instead makes sure that hotel guests receive water in glass bottles in their rooms.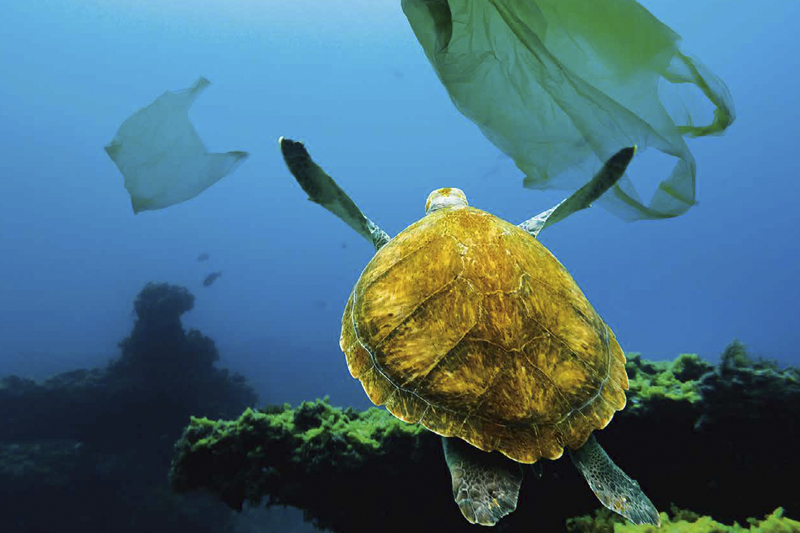 With a helping of economic consciousness and eco-consciousness, I always travel with a reusable water bottle. The handy thermos can keep the temperature of hot drinks for almost 12 hours and does an excellent job keeping cold beverages chilled. Lightweight as well as stylish, this reusable water bottle is my best travel mate so far. You should have one too if you don't have it yet. Here's why.
More than 10 million tons of plastic are dumped in oceans each year. A sperm whale was found dead in Indonesia last year and its stomach contained 115 plastic cups, 25 plastic bags, 4 plastic bottles, 4 pairs of flip flops and more than 1,000 pieces of plastic. If nothing can be done to improve the situation says the United Nations, there will be more plastic than fish in the seas by 2050. A reusable water bottle is the best investment to saving you from dehydration and saving our blue planet.
Travelling with your own water bottle has gradually become the norm as more places like airports provide water filling stations. Some consider it part of the trend of 'experiential' travel. Coffee drinkers bring Keep Cups to some specialty coffee shops to avoid any charges for the use of disposable cups. Even better, there's a discount for using a Keep Cup.
I know hard-core ecotourists who look for a hotel with low VOC paint fumes, the presence of warm-mix asphalt in a parking lot to avoid greenhouse gases or request a bowl of salad cultivated an hour before serving for a carbon-neutral flavour!
As Linda McCormick of ecotravellerguide.com puts it, 'It doesn't necessarily mean never flying, sacrificing luxury or volunteering for projects during your holiday, (it's) just travelling with a different attitude; looking at how your travels impact this lovely over-trodden world." Most major chains and many independent hotels operate in-house green programmes. Accor and IHG, for example, have been committed to sustainable hospitality model through energy-efficient lighting, food waste management and using eco-friendly products in the guestroom. The Minor Hotel Group as well bans single-use plastic straws at Anantara and AVANI Hotels & Resorts worldwide. Aware travellers give a hand to these hotels by participating in their linen-and-towel-reuse programme, flicking off lights and air-conditioners when leaving the room. You can skip the bottles of water provided and refill your own beverage container. Some hotels reward the guest who declines housekeeping service with a food and beverage credit.
Soneva, a five-star luxury resort in The Maldives and Thailand also bans the use of plastic straws, produces its own water and sources alternative energy. "Soneva resorts are located on remote island settings with no municipal power, water or waste facilities. We therefore have to create our own power and water utilities that are reliable 24/7, 365 days a year," confirms Arnfinn Oines, Soneva's Social & Environmental Conscience officer, in a response to my email. "Producing our own Soneva drinking water has ensured 1.5 million plastic bottles have been rerouted from landfills and we have been able to help 750,000 people get access to safe water."
Ecotourism focuses on socially responsible travel, personal growth, and environmental sustainability. There is an endless list to follow, varying from avoiding foie gras to leaving no padlock as a romantic gesture at iconic landmarks to making no contact with wildlife on the road, in order to minimise travel impact. Even packing lists for travels have changed with the times. It's not unusual for people to pack gadgets run by solar panels as social media has actively shown the ills of tourism and the waste produced.
If travellers have an opportunity to stay with a local proprietor of an eco-lodge, it can be even a more sustainable move. Luxe eco-resorts also exist, so it isn't as if travellers are deprived of high levels of comfort. Now travellers like me are no longer content to just lie on a beach, but reach out to enjoy local food, mingle with the locals for deeper experiences.
"I always keep in mind how important it is to show respect to those local customs and traditions when I travel. If I travel in conservative Muslim communities, I always have headscarf handy," says Chusri Ngamprasert, a female travel journalist based in Thailand.
With our smartphones and the gamut of digital and mobile platforms making travel easier, the choices we make, the way we behave and interact with local people and other travellers define what authentic ecotravel can be.