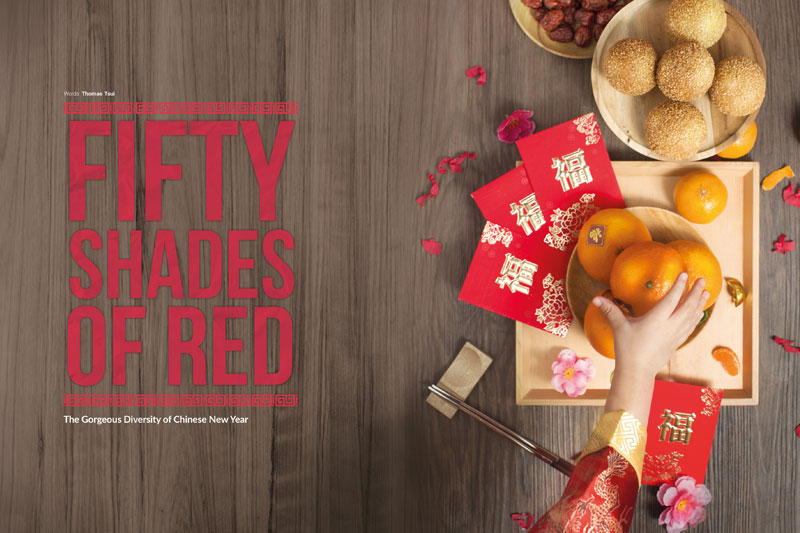 FIFTY SHADES OF RED 
The Gorgeous Diversity of Chinese New Year
Words: Thomas Tsui 
Firecrackers, red envelope, lion dances, symbolic fruits, blooms of flowers, festive foods and boisterous relatives – Chinese New Year can be a full-on sensory experience. From the outside, it might look like another cookie-cutter holiday. Yet the festival is actually celebrated very differently, varying from country to country and from one dialect group to another, with colourful customs and long-observed traditions. The holiday starts on the first day of the lunar calendar, marking the arrival of spring and end of winter with different dates each year.
A MATTER OF TASTE 
One of the many differences in celebration is most evident in the food prepared for the big day, and ethnic Chinese take their food seriously.
The Old Market on Yaowarat Road, or Bangkok's Chinatown, can be difficult to navigate days before Chinese New Year as Thai Chinese in the capital descend into the small alleys flanked by stalls selling fruits, pickles, sweets and anything remotely Chinese. Here, one of the most ubiquitous sight would be khanom kheng, or nian gao as it is called in Mandarin.
The cake is made with glutinous rice and usually comes in a small cup made with folded dried leaves, looking like a rustic cupcake. Khanom kheng is sweet, with brown sugar thrown into the rice flour mix before stemming. The popular type of nian gao in Thailand can trace its roots back to Guangdong, since the majority of Thai Chinese ancestors hailed from the Southeastern part of China, notably from Teochew, Hakka, Hainanese and Cantonese dialect groups.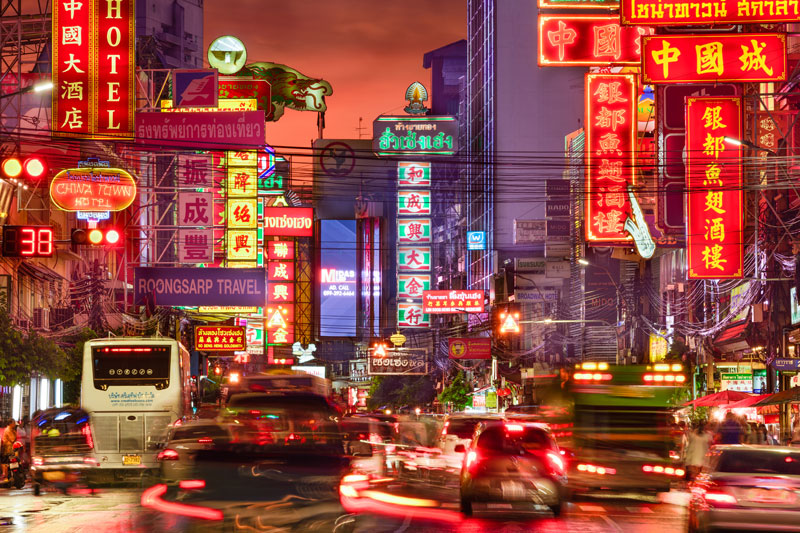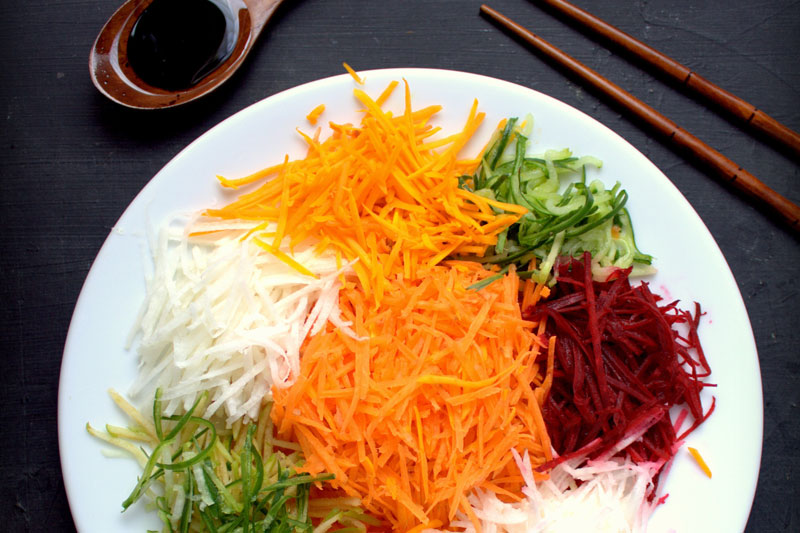 Unlike its nian ago cousins in the north, particularly in Shanghai, it is never prepared as a savoury dish. Instead, Chinese mums – and it is usually the almighty mothers – who would dip it in egg before frying. Coating it further with sugar is optional. And unlike dessert in the West, khanom kheng is eaten with other main dishes.
Food served during Chinese New Year always comes loaded with meaning. It is considered good luck to eat nian ago – which can be loosely translated as "reaching a new height every year" – for your career and wealth, not to mention the calorie level.
SOMETHING FISHY 
The Chinese obsession with symbolism traverses borders. Yusheng, reportedly a Teochew-Cantonese hybrid dish, is practically unheard of in Thailand, but widely consumed in Malaysia and Singapore.
Yusheng literally means raw fish. The pronunciation also sounds like "abundance," hence the popularity. The dish reportedly came from the Chaoshan region, known for its bountiful seafood. Think fish ball noodles, fish maw soup, and fish porridge. The traditional started with fishermen coming back with their catch on the seventh day of the Chinese New Year. Fish is cut into thin slices and eaten fresh.