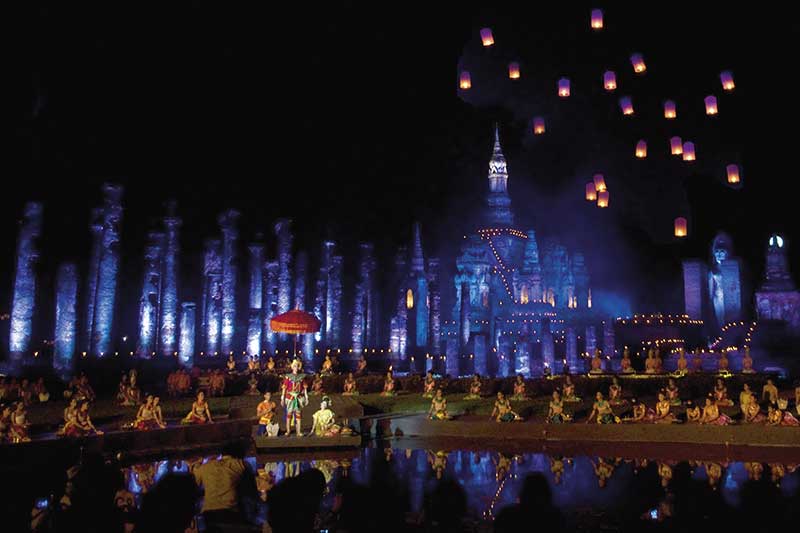 Paving A Festive Path in Sukhothai
Every year, people gather for the Loy Krathong festival in the ancient and spiritual kingdom of Sukhothai, where it is believed to have started.
Words & Photos: Sugato Mukherjee
Walking through the neatly manicured gardens of Sukhothai Historical Park, I pass the ancient states of Buddha that serenely face eastwards to the mellow glow of the morning sun. With a goal to celebrate, I arrive at the northern fringes of the park with its leafy backwoods.
At the annual festival of Loy Krathong, rivers and canals come to life with revelers floating colourful vessels to give thanks to the water goddess for a bountiful harvest, as well as pray for the washing away of negative thoughts. Before this uplifting act of penance, a ceremony takes place. A small group of orange-robed monks arrive and wordlessly enter through a narrow slit in the wall. Following them inside, I stand transfixed. In front of me is one of the largest and finest Buddha statues I have ever seen.
As the chants of the monks reverberate among the complex of pagodas, the rays of the sun filter through, lighting up the golden fingers of the 13rh century statue. This is the Speaking Buddha of Wat Si Chum, as legend has it, that boosted the morale of the Siamese king's troops in a battle with the invading Burmese army. Now part of folklore, monks commemorate the 15th century incident during the Loy Krathong celebrations in Sukhothai.
In the evening, the main boulevard of the former capital of Thailand brims with colours. It is the fifth and climactic day of Loy Krathong. Festivities included beauty pageants, basket-making competitions, food stalls, and musical soirées. A grand parade slowly inches towards the Historical Park. Women in flowing traditional costumes on palanquins vogue in elegant poses to the delight of the shutterbugs, and small children dart in and out of the procession towards snack vendors.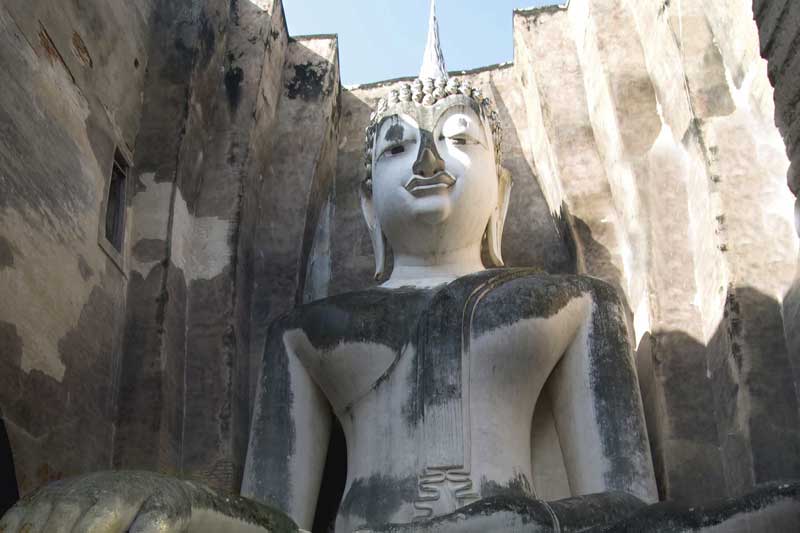 According to a Thai legend, the stuccoed Buddha statue inside Wat Si Chum of Sukhothai Historical Park spoke to the Siamese army during a 13th-century battle against Burmese invaders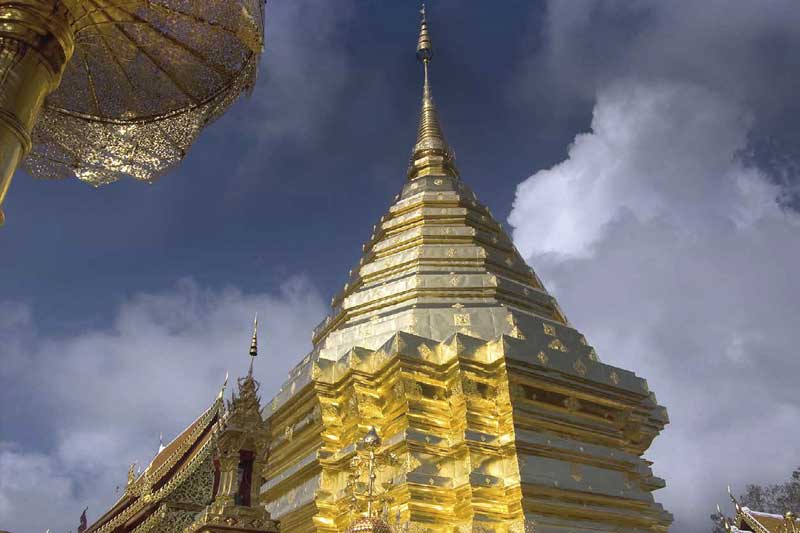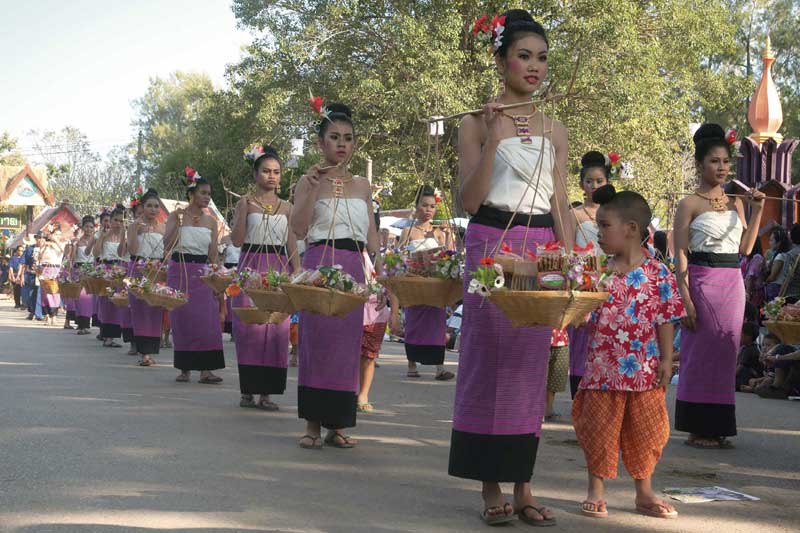 The Loy Krathong festival has spiritual overtones in which the Thai people pay their respects to the water goddess, along with the promise to protect and respect her generosity.
Colourful parades and traditional attire are an integral part of the festivities in Sukhothai.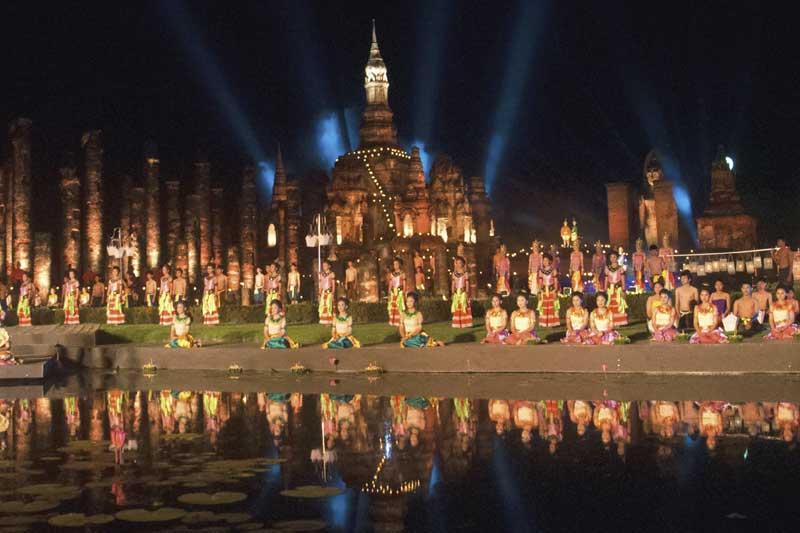 The strikingly beautiful son-et-lumiere show encompasses the history of Kingdom of Sukhothai that was founded in 1238 A.D.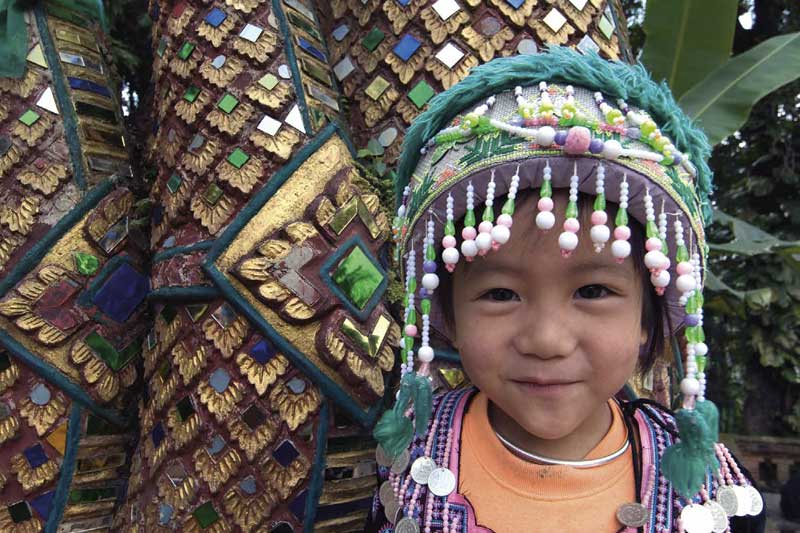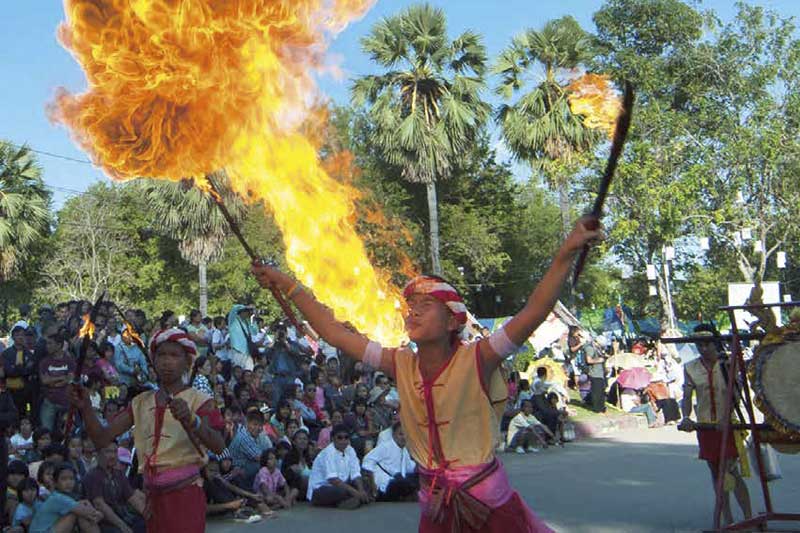 Traditional art, crafts and customs come together, a fire breathing demonstration (opposite page), at a parade.