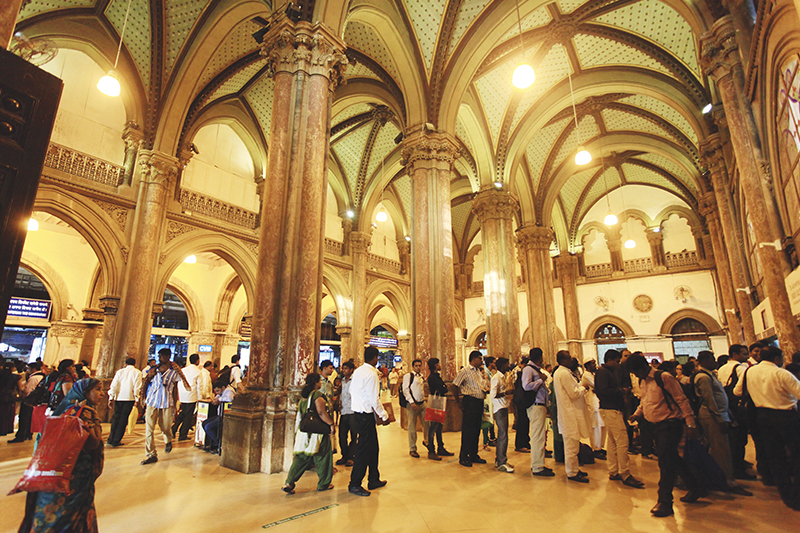 Under the Spell of Mumbai
For Mumbai, the western city in India long famed for its mesmerising colours in places and people, it needs a must-see list.
Words: Dolnapa Ram-Indra, Sarita Urupongsa
Photos: Dolnapa Ram-Indra
With hours spent on research for ideal spots to visit – we produced a list of Mumbai attractions. Waiting with utmost anticipation for our trip to begin, the realisation came that a planned schedule was pointless, and from the length of the list, only half of what had been planned will get covered. No mishap affected its adjustments, it's just that Mumbai, bewitching in its alluring landscape and charming people, made you stop and look, and admire a detail here and there.
Formerly called Bombay, Mumbai or the hub of Bollywood movies, is a city that perfectly combines Western architecture side by side with authentic Indian designs that mark its lifestyle. For every step we took during a morning walk or a night stroll, we can't help but slow down and breathe in moments that dazzle, in the signature Mumbai way.
A man sells red roses in the heart of Dadar Flower Market.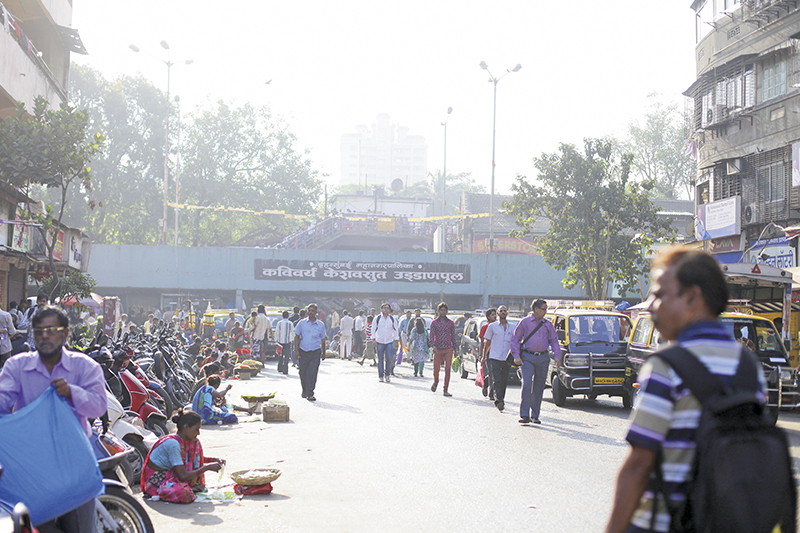 Life and colour on the main street to Dadar Market during morning hours.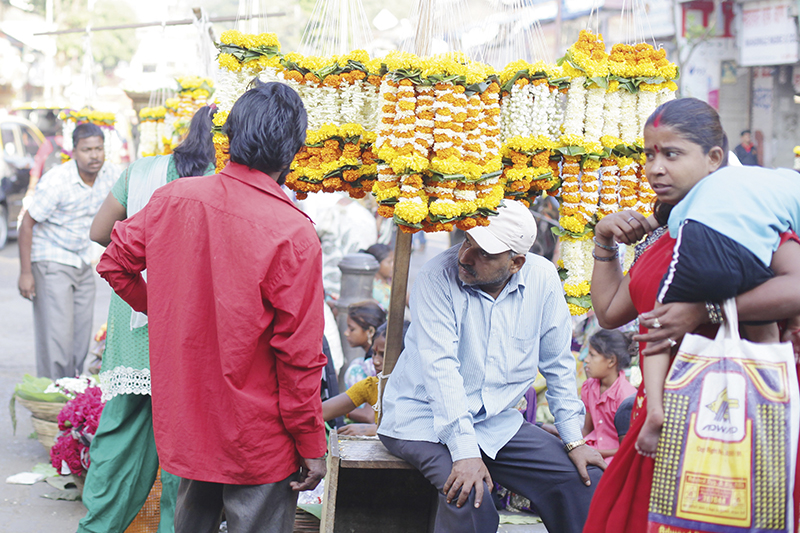 A garland stall at Dadar Flower Market sells flowers to present to the gods – with marigolds signifying prosperity and a colour of the gods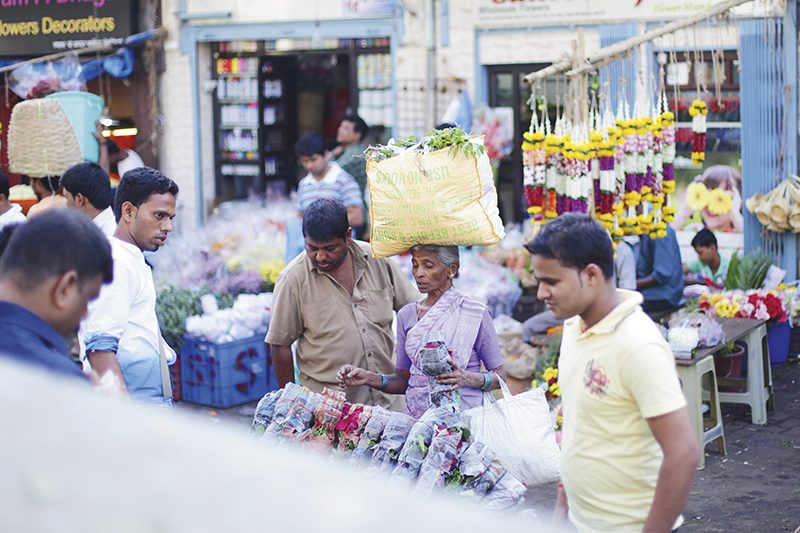 Women's art form in carrying things on their heads – it's a skill that requires daily practice.