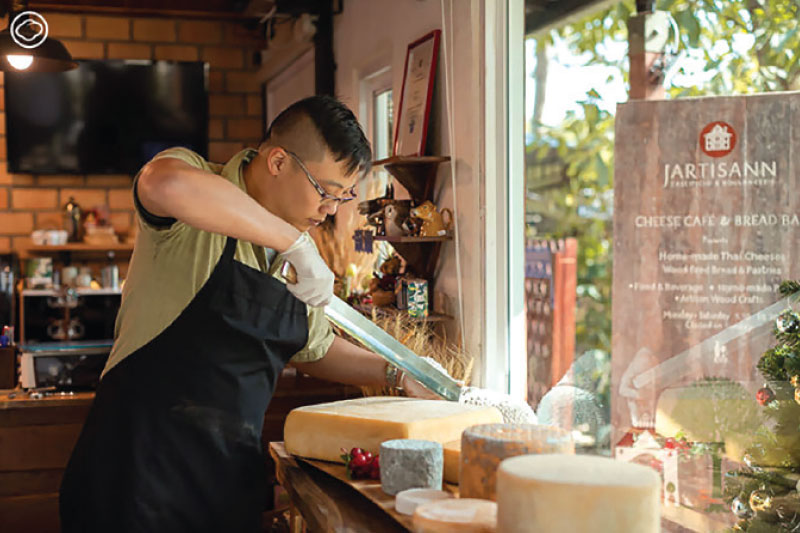 Chiang Mai's Pleasing Cheeses
Chiang Mai
Chiang Mai's culinary scene has three local specialities drooled over by foodies – Khao Soi (curried noodles), Sai Oua (fermented sausages), and Nam Prik Num (green chilli paste). So, an offer to visit a local cheesemaker might seem like a tourist trap.
But here's why you should grab the chance. Jartisann Cheeserie, founded by husband-and-wife team Jarutat and Ann, makes bold handcrafted cheeses that burst with flavour and unique Thai touches. 
Visit their Jartisann Cheese Café and Bar and treat your tastebuds to the soft and creamy San Paquanburie, the semi-hard blue-veined Royal Bleu and many other unique fermented delicacies.
Jartisann Cheese Café and Bar is open Monday-Saturday, 9.30am to 5.45pm. 242 Wangtan Village, San Phak Wan, Hang Dong, Chiang Mai, +66 (0) 80 546 3615, www.facebook.com/JartisannCheeserie