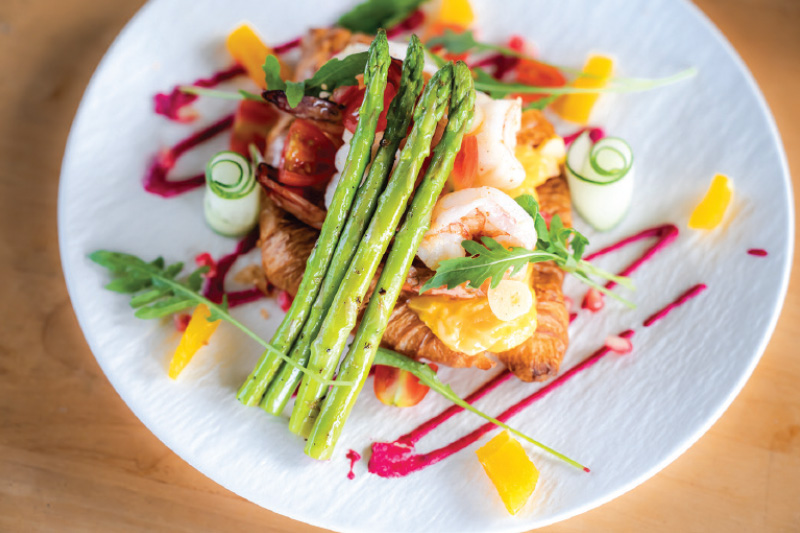 Creative Coffee and Brunch
Phuket
Sure, you can get a cup of coffee at the gas station, but it's going to be a far cry from the liquid black gold served at the surf-themed Kanin Coffee. With a daily selection of dark and medium blends as well as single-origin options, even a basic Americano or latte is a pleasure. Even more intriguing are some of speciality drinks on offer such as the vibrant beetroot latte, coco einspanner (hot espresso topped with cool whipped cream) spiked with palm sugar, special cream, and toasted coconut, and the surprisingly delicious pomelo sunset – espresso, orange zest, and a splash of pomelo juice.
Come to this cool Choeng Thale shop for the coffee and stay for the all-day brunch. The unique drinks are partnered with creative eats like the scamp jumbo shrimp croissant with scrambled egg, beetroot hummus, grilled asparagus, and scampi shrimp. Sourdough fan? Try the classic prosciutto toast with grilled asparagus, poached egg, and parmigiano cheese.
Open daily: 8am-6pm, +66 (0) 96 774 7309, www.facebook.com/kanincafe