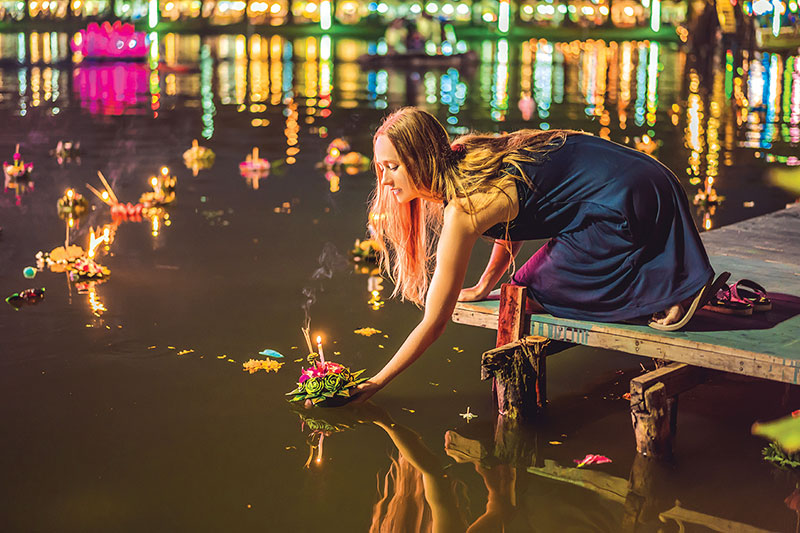 Loy Krathong Festival
Thailand | 27 Nov 2023
Perhaps Thailand's most iconic and photogenic festival, Loy Krathong is a time for people of all ages to come together and symbolically float away their troubles.
The word "loy" means to float while "Krathong" refers to the small containers or baskets decorated with banana leaves, flowers, incense sticks and candles.
A national event in Thailand, the celebrations are sometimes referred to as the "festival of lights".
One of the most popular places to celebrate is Sukhothai, believed to be the birthplace of the festival. "Sukhothai Loy Krathong and Candle Festival 2023" will be held on November 18-27 with a light & sound show at Wat Mahathat in the World Heritage Sukhothai Historical Park.
Visitors will be transported back to the Glory of Sukhothai Kingdom, as over 400 professional performers evoke the old kingdom's birth with a spectacular elephant- war re-enactment as well as a Sukhothai- style candlelight and firework show. Book your ticket at www.thaiticketmajor.com.