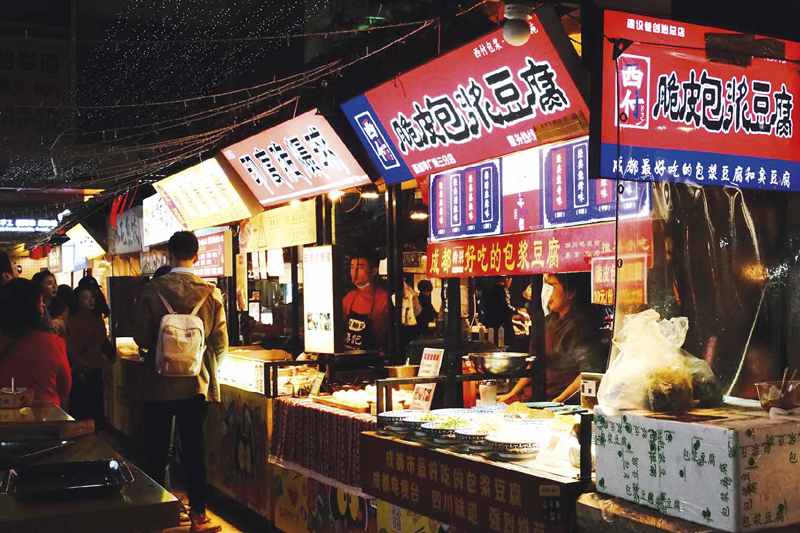 Midnight Feast
Chengdu
Long famed for tis pandas and cultural landmarks, Chengdu in Sichuan province has now added sizzling nightlife to the mix. Stalls offering delicious fare steeped in spicy Sichuan flavours make Yemaozi or Night Owls Market a destination all of itself.
Foodies will have enough dishes to keep them drooling all night long. A vast array of noodle dishes jostle for space with barbecued meat skewers and local specialities like rabbit's head, which is simmered for hours in a broth infused with fragrant spices to wake up the senses. There's also seafood – including lip-smacking oysters served with bold Sichuan spices.
Wash down the famous Sichuan blend of oil, chilli, cumin and salt with ice-cold beer.
Open daily from 6am-10pm. No.1, West Street Xinchengshi Plaza, Qingyang district, Chengdu