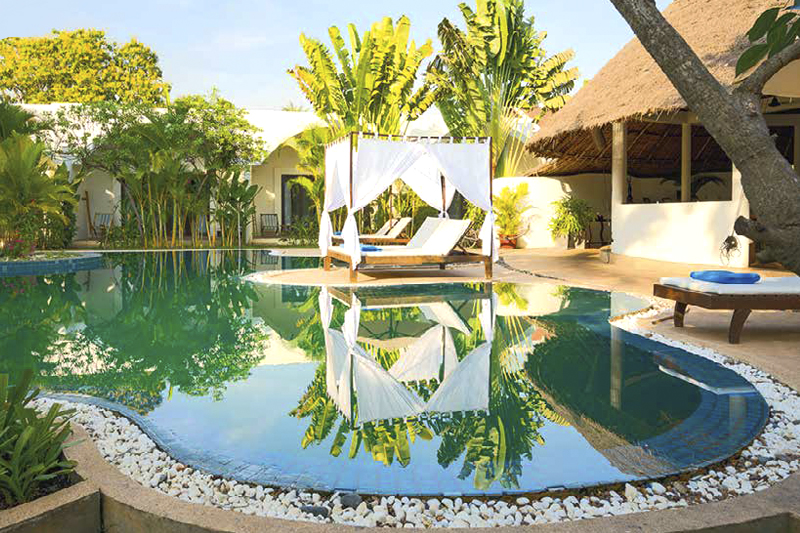 Dreamy Detoxification
Siem Reap
Renowned for its tranquil location minutes away from Angkor Wat, the Navutu Dreams Resort is considered one of Siem Reap's top destinations for wellness and yoga. Winner of the Asean Green Hotel award, the eco-friendly resort features 28 luxury rooms, organic gardens, three swimming pools, two yoga shalas, spa and healing rooms, fitness centre and a farm-to-table restaurant called Niam Niam.
With a unique wellness menu that uses only local produce, Niam Niam offers delectably authentic Cambodian favourites, western cuisine as well as a three-course cooking class complete with a trip to the market alongside a resident chef.
Repair to Navutu Dreams Resort and Wellness Retreat if you're looking to detoxify mind and body with yoga sessions, healing treatments and Kansa wand massage to name a few.
Navutu Road, Siem Reap, Cambodia, +855 (0) 63 964 864, navutudreams.com