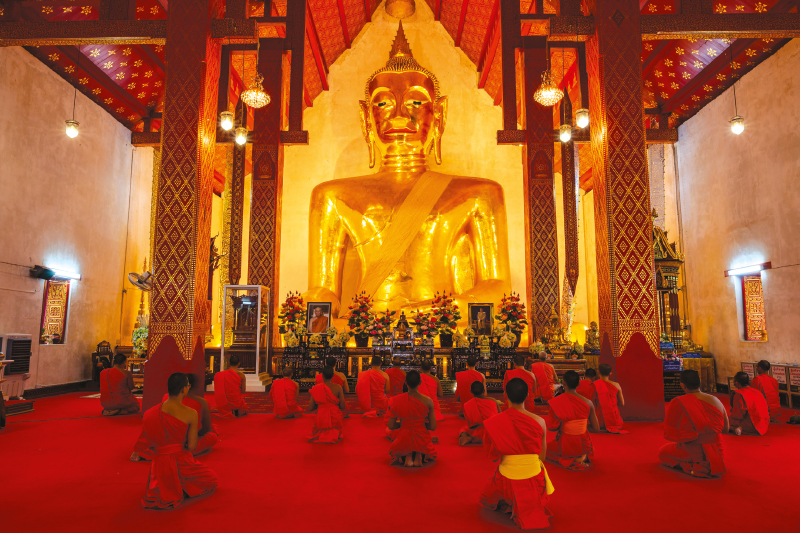 Northern Secrets
The hidden gems of Phayao province make for a perfect treasure hunt by car.
 Words by Phoowadon Duangmee
Phayao province in northern Thailand hovers under the tourism radar thanks to its proximity to Chiang Mai, Lampang and Chiang Rai. But its many treasures, hidden just two and a half hours by car from Chiang Mai, make Phayao the perfect destination for a self-drive holiday. With astonishing scenery, rich Lanna culture and welcoming locals, there is so much to see and do in this northern destination.
Start by immersing yourself in the local crafts, sculptures, historic inscriptions and religious art by visiting the cleverly curated Phayao Cultural Exhibition Hall, set in a contemporary Lanna-style building. Inside, the large collection of artefacts – elephant fossils, 500-year-old pottery, an antique golden umbrella, inscriptions, stone Buddha and historic documents – paint a picture of life here between the 11th and 19th centuries.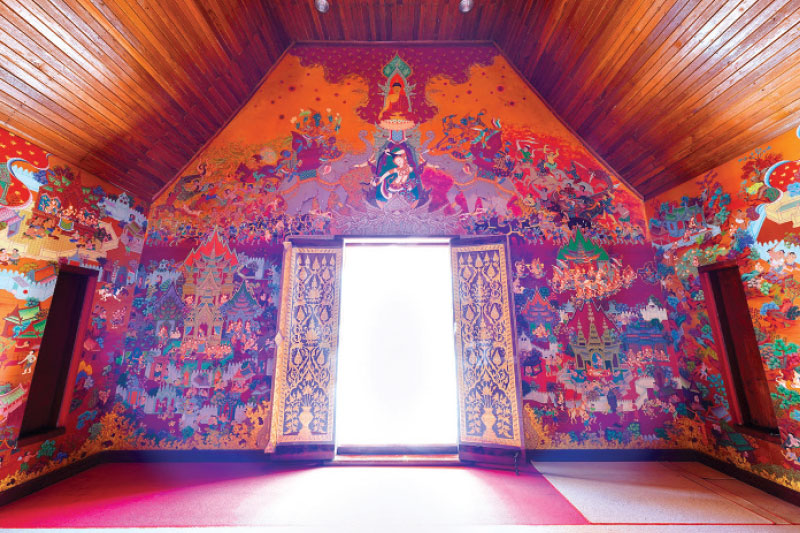 Just a short walk away is Wat Si Khom Kham. This grand temple hosts Phra Chao Ton Luang – the most sacred and beautiful giant Buddha statue in Phayao. Built between 1491 and 1524, the enormous Buddha stands 16 metres high and 14 metres wide. Whether you practice Buddhism or not, you will find the grandeur and beauty of Phra Chao Ton Luang a sight to behold.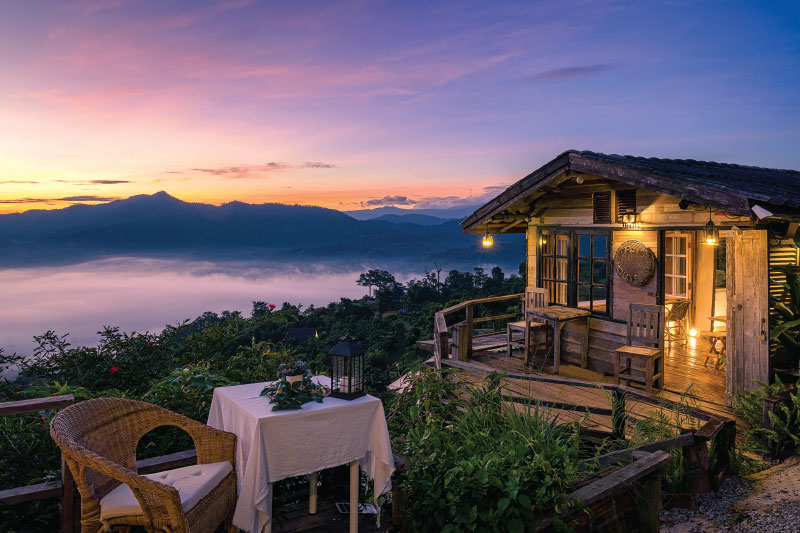 Phayao is a lake town with a picturesque waterfront and breathtaking vistas.
Phayao Lake, or Kwan Phayao, spans 1,980 hectares and is home to some 50 species of freshwater fish. While you're here, treat yourself to a boat cruise around the pristine lake. Wat Tilok Aram, the abandoned Buddhist monastery in the middle of the lake, is a star attraction. The lord of Phayao founded the monastery in the 15th century and gave it to King Tilokaraj, a famous, mighty ruler of Chiang Mai. Rising waters eventually isolated the historic monastery and its community. But it's worth taking a boat ride to see this unique religious island and bask in its spiritual power.
For dinner, make your way to the lakeside, where local restaurants offer sensational northern delights with an equally sensational view. Phayao's most famous dish is steamed Nile tilapia (Pla Nin) stuffed with lemongrass and kaffir lime leaves. This simple dish reveals hidden depths when eaten with Nam Phrik Num, a traditional spicy Northern dip made with roasted green chillies. You'll find yourself eating more than you should.
Phayao is dotted with charming small towns that brim with heritage and scenic beauty.
Chiang Kham, a small district an hour and a half away by car from downtown Phayao, is home to the Tai Lue people – whose forefathers migrated from southern China. The Tai Lue are famed for their handwoven Pha Lai Nam Lai textiles. Stepping inside the 70-year-old traditional Saengda Tai Lue House, you get a glimpse of architectural achievements, lifestyles and customs of the past. The living space, bedroom, terrace and kitchen with a veranda are well-preserved. The heritage home doubles as a Tai Lue Culture learning centre, where you can watch local women handling traditional looms to weave cloth and also shop for handicrafts.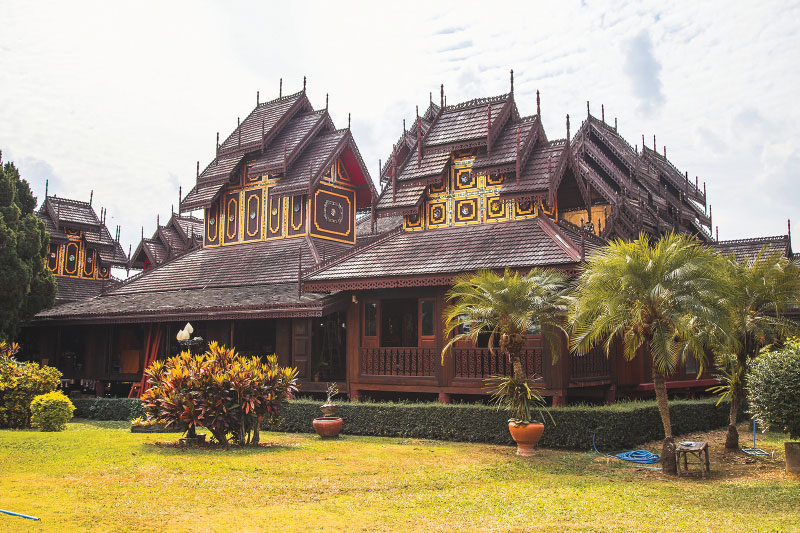 Another unmissable architectural marvel is Wat Nantaram, a Buddhist temple near Chiang Kham food market. Made entirely of teak, the temple is famed for its unique Burmese architecture of multi-tiered roofs shaped like a pyramid. Each roof tells a different story. The highest roof shelters the Buddha image while the second covers the monk's hall. The lower roof, meanwhile, extends over the worshippers. The intricate architecture is inscribed with elegant motifs and animal carvings.
To get a broader view of Phayao's beauty, you can head to the surrounding highlands for some of the best mountaintop views in Thailand.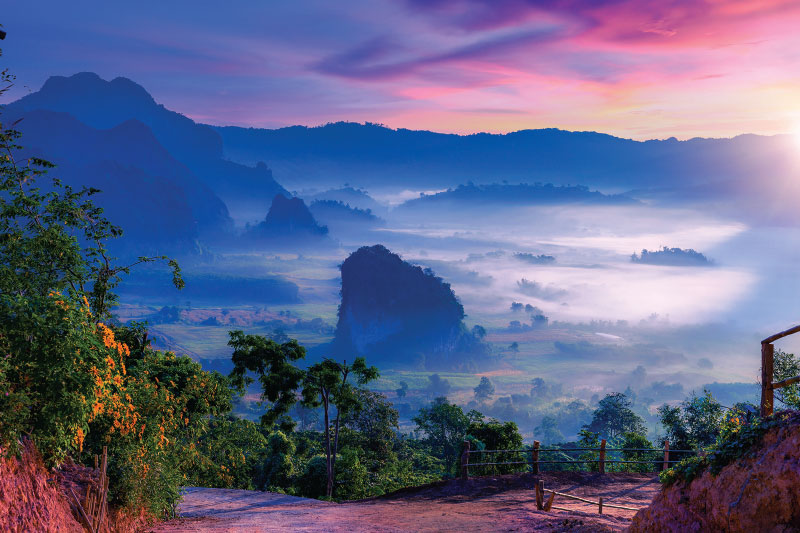 Just a short ride from Chiang Kham, the Pha Chang Noi Viewpoint will leave you breathless in more ways than one. Pha Chang Noi (Cliff of the Small Elephant) towers over a dramatic mountain valley dotted with karst hills. Nestling on the hillsides are resorts with stylish cottages, for those who want to wake up at dawn and enjoy misty mountain views.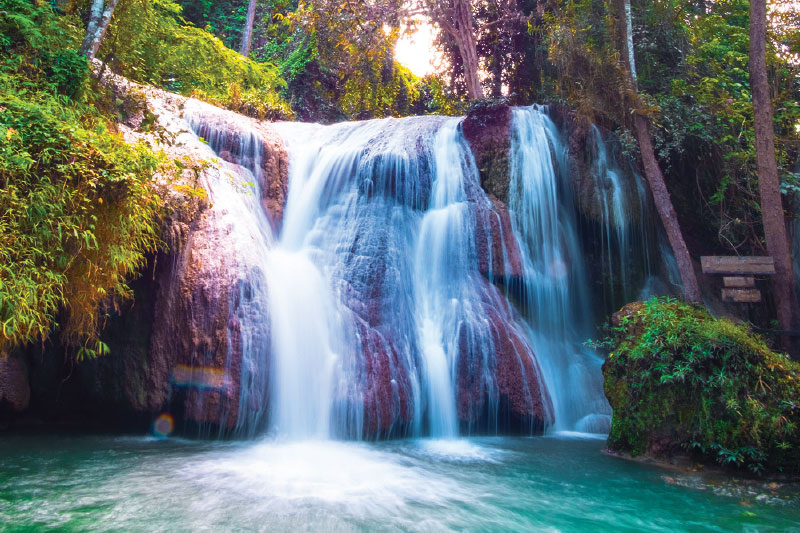 After breakfast, you can walk off the calories in the woodlands of Chiang Muan District before taking a plunge at Than Sawan Waterfall. Located in Doi Phu Nang National Park, the emerald-green water flows through the rainforest before falling into a succession of limestone ponds – perfect spots for swimming in the wild.
From here, it takes three and a half hours to get to Chiang Mai, or about an hour to downtown Phayao.