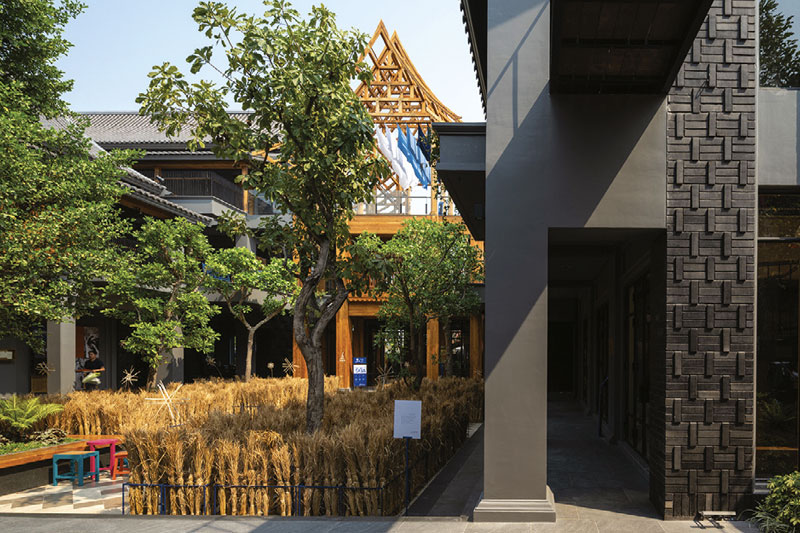 Old Town's Oasis of Kalm
Chiang Mai
Nestled in the heart of Chiang Mai's old
town, Kalm Village is a vibrant art and culture community that attracts both locals and foreign visitors. Two interconnected courtyards encircled by eight distinctive buildings offer a feast of creativity and food. Explore the permanent textile exhibition at the Kalm Archive, savour grandma's recipes at the restaurant, and peruse the spacious gallery showcasing the works of both seasoned and emerging artists. Kalm Village is at 14 Soi 4, Phrapokklao Rd.
Open Monday to Sunday 9.30am to 6.30pm (closed on Wednesdays); +66 (0) 52 005 692, +66 (0) 93 320 9809; www.kalmvillage.com