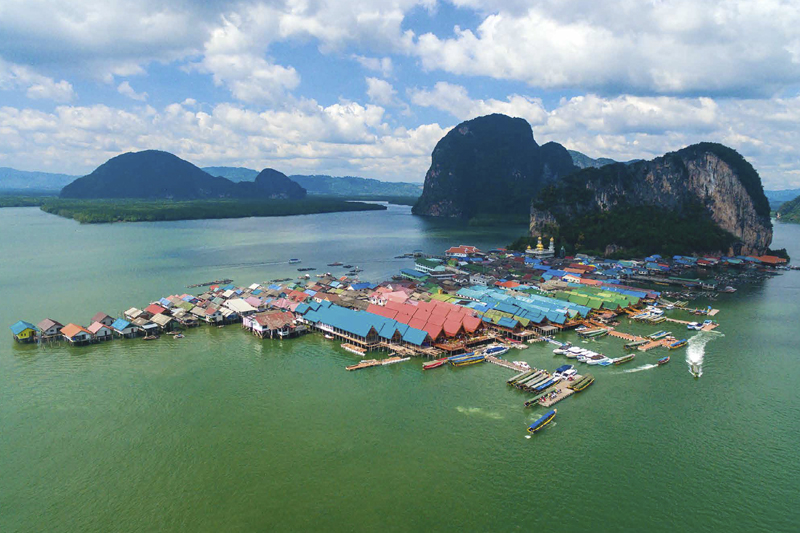 Phang Nga: Small and Awesome
 In Phang Nga, this wonder of a province comes with generous offerings of extraordinary natural sights and beauty.
Words Sirin Wongpanit
Photos Permboon Wongpanit
This sleepy yet stunning town on the Andaman coast of Thailand calls out to those seeking beauty amidst absolute solitude.
There are two types of travellers, I gather. One seeks recognition, perpetually in desperate need for popular, they-go-I-go kind of check-in destinations. And another type exists on the total opposite end. Those always finding a chance to leave the world behind may look deeper into something far more greater and significant than oneself. For this group, this is where nature beckons.
Wedged between Phuket and Krabi – already the two mega-destinations of the Thai south, Phang Nga is a vast and verdant province with everything to do amidst its natural wonders. If you try to pinpoint Phang Nga on the map, chances are that it will take you directly to the tourist-populated beachfront stretch of Khao Lak. Though not a faulty location choice, it limits your perspective on this wonderful place.
The annual migration of tourists usually blow down from the northern hemisphere to Thailand. winters see families from far away flocking to Phang Nga beaches for its tropical solace.
But when the crowds lessen, your exploration can begin. Phang Nga locals will tell you in perfect unison that their province requires long drives – from one destination to another, and then from one communal cluster to another. So plan your trip wisely to get the total effect during this greenest time.
Phang Nga is dense with lush forests. After all, this one province contains as much as three and a half national parks. While the stunning and mostly unpaved Si Phang-Nga National Park lines the northern rugged shores, Khlong Phanom National Park, Khao Lak-Lam Ru National Park and Ao Phang Nga National Park are equally great and open for authentic nature explorations.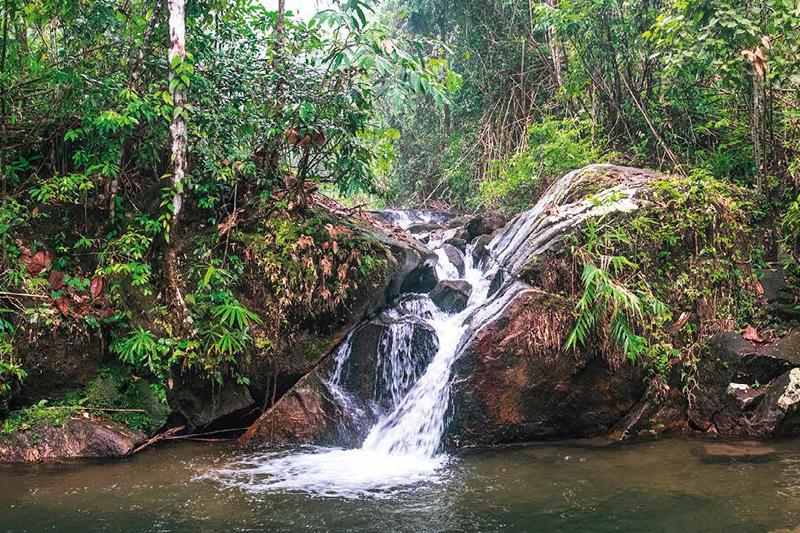 A trail of hot springs dot the northern Kapong District. Some sites are community-run facilities, others remain bare-boned in services, trimmed down to just being surrounded by limestone peaks. For tree worshippers, it's a site best described as awesome. Visitors can enjoy the ancient hot springs, understanding their therapeutic properties from knowledge passed down from one generation to another. Rain, drizzle and cloudy skies are typical in Phang Nga, making secluded places even more mesmerizing in scenery.
Visit Phang Nga for a few days and you immediately realise that once overlooked things turn out to be hidden gems and one should have planned for more time to enjoy them all. The ever-famous Phang Nga bay is in fact best seen not from the middle of the bay, but instead from the elevated shores of Samed Nang Chee. You can't pick the best weather, but even on partly cloudy days, the magnificent natural limestone structures of the bay is simply spectacular.
If you've heard about the trading routes of the Thai south and the Malay peninsula, you will notice a remnant of this direct link between Phuket and Phang Nga. As the major trading hub of Phang Nga in the old days, the district of Takua Pa boasts a small but untainted stretch of an old Sino-English community. These original century-old shophouses are 'so authentic' here a local told me, it can overwhelm Phuket people with nostalgia.
However, the town centre of Phang Nga is not Takua Pa, though. The story has it that back in 1809, the Siam-Burmese wars drove people down to Phang Nga bay, hence the new settlement that has now become the province's municipal seat. It's still small in size, but with newer natural charms. Mountains surround Phang Nga with their magnificent limestone peaks that create wonderfully amazing signature views. Driving through the town's small parallel streets and looking up, one can only marvel at Mother Nature. Perpetual rain and misty mornings to virtual greenness – Phang Nga people will confirm you get all that.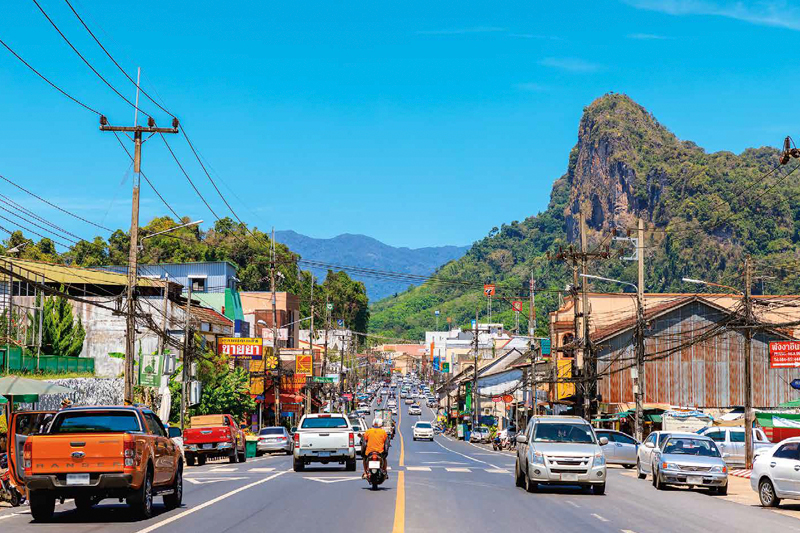 Only in Phang Nga
Phang Nga Town
Enveloped by a series of limestone mountains, Phang Nga exudes greenery. Mornings can be spent spotting the lowering clouds on top of Wat Khao Lang Bat where a century-old pagoda stands. While a nondescript structure, it is classified as a royal-class temple and now a place with a solitude that's sacred.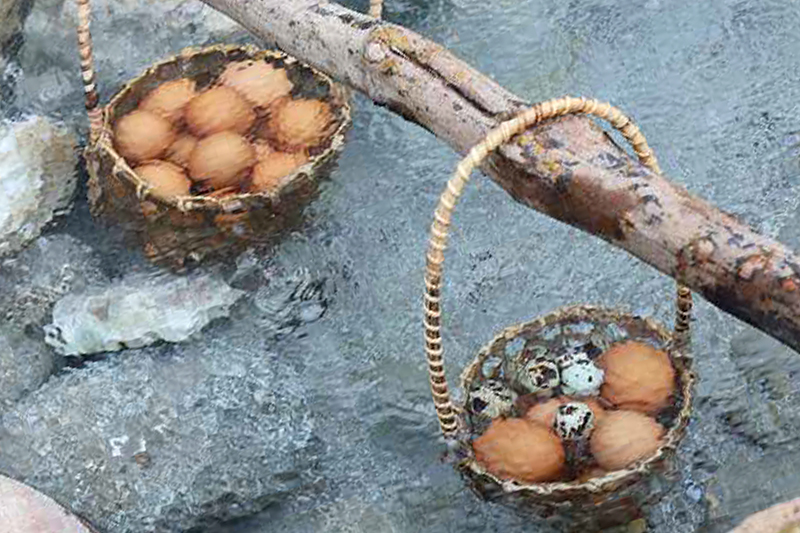 Phang Nga Hot Springs
For those wishing for a maximum do-nothing vacation, head towards some of the available mineral hot springs in Phang Nga. A daytrip or a stayover at nearby accommodations are possible. While the communityrun Rommanee Hot Springs are more built up with facilities, the all natural Plai Phu (both in Kapong district) is where you can embrace the elements of the nature while enjoying delicious 'onsen-style' eggs.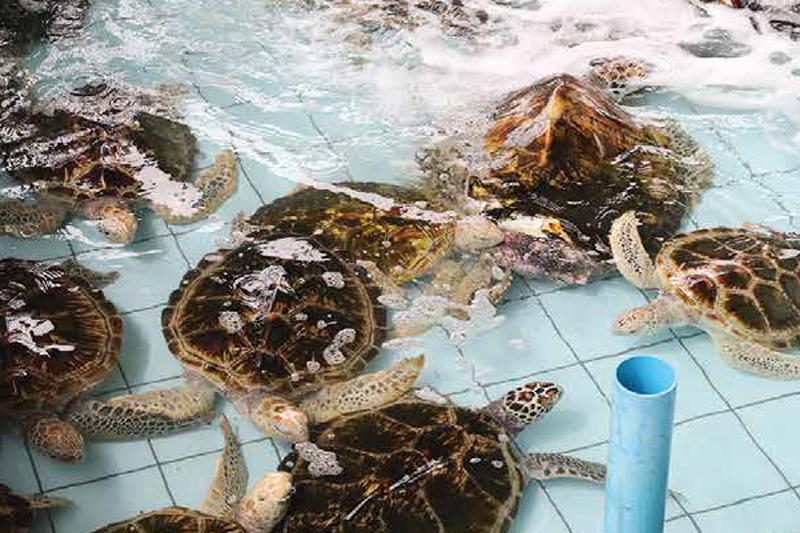 Royal Navy Turtle Nursery
The third fleet of the Royal Thai naval base in Phang Nga has been an important sanctuary for thousands of sea turtles since 1995, with support by the royal initiation of Her Majesty Queen Sirikit, the Queen Mother. This is an important nesting ground for this vulnerable animal and a great place to spend hours wandering from pond to pond, listening to tales of the turtles. Even better, you can be a volunteer helping clean the pond and turtles themselves. It's a great excuse to be able to touch this magnificent creature.
Feeding times: 9am, 1pm and 5pm, +66 (0) 76 453 342
Murals of Phang Nga Town
Alex Face or Patcharapol Tangruen, an influential Thai graffiti artist, portrayed his three-eyed baby Mardi in three locations in Phang Nga town. All have become check-in points for visitors. For more information about Phang Nga's popular stops, visit tourismthailand.org.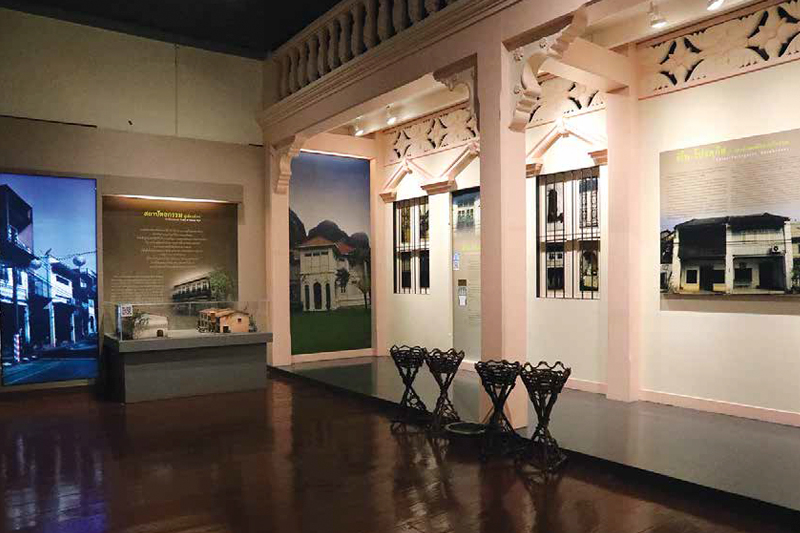 Phang Nga Museum
Get to know Phang Nga better by walking through simplified exhibits at the Phang Nga Municipality Museum. The museum is in a colonial-style mansion of the Rama VII era built back in the early 1930s. Now preserved and visited, this beautiful building has been listed as a national architectural heritage landmark by the Department of Fine Arts in 1987.
For more information, call +66 (0) 76 481 956. For a local guide, call +66 (0) 90 226 9556.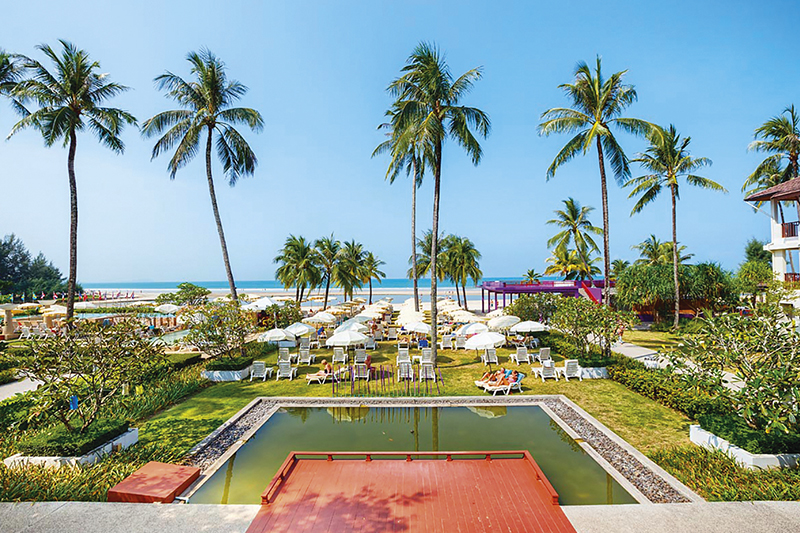 Apsara Beachfront Resort and Villa
Apsara Beachfront Resort and Villa on Pakarang Beach is a convenient 90 minute drive from Phuket International Airport. Guests can enjoy the natural wonders of the area. Friendly waves make the beach an ideal spot to also surf during the green season from June to October.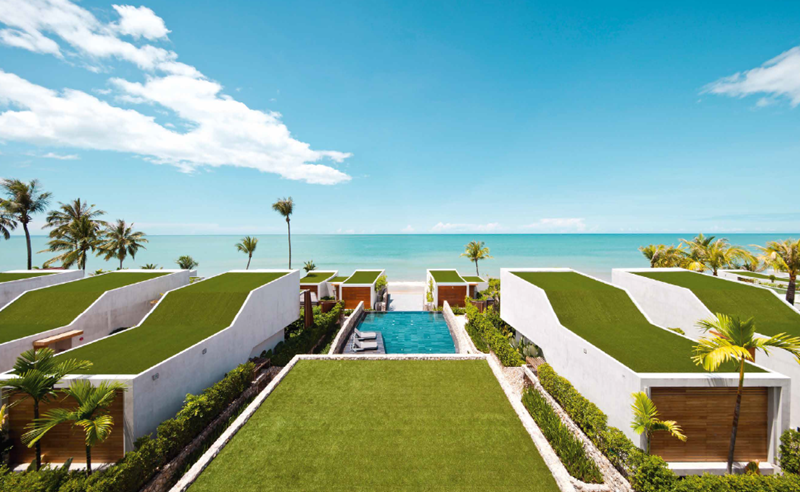 Casa De La Flora
A Design Hotels property in palm-fringed Khao Lak. Stunning views of the Andaman will embed in your memory, including the modern architecture and unique design in a lush tropical setting that's perfect for a romantic getaway or a relaxing stay in ultimate luxury.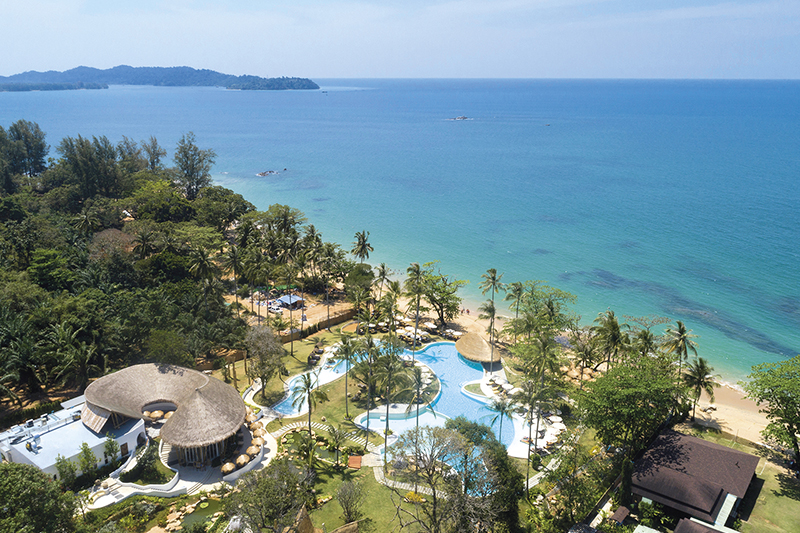 Eden Beach Resort and Spa
With a modern rustic theme, Eden's plush natural-toned rooms provide excellent solace for travellers looking for some luxury to their trip. Located in the tourist cluster of Khao Lak, Eden Beach Resort offers a great choice for those wishing to explore the beachfront areas as well as the nearby national parks and hot springs.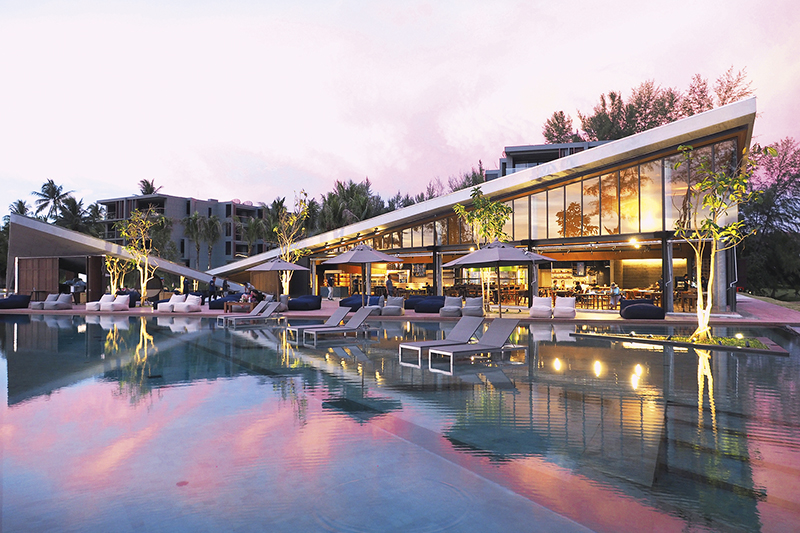 La Vela Khao Lak
The ideal place to kick back and relax in tranquility, Khao Lak has always offered the loveliest beach to feel the sand between your toes. A modern resort, be sure to enjoy the swimming pool, their dining choices and feel like a whole new person at their spa.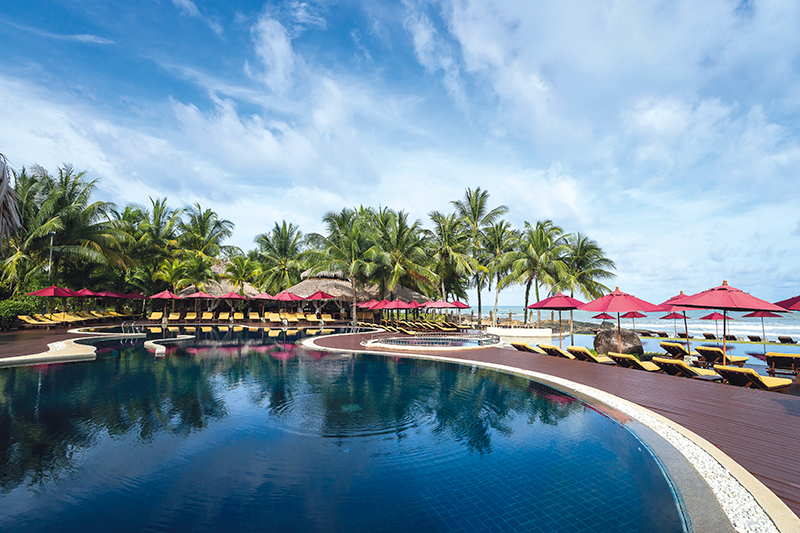 Laguna Khaolak Resort
Perched on the cliff off the Khao Lak range, Khao Lak Laguna is a sprawling northern-style property guaranteed to make you feel right in Thailand. All wood trimmings, Thai traditional decoration, glittering details and big swimming pools with facilities feature the old-school standards of Thai hospitality.