Return to the Roots
Chef Santi Wongsawat's Phensiri Restaurant: Samui's Lost Recipe is a legend in the island's food scene – with secret ingredients for success
Words: Sarita Urupongsa
Chef Santi Wongsawat, a native of Samui Island, grew up immersed in the aromas and flavours of his mother's food and sweets business. From a young age, he assisted his mother in the kitchen, honing his skills and embracing the rich culinary heritage passed down to him. The result is Phensiri, a restaurant famed for its bold southern Thai cuisine and use of fresh local ingredients.
Samui, with its archipelago, is blessed with fresh seafood in abundance. The island is also known for coconuts, which play a vital role in the local cuisine alongside the fruits of the sea. The age of coconuts matters too, as mature coconuts go best with curry-based dishes while young ones, with their subtly sweet flavour, are ideal for desserts.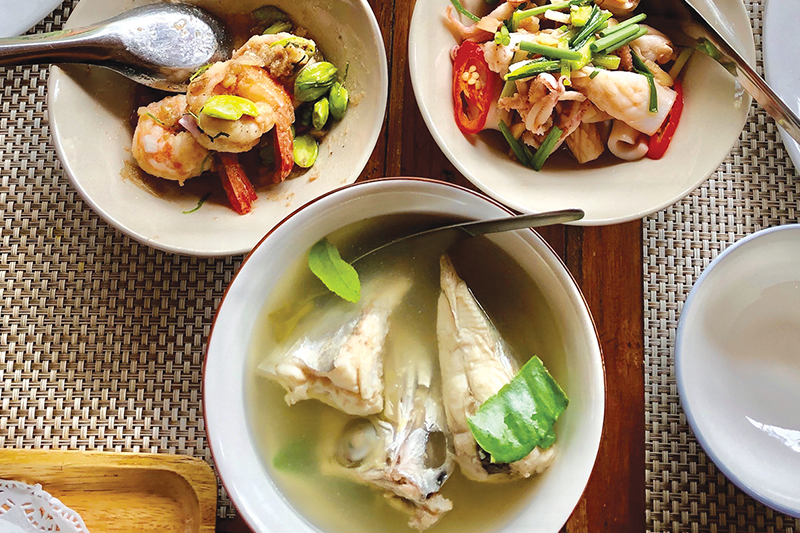 Samui's cuisine also draws inspiration from Malay herbs and spices. For instance, Hua Kra Thue from the ginger family is a staple in southern Thai curries, though these days it is often replaced by galangal due to availability.
These unique variations help explain the delicious complexities of Samui's cuisine. Different herbs and cooking methods create distinct flavours – exemplified by the way coconut milk is simmered on low heat to preserve its rich, sweet smoothness, or brought to a rolling boil to create a different sweetness and texture.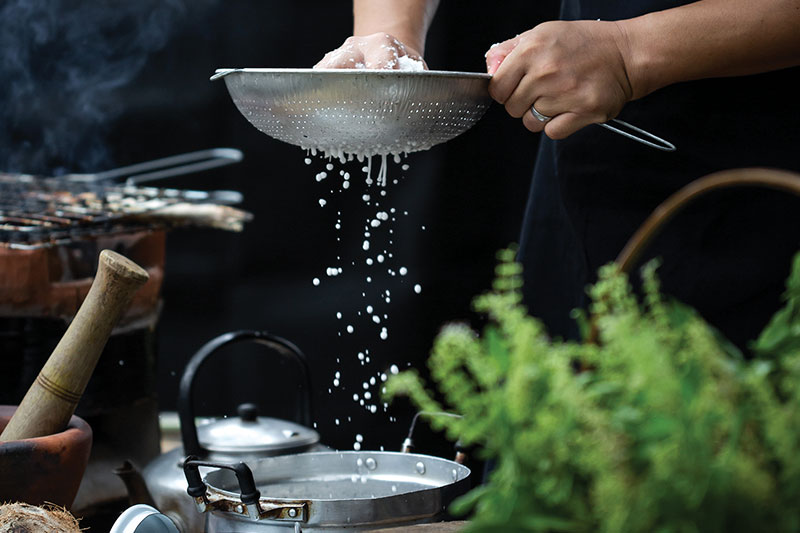 Growing up, Chef Santi began appreciating the exceptional quality of Samui's local produce. His love for the community also inspired him to support sustainable approaches, particularly in the cultivation of nutrient-rich local greens. He came to realise that people on the island had long overlooked the treasure trove of local vegetables that lay at their feet. These indigenous greens are resistant to weather conditions and do not require pesticides. By incorporating them into Samui's cuisine, local communities can enjoy increased income, with the potential of producing cash crops for the island in the future.
Chef Santi's dedication extends beyond land-based product to the sea around Samui. He buys fish caught fresh each day by local fishermen using sustainable fishing methods. This ensures their livelihoods and preserves local wisdom while guaranteeing fresh seafood for his restaurant.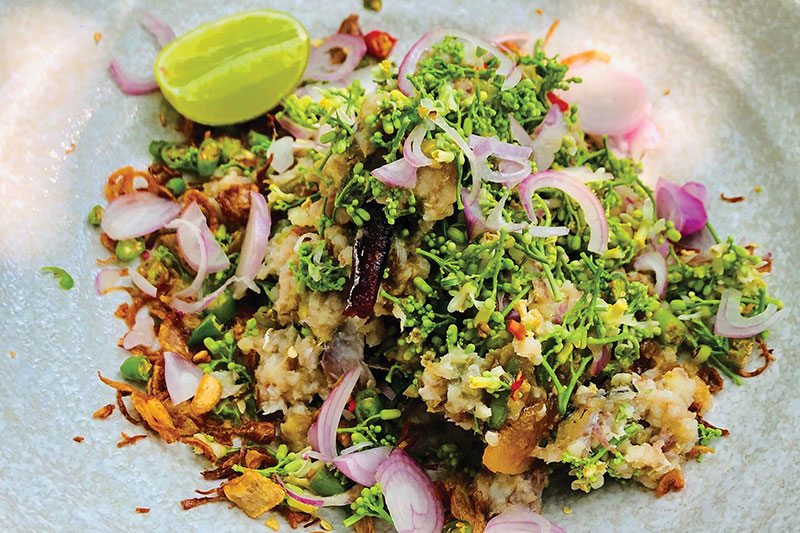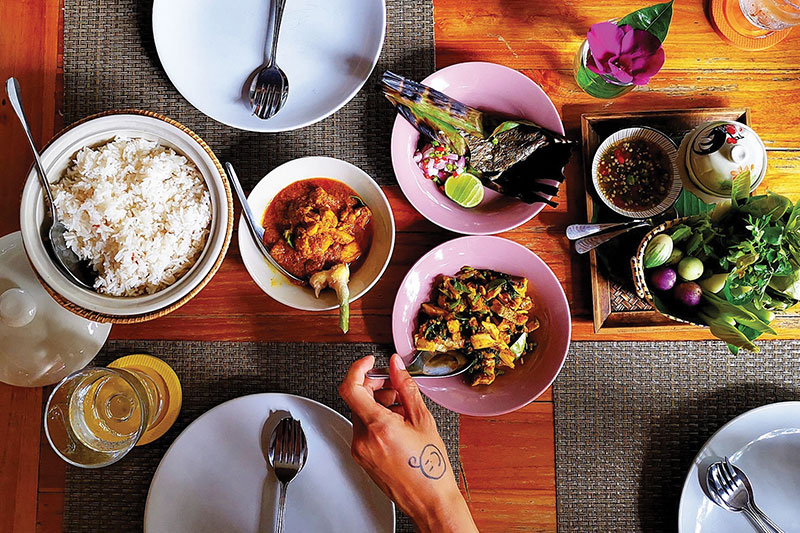 At Phensiri: Samui's Lost Recipe, Chef Santi and his crew meticulously select each ingredient to ensure the authenticity of the Southern Thai dishes they serve. His love of food is infused with unique seasonings and ingredients, resulting in a harmonious blend of distinct flavours. For example, the sweetness of coconut milk differs from that of sugar, while shrimp paste, with its aromatic oceanic essence, adds a depth of flavour that surpasses ordinary salt.
The combination of Chef Santi's expert ingredient selection and meticulous cooking techniques contributes to the unmatched quality of every dish served at Phensiri.
Phensiri: Samui's Lost Recipe
Open daily from noon-10pm
80/30 Moo 3 Chaweng Beach Rd., Chaweng, Bophut, Samui, Surat Thani +66 (0) 77 945 151, +66 (0) 81 753 6767, www.phensiri.com, www.facebook.com/ PhensiriKohSamui