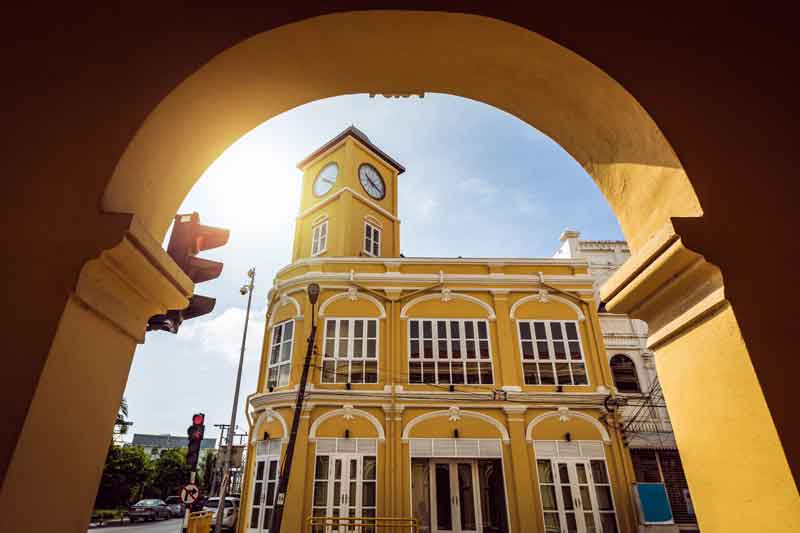 PHUKET'S UNEXPECTED AND COOL CHECK IN SPOTS 
When Phuket's sea and sun beckons, it's hard to ignore the call. Yet the resort island's fun alternative lies in its rich history. So get o the sand for a little bit and explore its other cultural cool.
Photos Permboon Wongpanit
Words Sirin P Wongpanit
Until visions of beautiful beaches consumed its visitors, Phuket was known as the land rich with unique culture. As the trading and mining hub of the Malay Peninsula back at the turn of the twentieth century, Phuket was all things for cross-cultural settlements. If one wonderful thing about travelling is getting to know the destination well, these five magnificent places in Phuket will surely make you feel like you dug beneath the surface.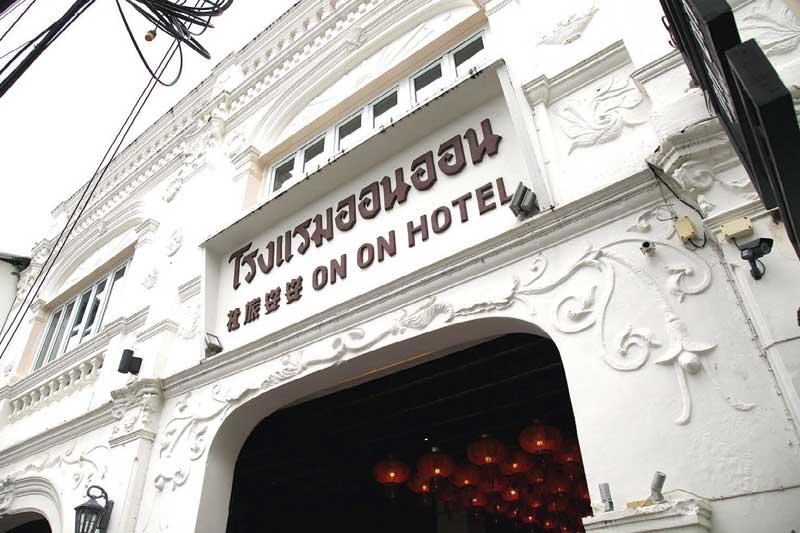 1 ŒON ON HOTEL
Once a dorm-style guesthouse for seafarers, On On (happiness of visitors in Chinese) Hotel was the first and the longest-operating hotel in Phuket. Standing on Phang Nga road in the middle of Phuket Old Town, it is hard to imagine that this inland spot was once very close to a main docking pier, set up on a small canal and branching out from a main tributary of the vast Andaman Sea. 
Built in 1929, the descendants of the original owners had kept the premises in its genuine condition as it evolved. Its dreary, haunting, and run-down state became famous when it was featured in the Hollywood film 'The Beach' starring Leonardo Di Caprio. 
Before its major overhaul in 2012, the On On Hotel was in a dire state but still attracted fans from around the world. Fifty million baht and a full year closure later, the hotel reopened as 'The Memory at On On Hotel' with some remnants of its heyday – such as original walls, teak wood elements, and furniture. Dormitory rooms and the original setting of famous scenes in the movie are kept for visitors to relive the memory, now outfitted with the comfort of ensuite bathrooms and air-conditioning.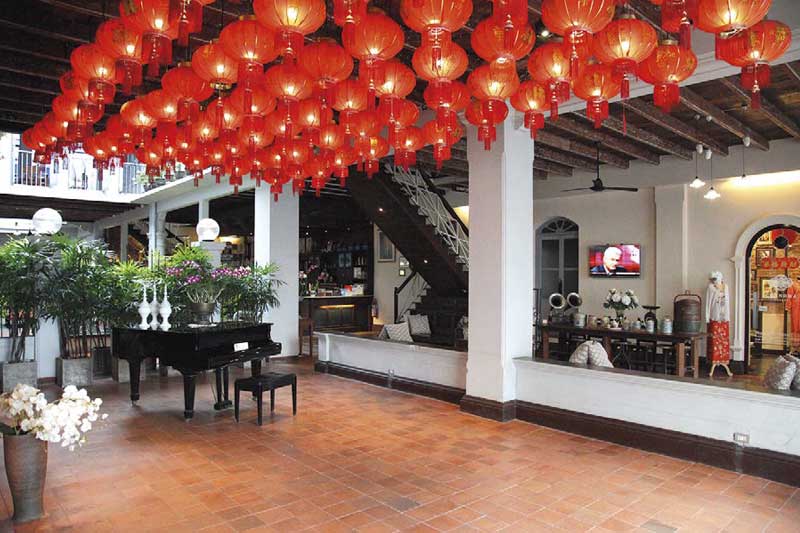 2 CHINPRACHA HOUSE
Among the best places to get a glimpse of Phuket's glorious past is the 114-year-old 'Baan Chinpracha,' or Chinpracha Mansion, one of a few remaining 'Anglo-Chinese' style mansions. It was originally built at a time when Phuket enjoyed its commercial peak during the reign of King Rama V, just before World War II.
History buffs will enjoy browsing the house's eclectic personal collection of antique furniture, mostly exquisite Chinese-style mother of pearl sets built of intricate woodwork and still auspiciously exist as a set of two.
Other details of the house, such as the beautiful ceramic oor tiles and decorative fences, were also brought in by trading ships from as far as Holland and Italy. Phuket was then a centre of trading in the region with ships coming from all over the world.
 Passed down to the sixth generation, the original owner Phra Pitak Chinpracha was a Fujian descendant who came to settle down in Phuket during the reign of King Rama IV. Chinpracha later became one of Phuket's prominent gures in the tin- mining industry. Visitors can reminisce about its storied past, and those wishing to hire the entire place for special occasions can do so with an advanced booking.
Baan Chinpracha, 98 Krabi Road, Phuket, T: +66 (0) 76 211 281