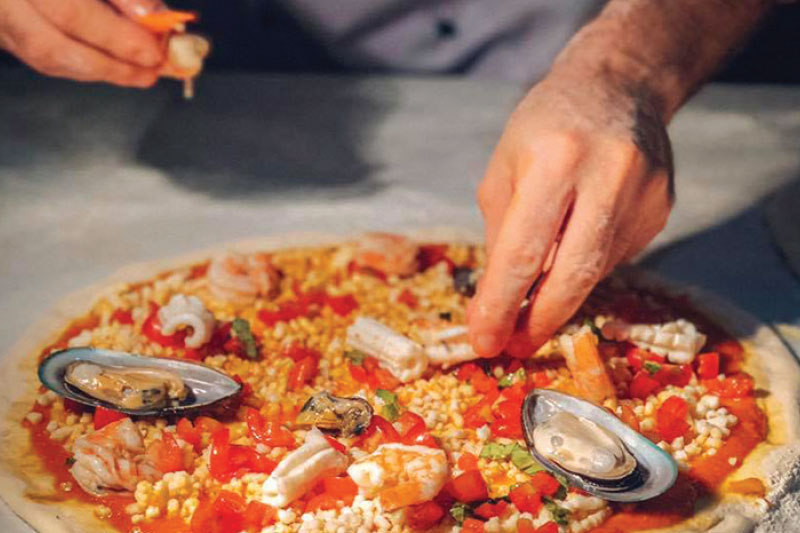 Oasis of Authentic Italian Food
Samui
Prego Samui is an island institution for authentic Italian fare, headed by Chef Marco Boscaini. The Thailand-loving Italian chef first arrived in 1994 for a three-month job teaching Italian culinary techniques but ended up staying 20 years – and counting.
Head Chef Giampiero Quartararo, aka Piero, has since taken charge of the kitchen as Chef Marco's role streatched to Prego's new sister branches, Prego Bangkok and Prego Pattaya.
We recommend starting your meal with a bold choice of rainbow-coloured Antipasto Misto, which comes with a medley of Italian cold cuts, cheeses and vegetables. For something slightly heavier, tuck into our favourites, Pizza Formaggi and Diavola. Pasta lovers will find plenty to adore in the Spaghetti Vongole and Chef Prego's signature Pappardelle Allo Zafferano, Ragu Di  Agnello and Funghi Porcini (yellow saffron-tinged pappardelle served under a blanket of rich roasted lamb ragú sauce).
+66 (0) 99 028 9378, www.prego-samui.com