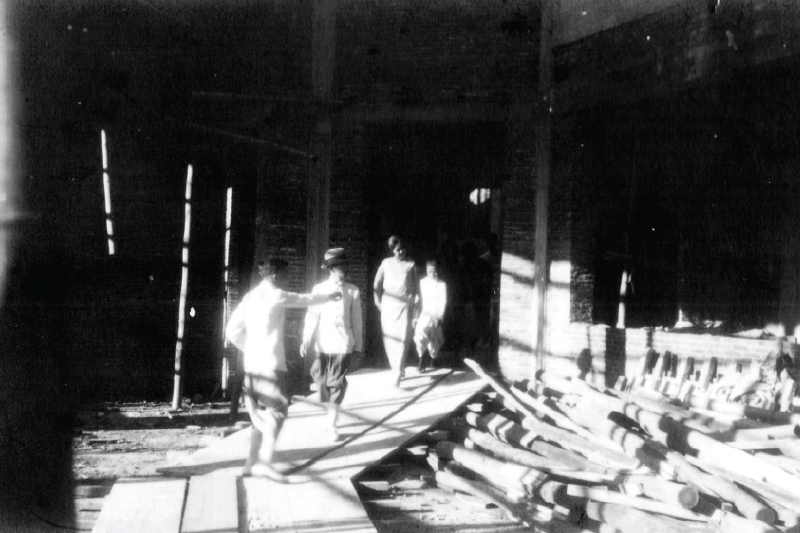 Thailand's Hollywood Reborn  
Home to the golden age of Thai entertainment, Sala Chalermkrung Royal Theatre is now bringing visitors new pleasures
Sala Chalermkrung Royal Theatre is a treasure trove of memories in Thailand's entertainment industry, dating back almost a century. Today, the theatre is embarking on a modern and exciting journey while continuing to serve people's passion for entertainment and culture.
Thais are known for their fun-loving nature, reflected in the changing forms of entertainment they have created down the years. However, one element of the entertainment industry has been a constant since ancient times – theatre. Before the 20th century, Thailand boasted no more than 20 theatres, scattered in Phra Nakhon and Thon Buri on either side of Bangkok's Chao Phraya River. Most were small and old-fashioned.
But in 1930, a massive monument was planned to commemorate the 150th anniversary of our modern Rattanakosin Kingdom. King Rama VII gave orders to construct the Phra Phuttha Yodfa or Memorial Bridge to link Phra Nakhonand Thon Buri, but also hatched the idea for a giant theatre to entertain the public with performances and movies – a passion the monarch shared. Thus, the magnificent Sala Chalermkrung was born as the pride of the nation, reflecting its booming art and cultural scene, with the king generously donating up to 9 million baht for its construction.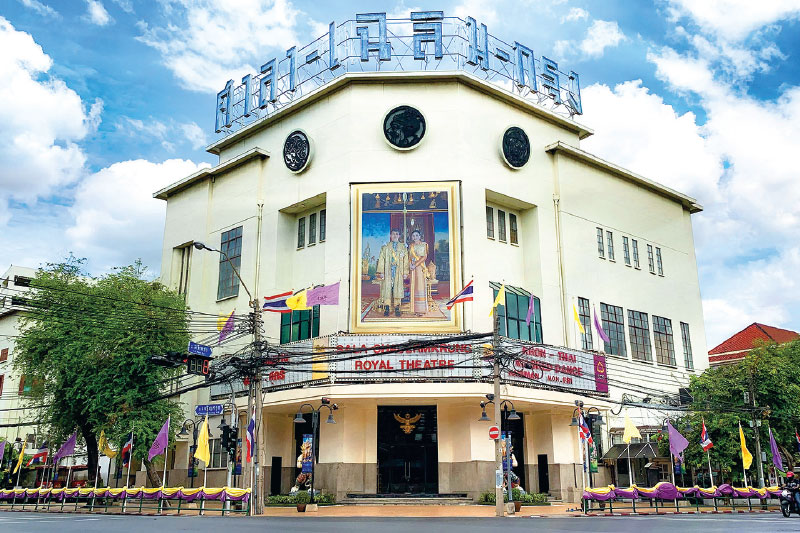 Designed by renowned French-educated architect MC Samaichalerm Kridakara, the theatre opened on July 2, 1933. Sala Chalermkrung blended contemporary Western architecture with traditional Thai art, offering more than 2,000 seats and state-of-the-art lighting, colour, and sound technology befitting its status as a royal theatre. Sala Chalermkrung was even equipped with an automatic curtain-pulling system and could accommodate all types of performance, from movies and music to stage plays. It boasted an air-conditioning system and was the only venue that showed voiced films, making it the region's most luxurious and modern theatre at the time.
The limited number of Thai productions meant only Western movies were screened at Sala Chalermkrung to begin with. When the outbreak of World War II slowed film production, the theatre incorporated stage plays into its programme. Once the war ended, Sala Chalermkrung returned stronger than ever with a reputation as Thailand's entertainment hub for almost two decades. It was nicknamed the Thai Hollywood, where high society and entertainment industry professionals came to mingle. It also generated countless jobs, stars and enthusiasts who left their mark on Thailand's golden age of entertainment.
With its movies, plays, music and comedies, the popularity of Sala Chalermkrung put the spotlight on surrounding communities. A buzzing commercial neighbourhood grew up around the theatre, reflected in old shops and businesses that remain open today.
Read more (25)