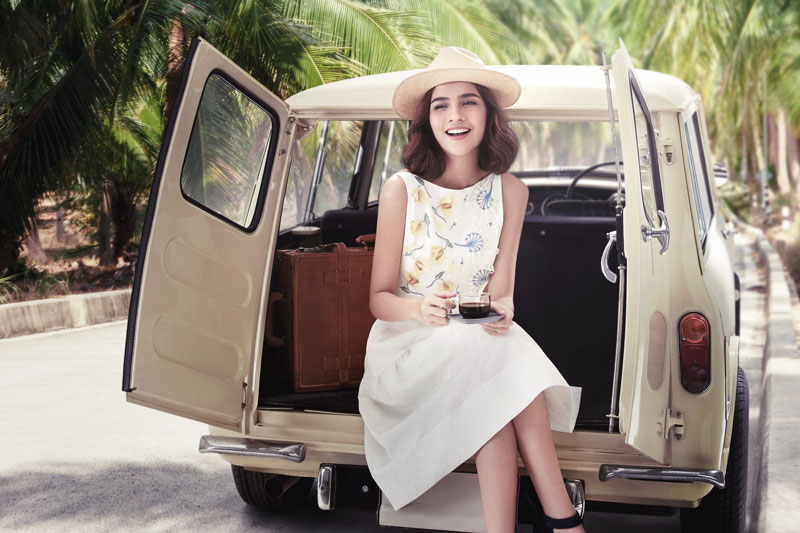 THE LONE TRAVELLER – YOU SHOULD BE ONE 

With knowledge in hand, have no fear in navigating alone. 
Photos: Bigs Vatcharasith 
Words: Nattaya Likitdecharoj
Reasons to travel alone can range from recovering from a broken relationship, searching for spiritual answers or finding a purpose in life. Maybe you just want to escape from a  chaotic routine, or a there's a scheduling conflict with potential travel companion. Maybe no one else shares your interests in certain activities or you're simply tired of travelling with others? Going solo can be a cool way to challenge yourself and it can become habit-forming!
TRAVELLING ALONE: WHERE'S THE POINT? 
Whether it's a long trip around the world or a habit of solitary weekend jaunts, here are advantages when travelling alone:
1 ALONE TIME IS HEALTHY 
Admit it, you rarely get enough of alone time, especially as a parent or partner. Being by yourself and unplugging enforces a voyage of self-discovery and self-knowledge. You reflect on life, recent experiences on the road and the direction things are heading. It could be a perfect time to refresh and focus on a new goal.
2 DISTANCE MAKES YOU APPRECIATE PEOPLE IN YOUR LIFE 
Distances makes you appreciate the people who matter most in your life. Especially those you've taken for granted. Far away and alone, the reminder to make the most of every second with loved ones can be repeated when you return. The same distance can also make you realise that some people in your life aren't quite as important as you thought they were. Be they a bad influence, a toxic love or a fair-weather friend, it's not always a welcome realisation. But it's usually for the best.
3 YOU GAIN A DEEP UNDERSTANDING OF THE LOCAL PEOPLE AND THE DESTINATIONS YOU'VE VISITED 
For truly rewarding solo travel, it's crucial that you connect with the culture and not remain an outsider. When travelling solo, you're more immersed in your surroundings. You notice the unique characteristics that truly make a place. Also, you learn to engage with local people and folks who are more open, and definitely more curious when it's only you walking into that hole-in-the-wall joint, or tasting the flavours of a roadside food stall. From a heartfelt conversation on a train to suddenly having a network of genial families happy to host you for a night, you know none of these incredible experiences would have been possible if you'd been travelling with others.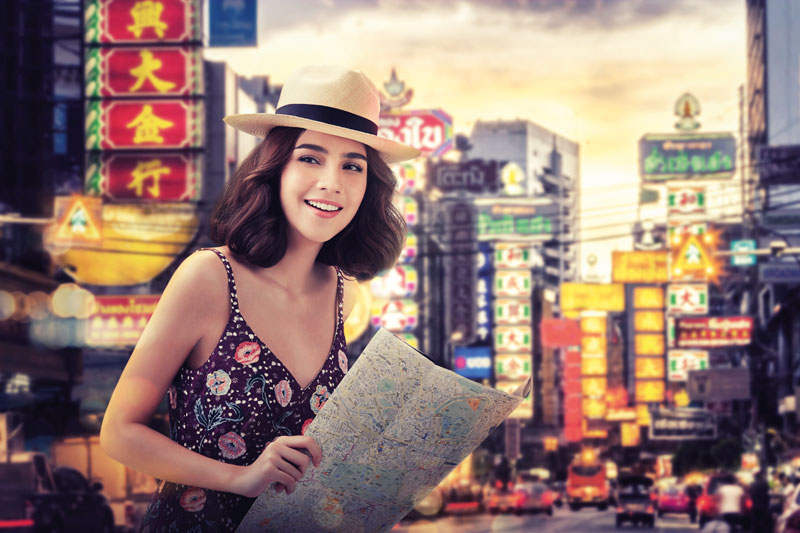 4 YOU'RE COMPLETELY YOUR OWN BOSS 
Is there something you've been dying to try that no one is willing to try with you – like diving with whales in Australia, seeing Khmer ruins, or simply eating fresh durian down south in Thailand? Travelling alone, it's just you and you  alone who decides what's next. It might be daunting at first, but spending time alone on the road is among the most rewarding of travel experiences.
You can spend a day doing nothing but café hopping or lingering in museum. You can loll on a beach on the South China Sea, hire a guide to visit remote villages or join group of like-minded strangers for a bike trip in Vietnam. There is no need to compromise. As a lonesome wanderer you travel where you want, when and how you want it – all with a liberating degree of indulgence.
5 WHEN YOU'RE A LITTLE LONELY, YOU'LL GET MORE CREATIVE
Whether journaling, drawing, philosophising or brainstorming future entrepreneurial goals, solo travellers are usually forced to find new ways to amuse themselves when there's no one to converse with or in the absence of wifi. You might even stumble upon a surprising new vocation.
6 YOU ALWAYS RETURN HOME WITH LOTS OF NEW FRIEND 
If you're a born extrovert, travelling alone can be a wonderful way to meet locals and make new friends. Often, people who are alone appear more approachable to others. Before you know it, you could be chatting with some interesting folks at a sidewalk café or meet people with common interests like yoga on the beach. The key is to keep an open mind while keeping safety in mind, especially in a foreign land.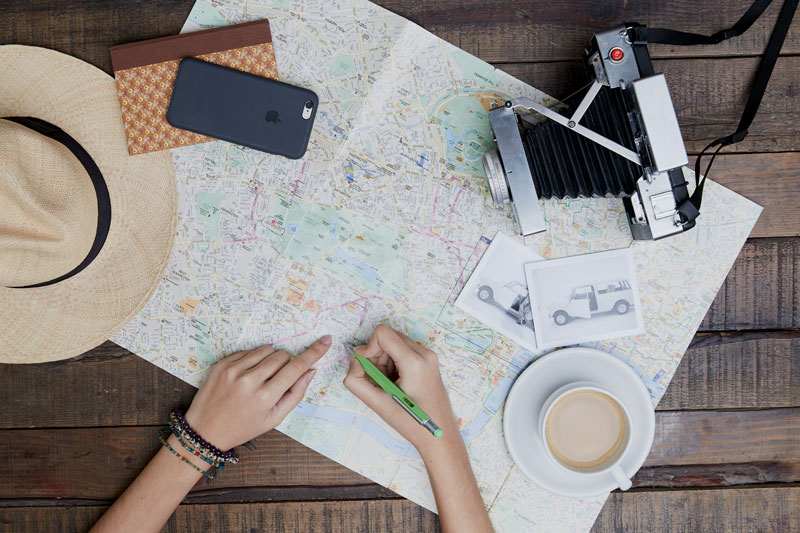 7 SIMPLE LOGISTICS 
It can be challenging to coordinate a trip and time away from work with another busy person in your life, and it's even more difficult when you try to make plans with a group. Usually, these challenges can be overcome by simply planning ahead. But if you find yourself with some downtime and you can't find a travel partner on short notice, it may be the perfect time to pack your bags and go anyway – alone.
8. YOU'LL LEARN TO BE MORE OPEN, BUT ALSO MORE CAUTIOUS 
Of course, single travel has its perils too – such as safety concerns, loneliness and the dreaded single supplement charged for lodging. But a little preparation and common sense can save you money and get you through the rough spots.
As soon as you step out of your comfort zone, dangers await. The best way to travel alone safely is to 'smile and keep your guard up'. Befriend locals and live harmoniously with them, but do nut trust anyone too much.
9. YOU WILL BE A BETTER TRAVELLER 
If travelling makes you a better and smarter person, then travelling alone makes you doubly more better and smarter. For any of you who may feel, uncomfortable even sitting alone at a diner to have breakfast, taking a trip by yourself might seem awkward. Once you take the plunge and get over your fears, you'll feel a sense of empowerment. A successful solo vacation can inspire you to tackle things in life you've been afraid to try. You will become observant, curious, and pay more attention to details. Meeting different people will change you into someone with more empathy, compassion, and patience.