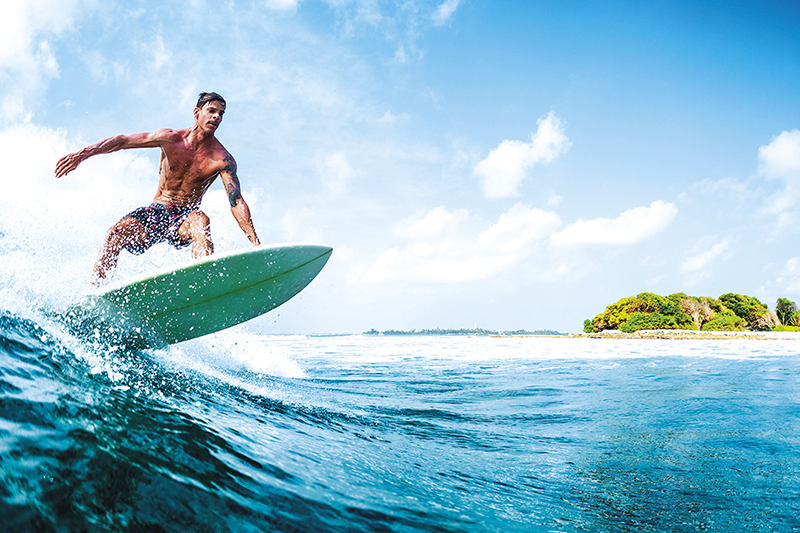 Riding the Longest Waves
Maldives
Though it's getting cold in the southern hemisphere, the surf's rising in the clear waters of the Maldives. Get your surf boards ready because there are plenty of camps to show you how to ride the waves, especially in Malé, where the central and southern atolls offer the best surfing opportunities matched with spectacular views.
Experienced surfers say Maldivian waves offer the longest rides with the highest number of pointbreaks, corners and pockets. Since most flights to Malé arrive late at night, find yourself somewhere nice to stay for the first night before joining a surf charter or seaplane the following morning.
Tourists are encouraged to bring their own equipment as most boards on hire are snapped up by the locals.