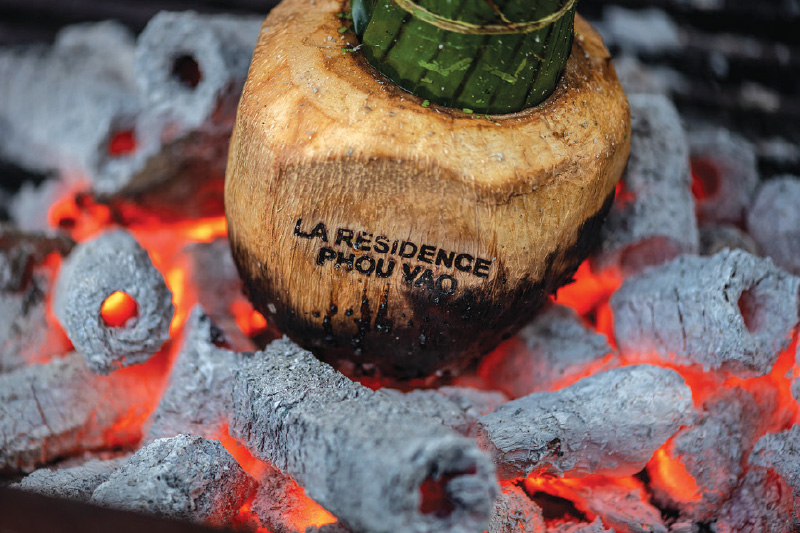 From the Heart to the Table
Luang Prabang
Executive Chef Larisa Vesterbacka's ambition to capture the timeless flavours of Laos' old- world charm has elevated Luang Prabang's dining scene to new heights. At Tam Nan restaurant in La Résidence Phou Vao, a Belmond Hotel, Chef Larisa employs traditional slow-cooking methods to extract rich and authentic Laotian flavours. These include cooking with bamboo, banana leaves and fresh coconut over charcoal or stewing in a clay pot. With 15 years' experience in Asian cuisine spanning China, Thailand and Cambodia, Larisa's instinctive approach and lifelong passion
for electrifying spices, flavours and interesting textures course through Tam Nan's menu.
Naviengkham Village, Phu Vao Road, Luang Prabang. Open daily for breakfast, lunch and dinner. www.belmond.com