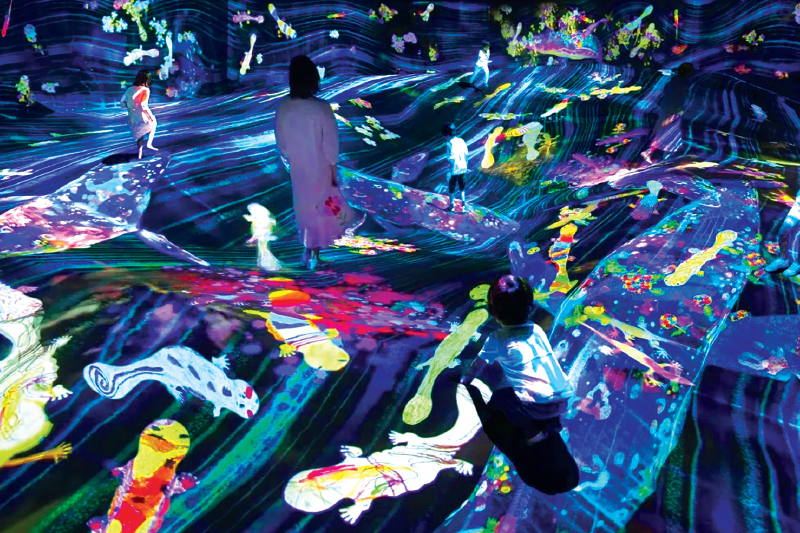 Create Your Own Future
Hong Kong
World-renowned art collective teamLab arrives with a mesmerising pop-up amusement park to delight visitors during Hong Kong's summer season.
The teamLab Future Park showcases six of the outfit's best works for a one-of-a-kind journey through art and technology.
Spread over 10,000 square feet, the teamLab Future Park offers a multi-sensory adventure for visitors of all ages, allowing them to collaborate in a creative high-tech space.
Installations ranging from a light-ball orchestra to "sketch town" and "Hopscotch for Geniuses" invite visitors to explore and share their creativity with others. Future Park runs until Jaunary 14, 2024.
Mondays to Fridays 2pm to 10pm; Saturdays and Sundays 10am to 10pm. Megabox, 13F Megabox, 38 Wang Chiu Road, Kowloon Bay, Kowloon. General admission, adults: $220, children: $180; www.futurepark.teamlab.art
Photos: teamLab