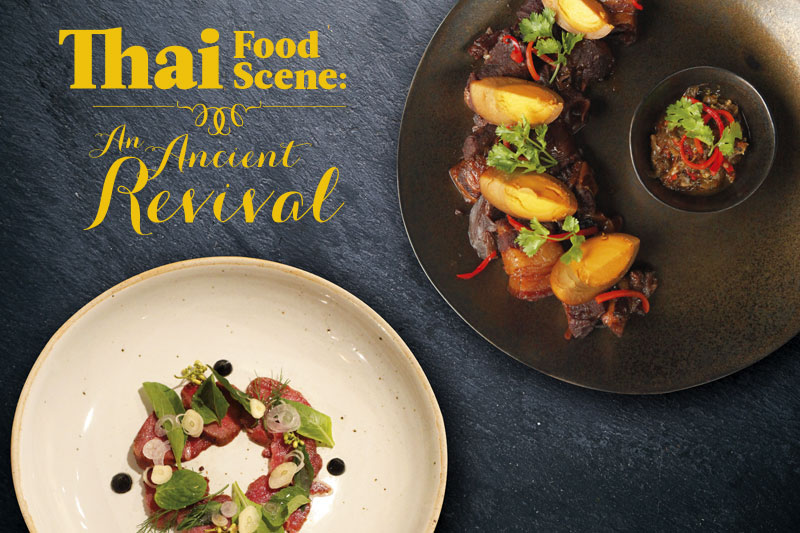 THAI FOOD SCENE: AN ANCIENT REVIVAL 
Followers of hip eats might start to find listings passe. Real foodies, those who live and breathe food alone, are seeking something more significant and meaningful beyond the story of a tasty dish. To get their appetites going, they may have to revisit the past.
Words: Sirin P Wongpanit
Photos: Permboon Wongpanit
For the latest in the Thai food scene, the loudest hum might just come from the North. The earth that nurture growth there is being re-explored, while old stories on cooking are dusted off and retold. Creative dishes are portrayed by enlightened chefs who now ask different questions that relate to a really distant past. From boundless ignorance comes this learning that turns into a great treasure of culinary knowledge.
"It was a tipping point in my life, when I was deep in the jungle and learnt that I knew absolutely nothing, not even how to survive for a day," says Chef Kongwuth "Kong" Chaiwongkachon, the chef owner of one of Thailand's hottest table, Locus Native Food Lab, that is in the middle of nowhere Chiang Rai. "That fact gave me a new mind set. I thought I knew everything being a city boy and all that – but that trip provided me with the reality that I really knew so little. And here I am, searching for new things everyday by learning from the wisdom of the locals." 
This time, new learning involves age-old knowledge beyond how locals forage for food using old ways of thinking and methodology. It is a more localised way to eating what's in season as markets up north change their produce and food every two weeks and in turn determines the change in menus.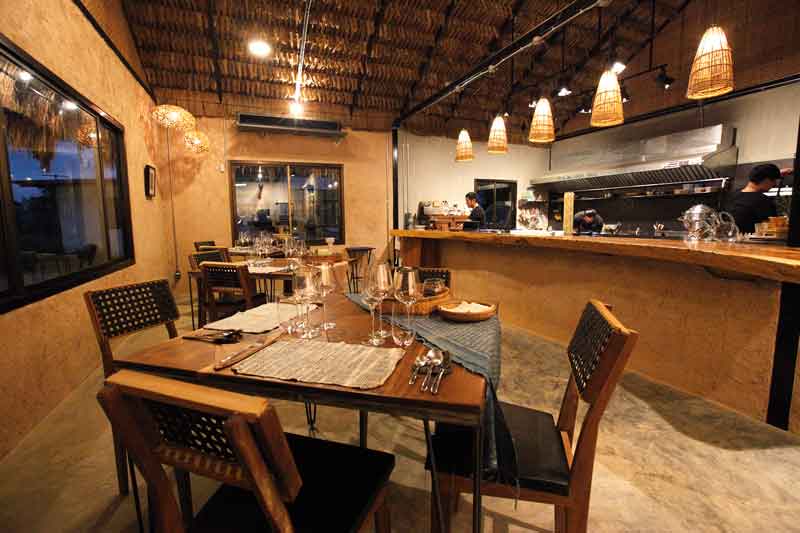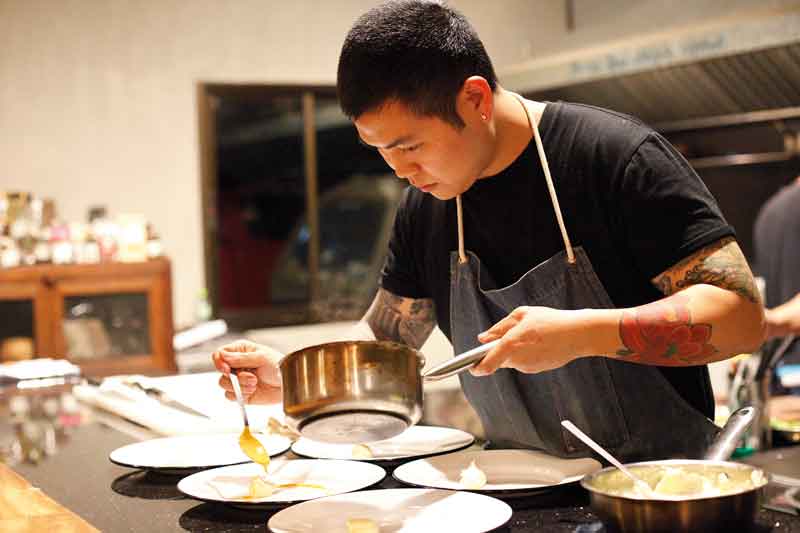 Thailand has seen a lot of food transformations in the past decades. Now we're moving past the series of the tasty foreign influx, the gentrification of menus, buzz words like 'organic,' 'house-made,' 'artisanal,' 'sustainable,' and sprinklings of 'farm-to-table.' We have somehow come of age and coming around to our roots, resulting in more mature foods on the table. In other words, more real and unpretentious. Foods in Thailand have always been packed with variety and diversified through creativity. But now the most exciting thing happening is the combination of earnest searches for knowledge in the chef world, coupled with the rise of enlightened eaters. 
Part of this new way of old food is the revival of ancient recipes, which happened three years ago in an old shophouse in Bangkok's Old Quarter. A former Thai head chef at the then Four Seasons Bangkok quit her job and pursued her dreams. "I wanted to create Thai food of a new era," says Ann Khanarak of Thai Cooking by Ann Khanarak. "In my years of cooking Thai food, I have always wanted to present them in new ways, but with true Thai tastes and all edible ingredients – not carving pumpkin and making rose petals from tomato skins. Thai food can be interesting since they derive from ancient recipes and there are so many elements we did not know, just because we never searched for it."  
At Ann's Chef's Table, many forgotten herbs – all arranged like floral bouquets – are served with an ample bowl of relish, and well-rounded curries served colourfully in old-style ceramics. Side dishes or appetisers – something as ordinary as Mee Krob (fried vermicelli noodles) – are reawakened with new forms of presentation. Gorgeous, dainty and super delicious. Beautiful Thai dishes served by Ann at this shophouse spurred a new creative movement, opening up new possibilities for Thai foods long thought to be hopeless and at the level of other classic 'gourmet' cuisines such as French and Italian or even New American.