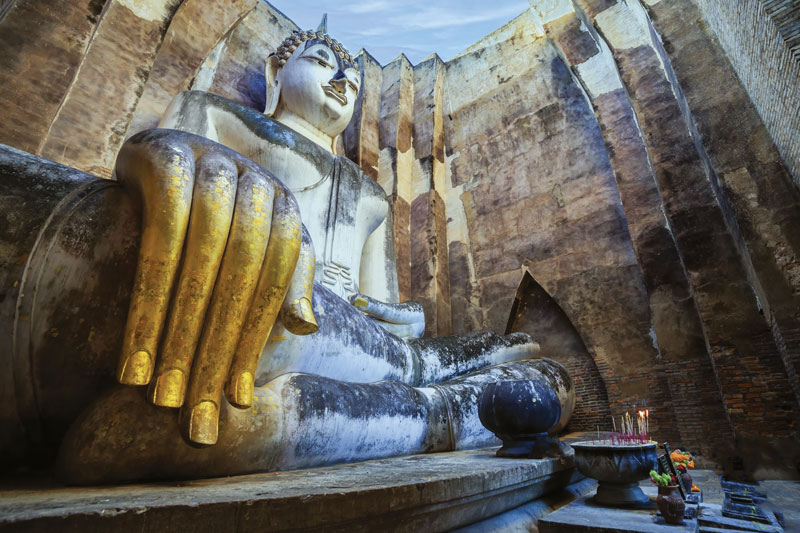 Mapping Thailand's Unesco Wonders
Putting Thailand's World Heritage Sites on your bucket list will add meaning and depth to your trip to this beautiful kingdom
Words: Sirin P.Wongpanit
Like Sleeping Beauty, the story of UNESCO-listed destinations in Thailand started with a long slumber before suddenly springing into life.
After a long hibernation, we gathered not one, two or three, but no less than a dozen additions to our collection of World Heritage Sites and UNESCO cities. And thanks to that impressive run, we now have a map of Thailand's finest natural and cultural treasures.
They form a wonderful bucket list for travellers seeking the roots of the modern kingdom we see around us today.
As well as seven World Heritage Sites, Thailand also boasts five cities recognised by UNESCO as cultural gems.
Phuket Town took the lead back in 2015 by earning the title of UNESCO City of Gastronomy. Founded around 150 years ago, it became the youngest "old town" in the world to claim the badge of honour. Its winning recipe was Peranakan cuisine, spread along the Malay peninsula by Hokkien Chinese sailors and finessed over centuries to form the unique flavours of Phuket.
However, the City of Gastronomy accolade has injected new energy into the food scene of Thailand's largest island.
Old, almost forgotten Hokkien snacks, home-cooked dishes and beautiful Baba-Yaya costumes have returned as locals take fresh pride in their heritage. The island has quickly become the latest success story in UNESCO's mission to preserve the best of world culture.
That mission began in the 1960s when the UNESCO World Heritage Convention was created to save the ancient Egyptian treasures of Nubia. Nowadays, UNESCO recognition catapults a site, forest, geological wonder, or even traditional rite  into the global spotlight while also bringing legal protections. Meanwhile visitors benefit by receiving the full story, unveiling the hidden depths of a place or culture.
Thailand's first UNESCO badge was awarded in 1977 in a bid to safeguard a biodiverse forest in Nakhon Ratchasima, 200km northeast of Bangkok. The Sakaerat Biosphere Reserve was established to protect over 500 species of wildlife – many of them endangered – that live in the mixed dry dipterocarp-evergreen forest just north of Khao Yai National Park. The mission was to protect the forest's natural abundance while boosting awareness of its significance.
Now, 46 years later, the  Sakaerat Biosphere is a conservation triumph, providing young children and other visitors with a place to explore, learn about and cherish Thailand's natural heritage. Offering guided tours all year round, this dynamic institution is busy boosting crucial awareness in times of planetary climate change. 
But if your happy place is history, don't miss the ancient capitals of Ayutthaya and Sukhothai, both UNESCO World Heritage Sites. Or you could beat
the crowds by heading to Si Thep Ancient City, which has been given UNESCO listing. Here, 200km northeast of Bangkok in Phetchabun province, prehistoric remnanats showcase a properous community dating back as far as 1,700 years. 
Visitors short on time are advised to begin their heritage hunt in Nakhon Ratchasima. This province in the Northeast became only the fourth in the world to receive the precious UNESCO "Triple Crown" this year.
It now boasts three UNESCO sites: the Sakaerat Biosphere Reserve, the Dong Phayayen-Khao Yai Complex World Heritage Site, and the Khorat Global Geopark.
No tour of Thailand's heritage would be complete without the gems of intangible culture that adorn the global list.
Below is a route map of Thailand's UNESCO wonders, so you can see and experience them all.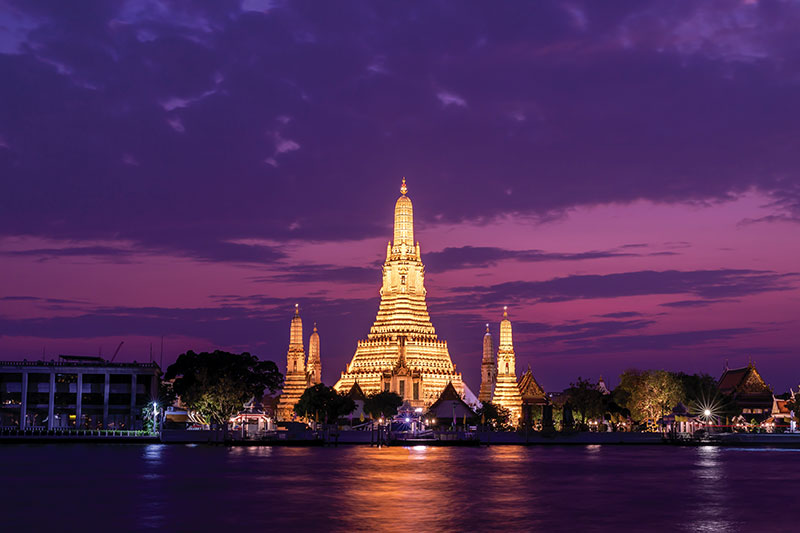 Bangkok
Listed as a UNESCO Creative City of Design in 2019, Bangkok is a fabulous place to start to your explorations. You can watch a Khon performance of traditional masked dance – UNESCO Intangible Cultural Heritage of Humanity since 2018 – at Sala Chalermkrung. Then treat yourself to a traditional Thai massage, or Nuad Thai, which has been on the world list since 2019.
Those fascinated by the written history of Thailand should head to the National Museum and check out the Ram Khamhaeng Inscription. Pair it with a trip to Wat Pho to see the ancient epigraphs. Both are UNESCO Memories of the World.
Nakhon Ratchasima
Heading to the Northeast? Don't miss the vast forested Dong Phayayen-Khao Yai Complex, a UNESCO World Heritage Site since 2005. Follow up by visiting the freshly listed Korat Global Geopark UNESCO Global Geopark (2023), and spend a wild night exploring Sakaerat UNESCO Biosphere Reserve, Thailand's first listed site (1977).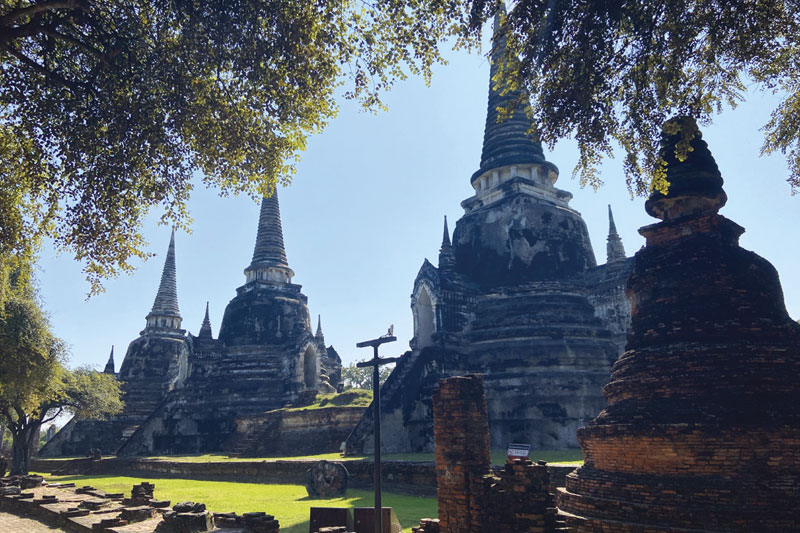 On to History Routes
Ayutthaya and Sukhothai were both major kingdoms of their times. The magnificent remnants of Thailand's old capitals have been UNESCO World Heritage Sites since 1991 and 1999 respectively. The Si Thep Ancient City in Phetchabun is even older but looks poised to be named Thailand's lates UNESCO wonder by the World Heritage commitee.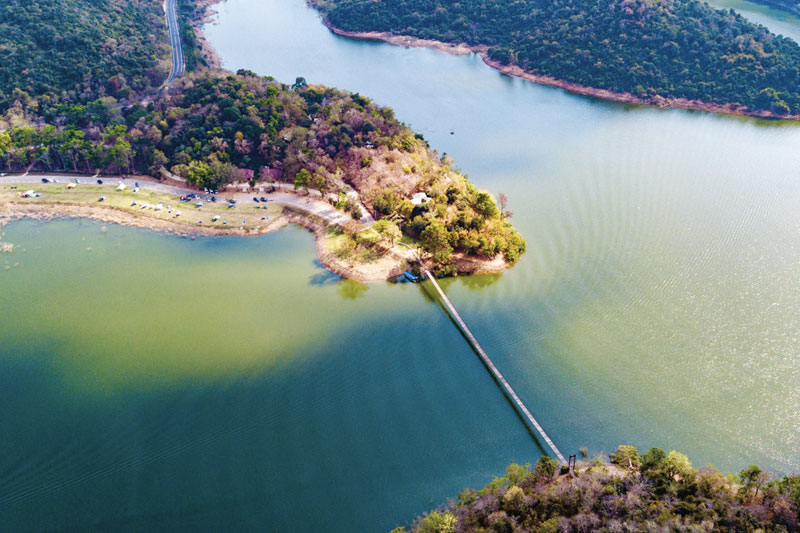 Phetchaburi
In 2021, Phetchaburi became Thailand's second UNESCO City of Gastronomy. The province's natural abundance and delicious local dishes are guaranteed to whet your appetite.
Meanwhile, the mountains of its Kaeng Krachan Forest Complex have been recognised as a natural treasure store since 2021.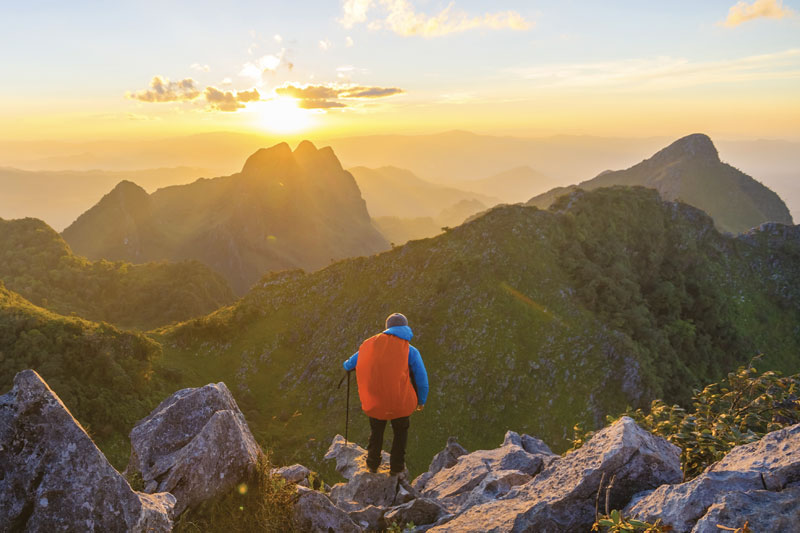 Chiang Mai
Chiang Mai became a UNESCO Creative City of Crafts and Folk Art in 2017. Four years later, Doi Chiang Dao in the same province became Thailand's second Biosphere Reserve as the only place in Thailand with sub-Alpine vegetation – a link to the Himalayas and southern parts of China.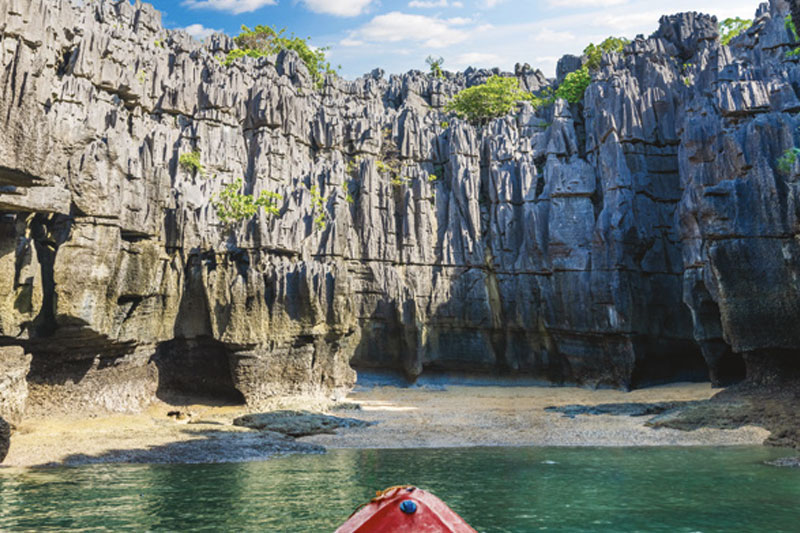 Southern Charms
You may need at least a week to try all the delicious Peranakan dishes in Phuket. But head a little further south and you can also explore the Satun UNESCO Global Geopark and its famous Palaeozic fossils. This magnificently diverse array of fossil life features some of the oldest finds in the whole of the Thai-Malay Peninsula.
And while in the south, treat yourself to a Nora performance. This unique, colourful and centuries-old regional dance was named UNESCO Intangible Heritage in 2021.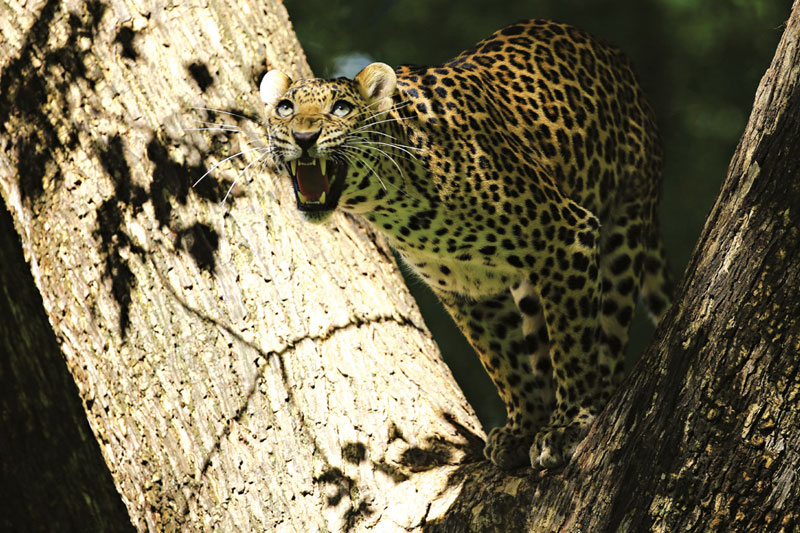 Central Plateau
Finally, go forest bathing to immerse yourself in the sights and sounds of wild animals as they go about their day. Named a UNESCO World Heritage Site back in 1991, the Thung Yai-Huai Kha Khaeng Wildlife Sanctuaries are wild, raw and precious forests full of secrets to be discoverd.