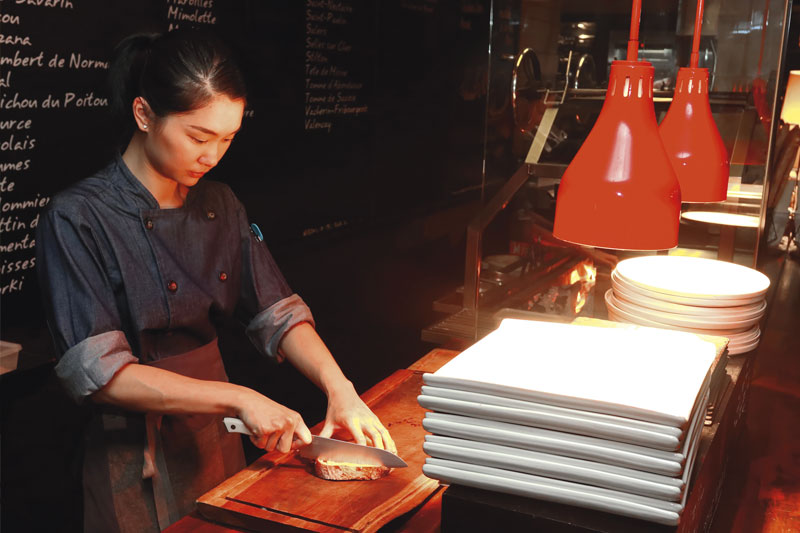 A COOKING WIN OF ART AND SCIENCE 
After abandoning an early career using her skills a food analyst, our Top Chef winner finds contentment in a professional kitchen using her talents to create exciting cuisine.
Photos: Wichit Kongsiangsung
Words: Phoowadon Duangmee
When Chudaree Debhakam started her culinary career at fine dining restaurant, the Water Library at Chamchuri Square in Bangkok, it was a lesson in misplaced confidence. As a trained food scientist, she was quite sure that knowledge would translate to complimentary abilities in the kitchen.
"I was assigned to do a glass of beetroot juice," Chudaree remembers. Known as "Tam" with friends and family, she recalled the days of being young and naïve. "I ran the beetroot through the juicer and left a visual hell of red splats all over the kitchen wall. The sous chef asked me to leave the restaurant right away. I broke down in tears and vowed that I would learn how to prepare food properly."
That determination led to New York City and the Professional Culinary Arts programme at the International Culinary Center. After graduation she cut her teeth as a sous chef at Blue Hill at Stone Barns – an acclaimed farm-to-table restaurant north of New York City. There she learned to combine the art and science of food preparation. The upscale restaurant's acclaimed chef, Dan Barber, is recognised as an early practitioner of the farm-to-table movement. When Chudaree came back to Thailand, she felt like she finally returned as a chef. 
Last year, she won Top Chef Thailand in its premier series on the One 31 cable network. Battling it out amidst crazed cooking drama, the 24-year-old was the youngest contestant and walked away from the network show with a cheque worth 1,000,000 baht. Like the original "Top Chef" reality show in America, Chudaree reality show in America, Chudaree competed against 14 aspiring chefs and was grilled by judges like old school chef Willment Leong and Thailand's celebrity chef Suphamongkol Suphaphiphat.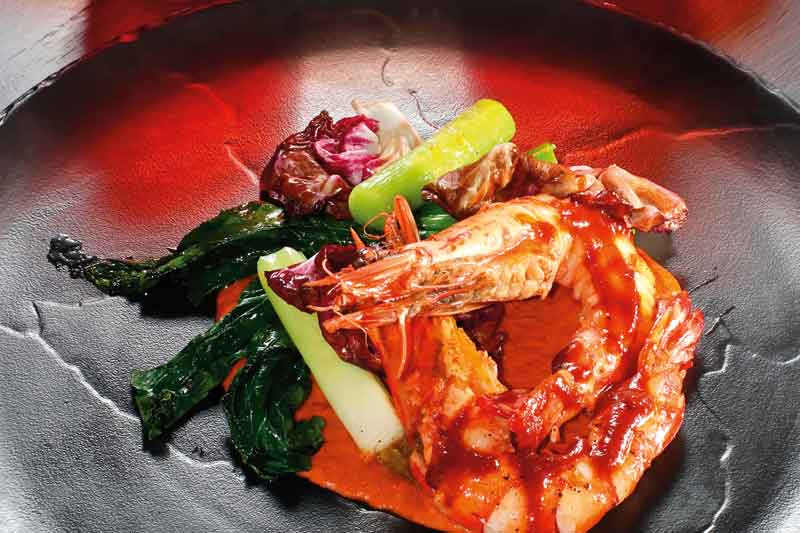 Life has now taken a worthy turn. Before, scant knowledge made her splatter the kitchen wall red with beetroot juice, but now honed skills resulted in a win of a million baht in a cooking contest. "I was supposed to be a food analyst working in the laboratory, trying to improve food safety and flavour," says Chudaree, who graduated in Nutrition and Food Science at the University of Nottingham, England. It can be said that she found the idea of living off a job in food analysis unappealing. Why, just look at what she would deal with: a cold and quiet laboratory with folks in white outfits, for one. Then there are microbes to study and food additives and artificial flavours – no wonder being a food scientist job is not her cup of tea. She was once captain of her basketball team; a fact that wasn't mentioned on the reality show. The sport encouraged Tam to move quickly in unexpected directions and enjoy chasing a challenge and the ball, of course. 
"I followed my passion for cooking and it lead me to other side of the food industry; to a kitchen with a chopping board and heat. I like the ambience of the kitchen," says Chudaree. "Food analysis is too scientific, leaving no room for art. Cooking is a blend off art and science. In the kitchen, … read more