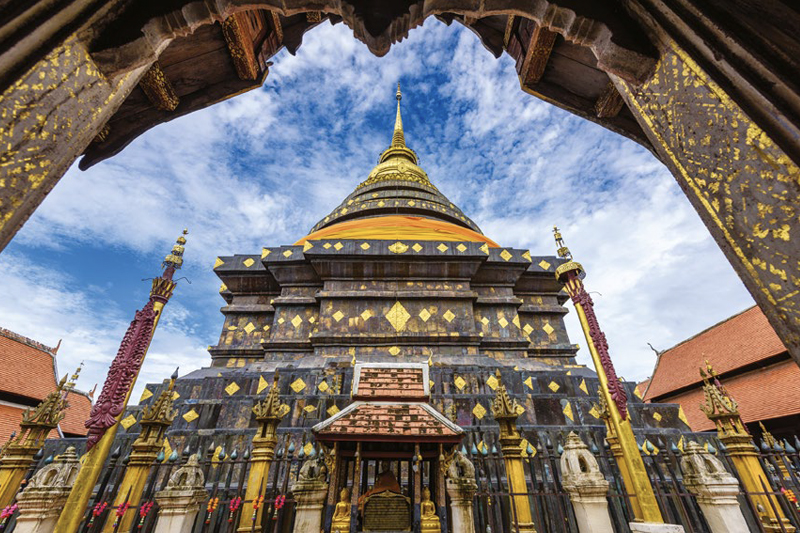 The Rooster Crows Again
Rich in cultural heritage and proud of its glory days, Lampang is a destination that cries out to be rediscovered. 
Words by Phoowadon Duangmee
One of the oldest cities in northern Thailand, Lampang was founded in the 8th century beside the Wang River and has retained a character all its own. The soul of the city is the 13th-century golden pagoda at Wat Phra That Lampagn Luang, testament to the local's Buddhist faith. The heart of the city, on the other hand, is spread along the river bank, where a maze of narrow streets takes visitors past bustling marketplaces and elegant 19th-century merchant mansions.
Before exploring the heart, you could take a horse-drawn carriage to the soul of the city: Wat Phra That Lampang Luang. Lampang's horse-drawn carriages have operated since 1916, even after the railway and other modern travel conveniences arrived here. Today, you still find them horsing around city landmarks, waiting to transport visitors back a century or two. Jumping into a carriage and taking a fun, carbon-free ride to Wat Phra That Lampang Luang is a great way to start your trip.
Located just 16 kilometres south of the city centre, the 800-year-old temple boasts the country's oldest shrine hall, a Naga serpent stairway and elaborate arch, and outstanding Lanna and Thai Lue architecture. Its towering Lanna-style gilded pagoda is said to contain a holy relic of Lord Buddha, while the beautiful murals adorning the interior are renowned as the oldest in the North. They depict Jataka tales of serpents, elephants, and Lord Buddha, as well as stories from the Ramayana and Lanna folktales.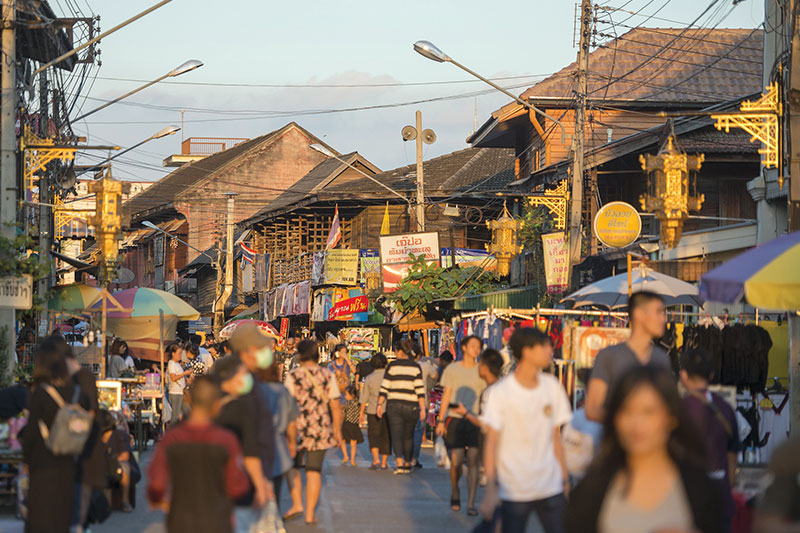 Just a 10-minute ride west of Wat Phra That Lampang Luang is Wat Lai Hin. Estalished by a Shan prince in 1683, this small Buddhist temple is the jewel in Lampang's crown. The elegant shrine hall with multi-tiered roof is a bold statement of local architecture. The ornate plasterwork arch depecting angels and guardians was the archetype for the entrance of Wat Phra That Lampang Luang.
Perhaps the best way to get to know Lampang is by strolling through its old Kad Kong Ta neighbourhood. A century ago, Kad Kong Ta was bustling with European teak traders who exported the precious wood.
The old merchant houses and teak mansions are still here, but the riverside community has reinvented itself as a hip and happening neighbourhood with art and craft spaces and chill-out cafés.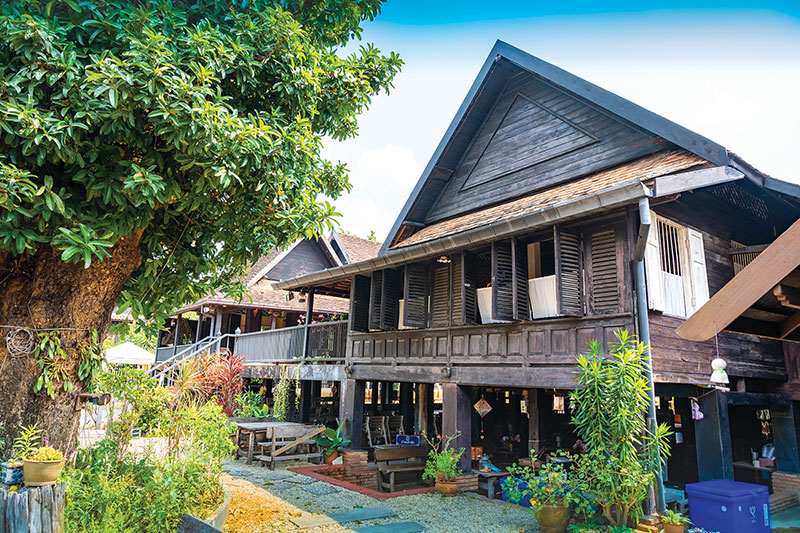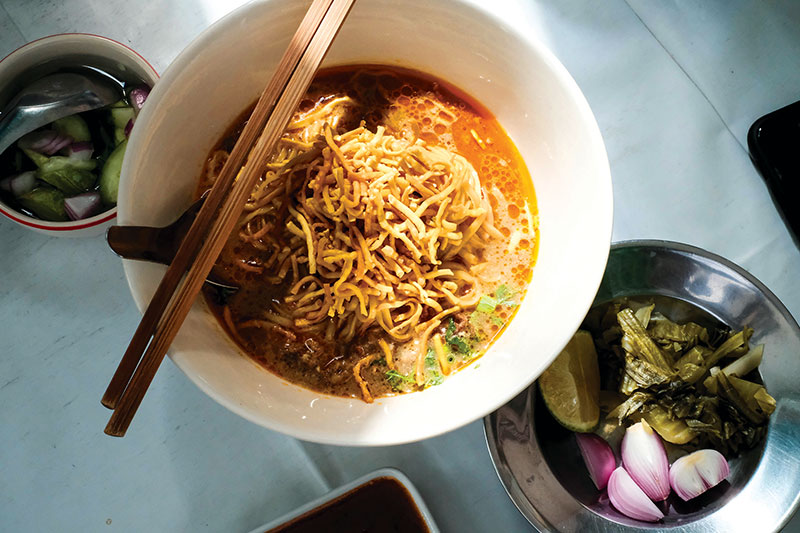 To dig deeper into the lavish lifestyles of old Lampang, head to the Baan Sao Nak – or "house of many pillars" – and the Louis' House. The former was built in 1895 by a wealthy Burmese log trader named Maung Chan Ong, and its 116 square teak pillars speak of boundless bygone luxury. The Louis' House, on the other hand, is a grand colonial mansion built by Louis T. Leonowens – an English log trader and son of Anna Leonowens, the famous English teacher in the royal court of Siam.
If hunger strikes, the locals swear by Khanom Jeen Pa Boon Sri restaurant for a hot and creamy bowl of Khao Soi egg noodles, or Khanom Jeen Nam Ngiaw (rice noodle in sensational tomato and pork-rib soup. Located right by the historic Rassada Phisek Bridge, this eatery is popular and you may be lucky to find a free table. Alternatively, there's Saengwa restaurant for classic Thai recipes with a modern twist. Try Kaeng Ran Juan – aromatic sweet and sour curry with grilled pork (or beef), or Saengwa – a zesty shrimp salad.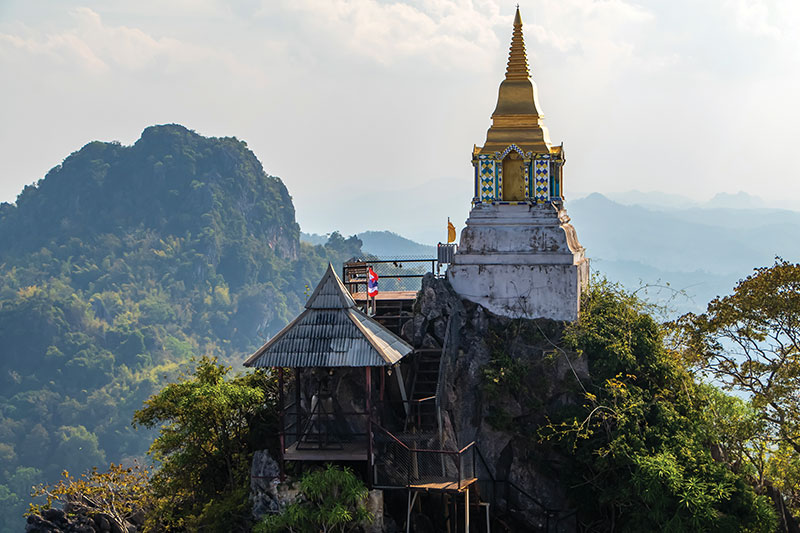 Lampang also boasts beautiful and easily accessible countryside with more heritage landmarks, including Wat Phra Thai Doi Pha Chan and Wat Phutthabat Sutthawat. Both temples are perched high above the vallery, and visitors must brave narrow, winding paths to experience their solitude and breath-taking views.
No trip to Lampang is complete without exchanging knowing looks with its largest residents. The Thailand Elephant Conservation Centre, 30 minutes' drive from the city centre, is a cruelty-free refuge for domesticated jumbos. While riding the elephants is not an option, you can make an even more powerful connection through touch or by catching their eye.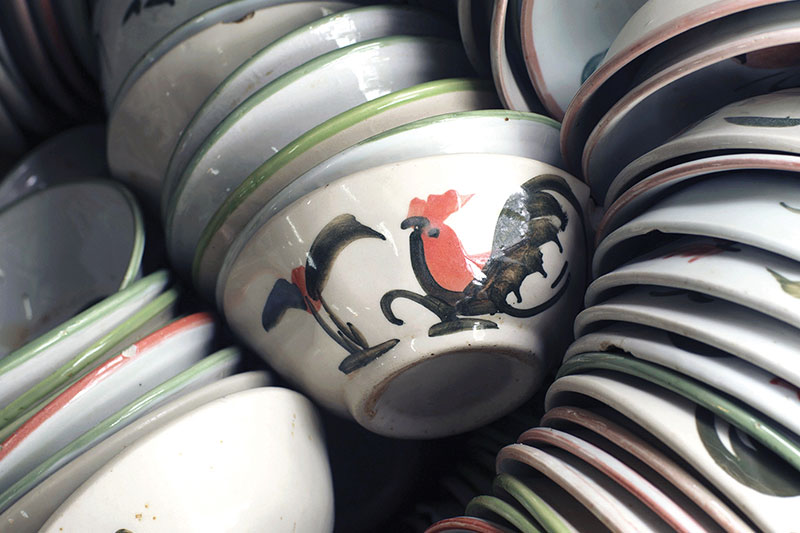 Lampang is also renowned for its rooster bowls, made of high-quality kaolin (white clay). The white bowls with distinctive cockerel motif – the symbol of Lampang – make perfect souvenirs. You can strut through the history of Lampang pottery at Dhanabadee Ceramic Museum. Watch the designers at work and then see if you can resist taking home a Dhanabadee design – either traditional or modern – as a memento.