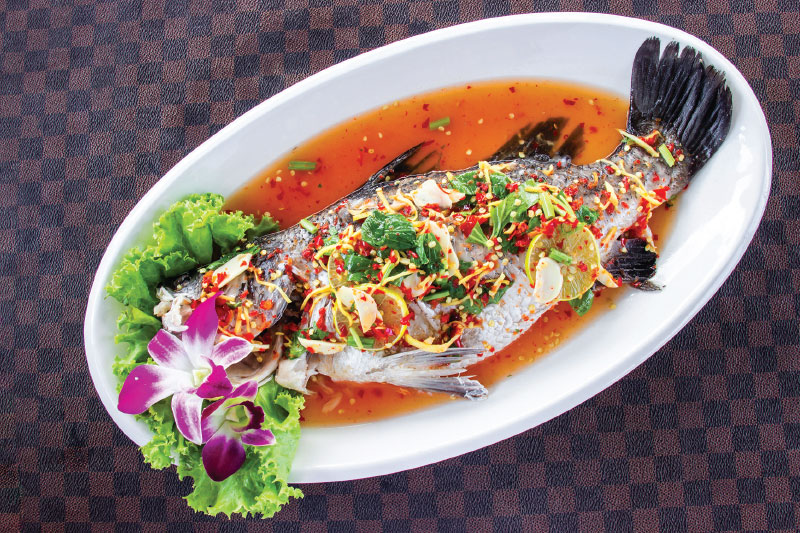 Trat's Hidden Culinary Treasure
Trat
If you're visiting Trat province on Thailand's eastern coast, leave some room in your belly for a local favourite. This coastal province is famous for tasty seafood like trevally, barracuda, mullet and squid – but the top-billing on menus goes to blue-spotted sea bass.
Known as Pla Yum Sawat among locals, the blue-spotted sea bass is sought after for its sweet flavours and crisp texture. Its white, flaky flesh with a distinctively grainy texture is packed with protein and healthy omega-3 fatty acids. Whether grilled, steamed, pan-roasted, served raw or in a Tom Yum soup, the fish sings with ocean flavours. The delicious taste is worth paying a little extra for, and you'll get to discover why foodies call it one of Thailand's hidden culinary treasures.