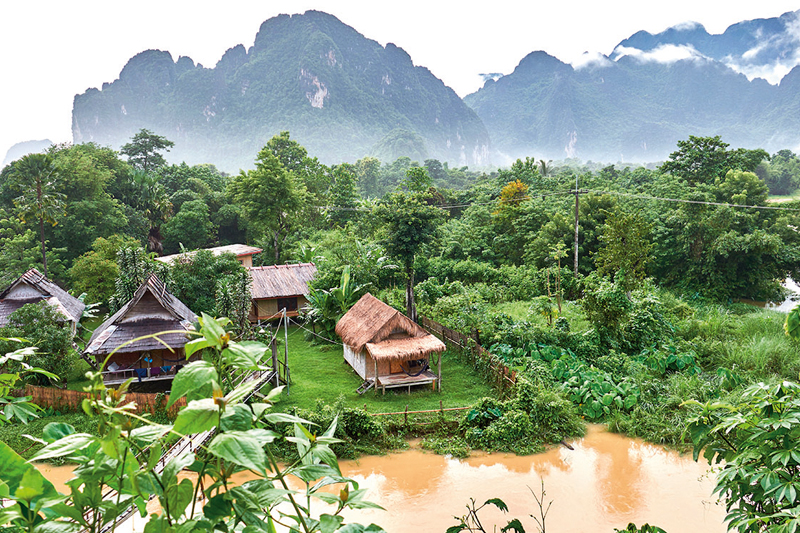 FEELING TRUE NATURE 
A walk down the lushness of Vang Vieng and Luang Prabang never gets much greener or more real than this. Our writer went seeking for the untried and found something magical.
Photos: Arthit Limpong 
Words: Sarita Urupongsa
Vang Vieng is always the jovial town tucked into heavenly mountains where young backpackers and families flock for extreme sports and adventure. Amidst the embrace of nature, local residents and neighbouring countries regard it as a destination where they can sit back and breathe a cleaner ozone during their long holidays. Some even choose to start their own businesses in this charming part of the Lao kingdom.
With Vang Vieng's tourism chapter to discover, it's easy to rejoice in its abundant gifts from nature. The town, shrouded year-round in mist, possess fresh and clean mountainous air and the picturesque Nam Song River. It's the main river in Vang Vieng that feeds and meets up with the Mekong River on the opposite side of Thailand's Nong Khai province.
A stroll in this charming gem of a place means a realness here and when you stop for a moment, you'll find that the earth still makes music for those who listen.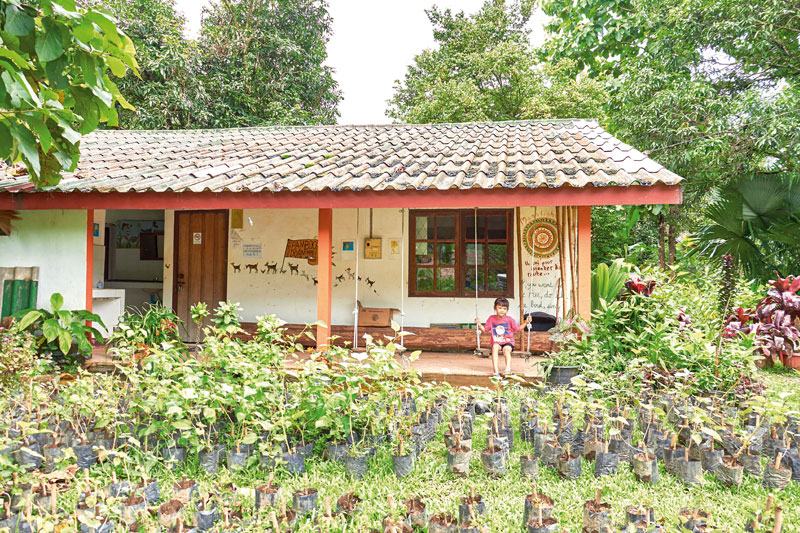 HIDDEN SPOTS TO WELL-BEING 
If taking a stroll along Nam Song River sounds tempting, then discovering hidden spots along the route will surely add more adventure to the tranquil walk. A hidden alley next to Green Restaurant is called the Rabbit's Hole, connecting adventure-seekers to the world of discovery. There, a wood bridge connects the two sides of the river and when looking on the left of the bridge, you'll see small animal farms belonging to the village. Luck may come in seeing little creatures like rabbits and chickens or ducks and geese making their way from the farm to swim in the river.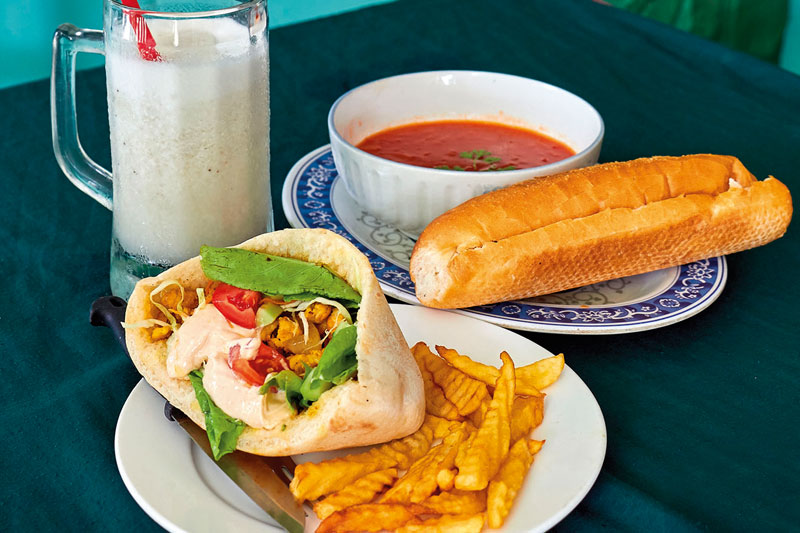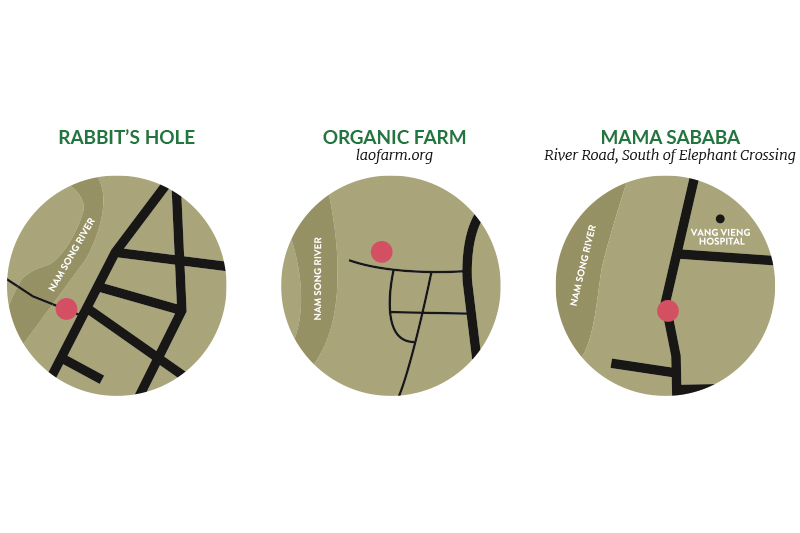 Passionate about nature's greenness? How about getting a little physical activity and cycling to experience Organic Farm? Located at around 5 kilometres outside town, this organic farm promotes the use of non-chemicals with focus on traditional methods in growing their crops and raising animals. The family-run farm has been in business for more than 21 years and prides itself on a pesticide-free philosophy. They offer a farm stay experience where lodgers can awaken in greenery. The place also comes with a volunteer programme in which people can learn about sustainable agriculture.
Take a break with an organic meal delicious for you and beneficial to the farmers of Vang Vieng as every dish is made of fresh ingredients delivered daily from organic farms around the town. Our pick, Mama Sababa, is a Mediterranean restaurant known for its authenticity and alternative menus of vegan, vegetarian and meat dishes, with must-tries like hummus, falafel and kebab.