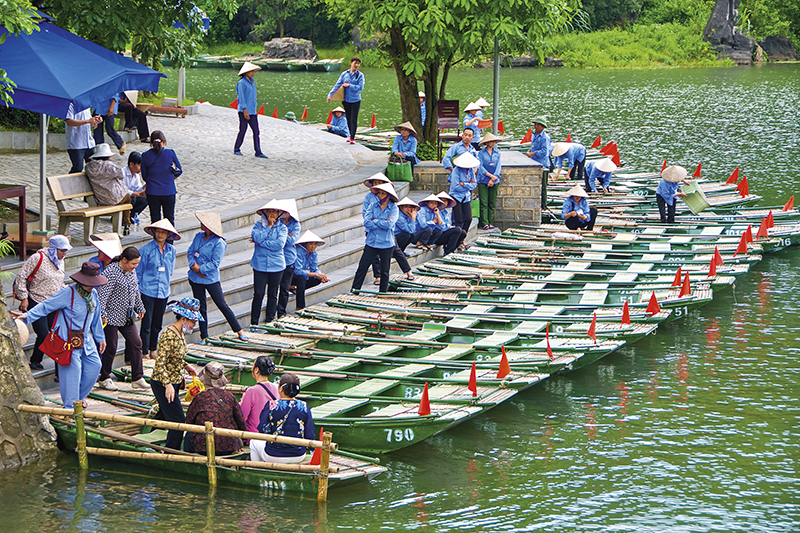 From Circular Coracles to Thrilling Cable Cars
Vietnam's unusual and quirky forms of transport never cease to amaze, but also offers insights into this unique country.
Words & Photos: Ron Emmons
From coracles to cable cars, kayaks to cruisers, buffaloes to bicycles, the variety of Vietnamese transport is almost endless. In order to deal with the country's diverse topography, which includes mountains and deserts, wetlands and beaches, the Vietnamese have developed some wacky ways of getting around.
Vietnam's coastline stretches for over 3,000 kilometres, and since most of the population live near the sea, it's hardly surprising that the country features plenty of unconventional vessels, from the round-shaped coracle to sleek, luxury junks.
The coracle, which is basically a big bamboo basket sealed with tar or other waterproof adhesive, is not unique to Vietnam. In fact, countries as far away as Iraq and Scotland use them, but its simple structure that's shaped like a shallow bowl and durability make it a favourite among Vietnamese fishermen. On any morning along the country's coastline, scenes of locals baling out their baskets, folding their fishing nets or rowing out to sea provide priceless examples of Vietnam's distinctive culture.
To float through the other-worldly seascape of Ha Long Bay or Bai Tu Long Bay, most visitors to Vietnam board a boat, though cruises through the Red River Delta and Mekong Delta also offer a restful way to explore these fertile and densely populated areas. At Nha Trang, Vietnam's undisputed party town, hundreds of visitors board party boats each day to cruise around nearby islands, with plenty of stops for snorkelling, singing, dancing and swimming round the floating bar. For adventurous travelers, kayaks provide an eco-friendly way to explore the coastline.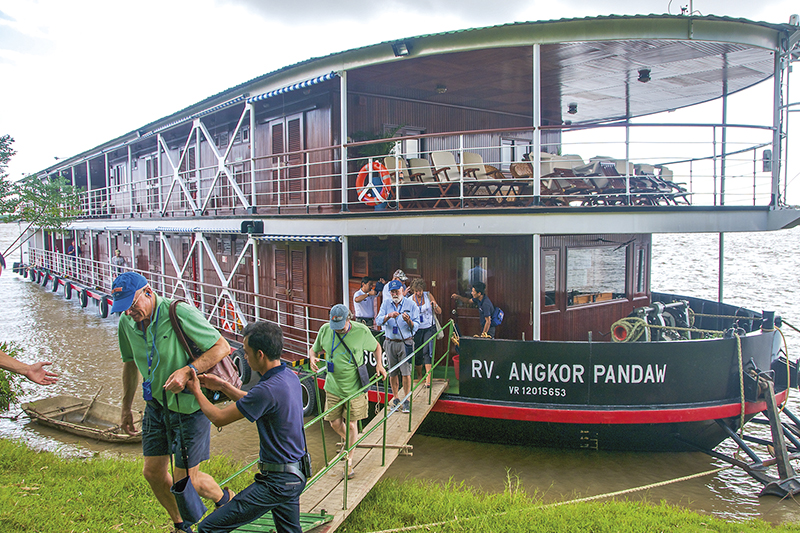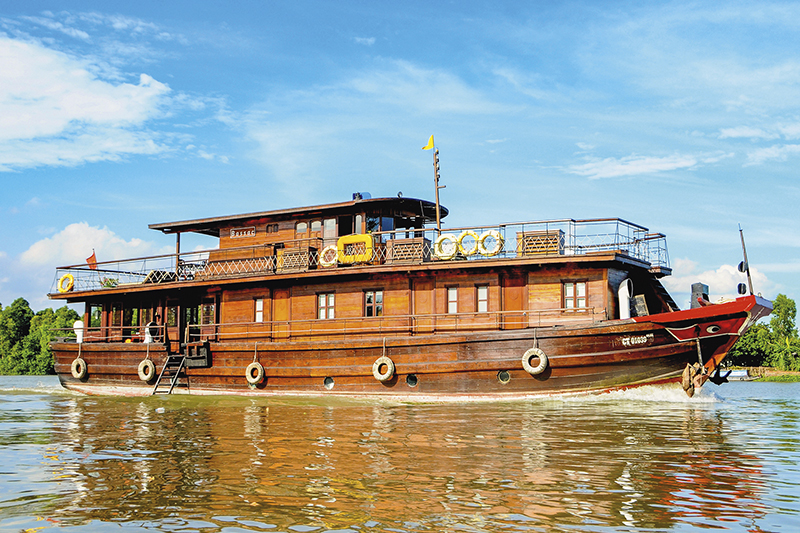 Life in Vietnam's two deltas revolves around different types of boats, including simple rowing boats, clunky ferries carrying passengers across tributaries and huge wooden barges with a pair of staring eyes at the prow (supposedly to scare away sea monsters) that carry goods such as sugar cane, rice husks, incense sticks, timber and coconuts. In the Vietnamese manner of doing certain things differently to other cultures, rowers often stand to propel their craft, while others lean back and row with their feet.
Back on land, until recently the bicycle was the main form of transport, along with the cyclo, a tricycle with a passenger seat in front, which is still Vietnam's most iconic form of transport. A ride in a cyclo offers a thrilling experience for anyone brave enough to sit unprotected among the relentless traffic. Sadly, cyclos are gradually being squeezed off the streets of Hanoi and Ho Chi Minh City, where they are prohibited from using many major thoroughfares.
These days the motorbike is king of Vietnam's roads, with a round 45 million registered vehicles – one for every two people in the country. Besides transporting entire families, this magical machine is also used as a mobile shop, a means of moving house and even, at a pinch, as a makeshift bed. However, with motrobikes and cars now clogging city centres, the opening of a new metro system in Hanoi (2019) and Ho Chi Minh City (2020) can't come soon enough.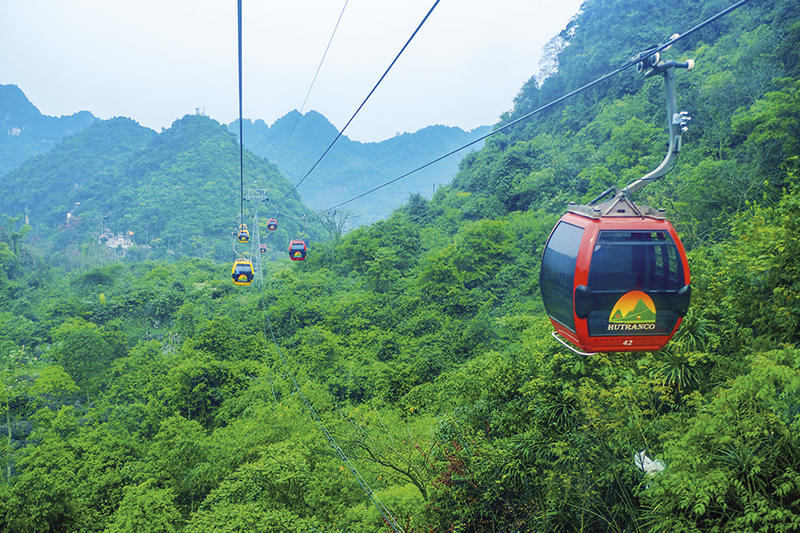 In passing, we should acknowledge the part played by domestic flights, trains, long-haul buses and xe om (motorbike taxis) in keeping travelers on the move, though these types of transport are less idiosyncratic.
Consistent with the Vietnamese penchant for devising unorthodox uses for their vehicles, their rules of the road is barely "manageable chaos." These appear to include sounding your horn as often and as loudly as possible, driving on whichever side of the road suits you, keeping moving at all costs and making life difficult for pedestrians.
Before the arrival of motorised vehicles, the Vietnamese relied on animals to carry themselves and their goods around, a tradition that lingers on today in rural parts of the country. It's not unusual to see kids riding on the backs of water buffalo or farmers using oxen or buffalo to pull cartloads of goods around. And sure-footed oxen are still used to plough steep hillsides where a mechanised plough could not work.
Many Vietnamese were forced to hide in underground tunnels half a century ago because of the war. Now, Vietizens of the 21st century have developed an obsession with gliding above the earth, gazing down at their beautiful country. And how do they do that? By cable car, of course.
During the last couple of decades, cable cars have popped up in all parts of the country, and Vietnam currently holds the Guinness world record for the longest cable-car ride, spanning 8 kilometres from the island of Phu Quoc to Hon Thom, a small island to the south. The country also holds the record for the highest elevation gain for a three-rope cable car (over 1,400 metres), in the form of the 'Fansipan Legend', which whisks passengers from the town of Sa Pa through the clouds to the summit of Fansipan, the highest mountain in mainland Southeast Asia at 3,143 metres.
While still embracing traditional forms such as coracles and buffaloes, the adaptable Vietnamese have also welcomed the arrival of expressways, cable cars and metro systems. And for visitors exploring this country and its quirky rides, these countless means of transport offer plenty of chances for a joyride of new experiences.