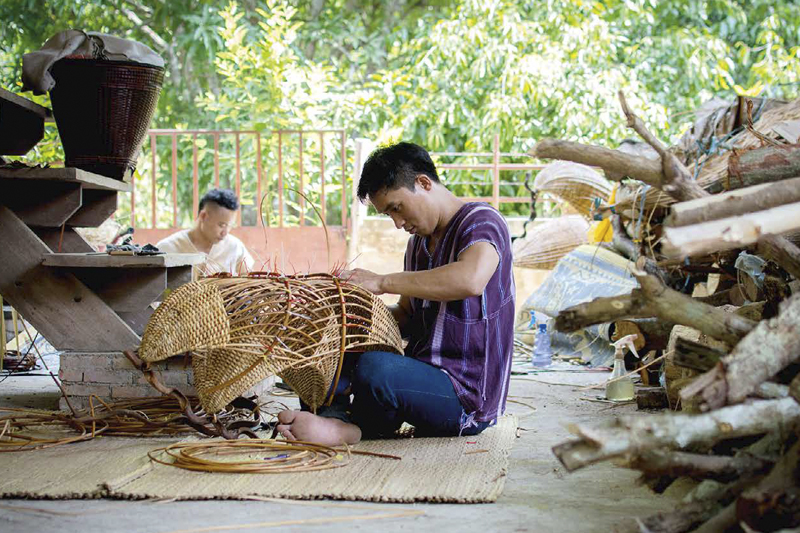 Visiting the Last Pwo Karen
Taking a tricky path to a remote place in Chiang Mai, a writer spends time with a hilltribe community whose endangered way of life could see a rebirth with their vibrant crafts and welcoming spirit.
Words & Photos Marisa Marchitelli
The road becomes increasingly treacherous as I cling to the roof of the pick-up truck for fear of being flung overboard. We soon lose call reception and eventually emerge in a verdant valley that evokes a feeling of a time gone by. The surrounding Thai mountains that border Myanmar are virgin forests, protected by their sheer remoteness. We have arrived in Sop Lan village, a quiet community in the southernmost edge of Chiang Mai province, a dizzying 6-hour journey from Chiang Mai city.
The Pwo Karen people have settled in this village for generations, for the most part in complete isolation from the outside world. It was soon before my visit that they had electricity for the first time. Before that, they existed entirely off the land and continue to produce everything they need to survive – they grow their own rice and food, they raise a variety of farm animals, they weave vibrant and intricate textiles and make stunning baskets to carry their things. They welcomed me into their homes and allowed me to observe their way of life. they shared stories of wild elephants and tigers that used to roam the area and insisted that I taste their powerfully spicy Karen chilli pepper.
The Karen people make up the largest group of hilltribe in Thailand, littered throughout the Northern highlands and lowlands. The Pwo Karen are a minority sub-group who possess a distinct way of life, a preliterate language, and unique culture and customs, all of which are critically endangered.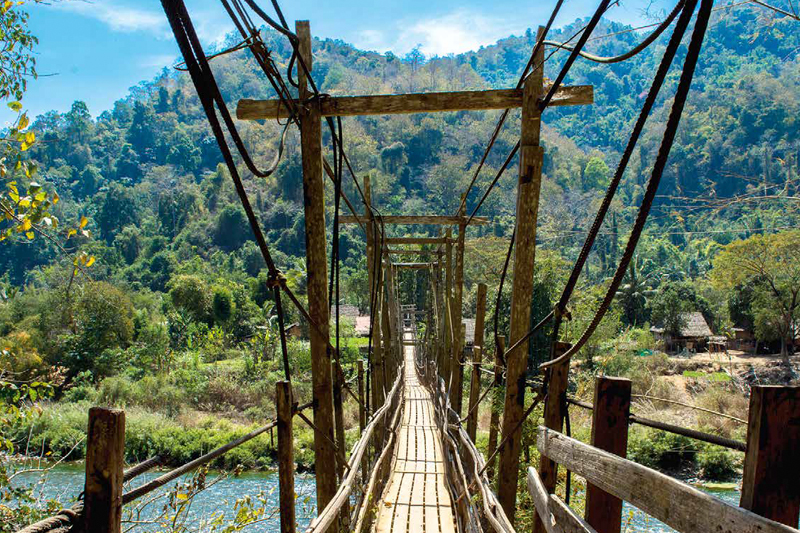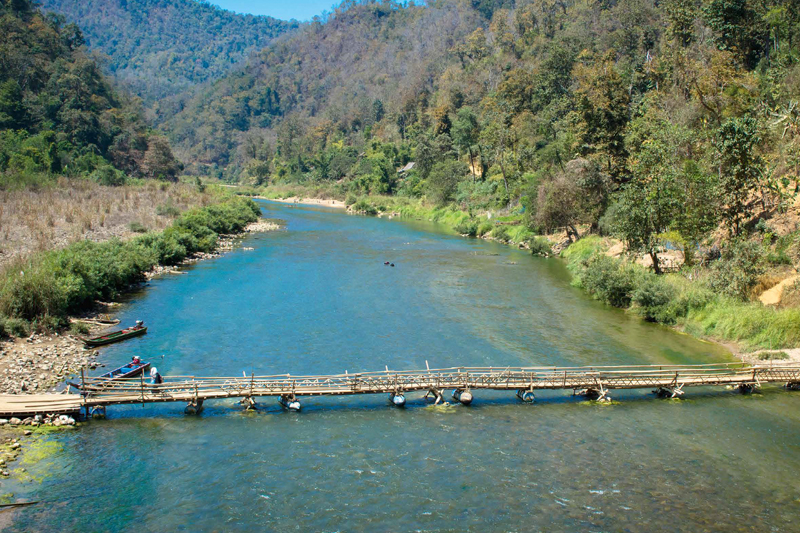 A rustic pedestrian bridge crosses the Yuam River, close to the Thai border with Myanmar.
The Salween River is the last undamed major river in Southeast Asia, running from the Himalayas, through China, Myanmar, Thailand and back to Myanmar.
This bridge for motorbikes also crosses the Yuam River, serving as a conduit for travel and commerce between villages.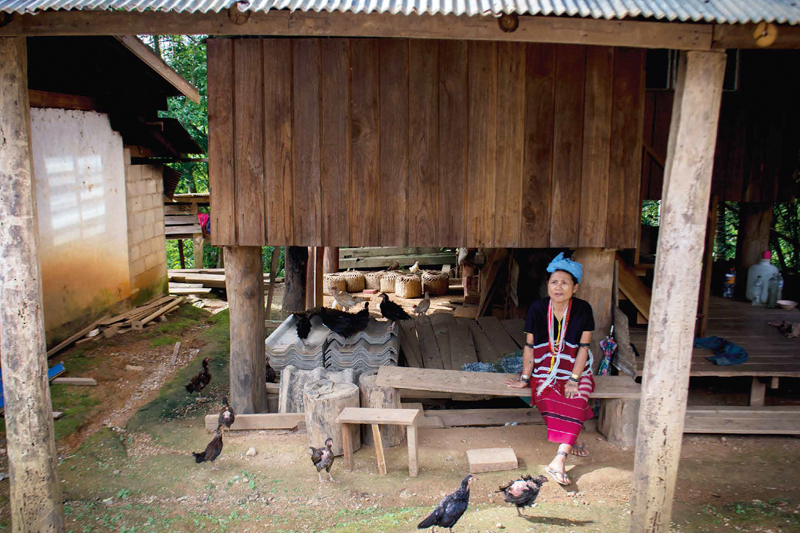 A woman at Huay Naam Sai village waits for her husband to return home from planting rice in the fields.