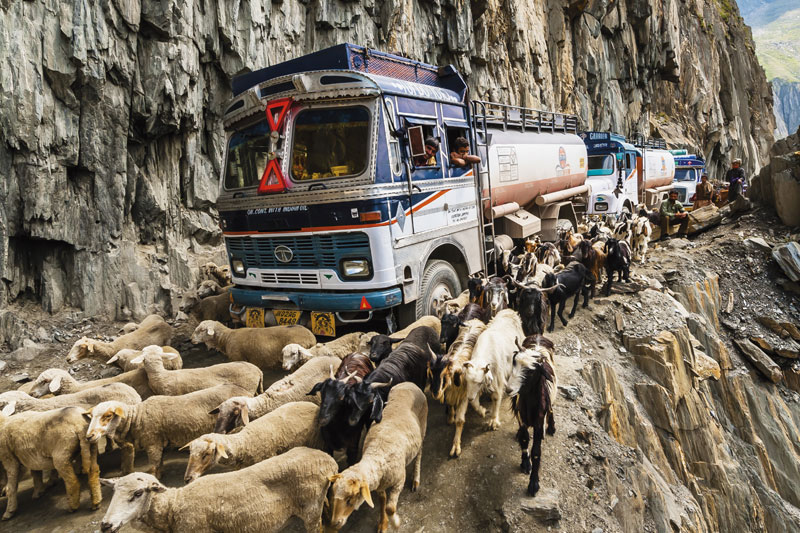 DANGEROUS BEAUTY 
Is the Zojila mountain pass the world's most terrifying road? Certainly not for the faint-hearted, this narrow rock passage along the Indian National Highway is nine kilometres of Perilous curves and spectacular views. 
Words & Photos: Blaine Harrington III
This road from Ladakh to Kashmir lies in the western Himalayas, about 3,500 metres above sea level. Sheep and goats mingle with travellers as a traffic jam caused by a landslide idles trucks along the Zojila.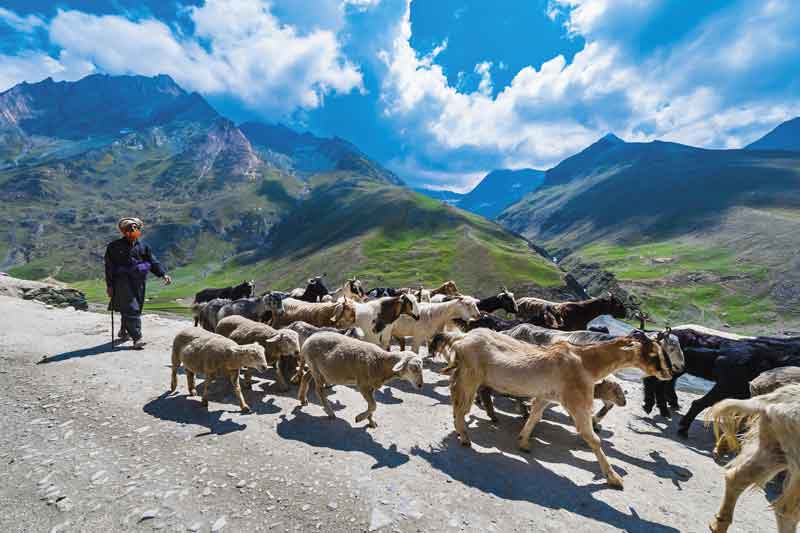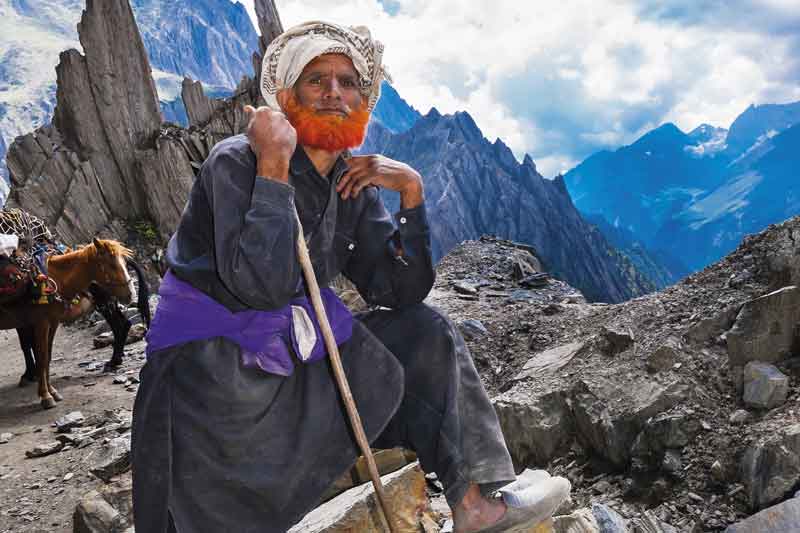 A nomadic shepherd guides his sheep and goats over the Zojila in Kashmir – in the Jammu and Kashmir state of India. Referred to as the Zojila Pass or simply Zojila, 'la' means pass in several Himalayan languages.